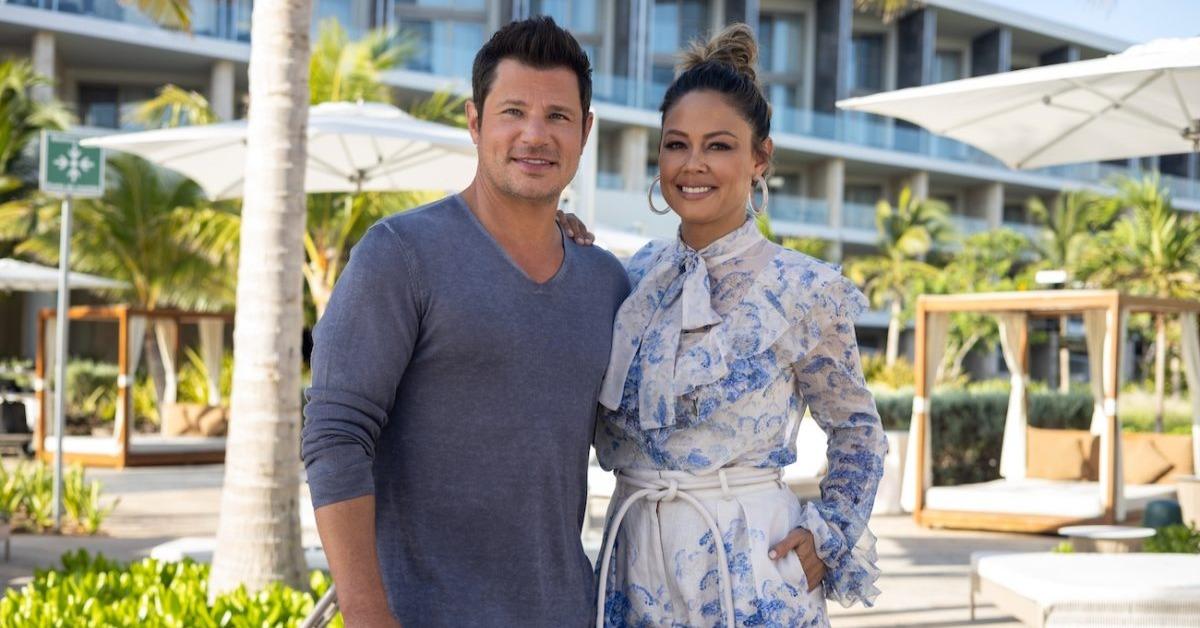 Nick Lachey Says He and Wife Vanessa "Jumped at the Opportunity" to Host 'Love Is Blind' (EXCLUSIVE)
Even though viewers rarely see Love Is Blind hosts Nick Lachey and his wife, Vanessa Lachey, they are the couple who lead the show's 30 singles on their quest for love each season.
In an exclusive interview with Distractify, Nick shared why he and Vanessa agreed to host the Netflix series. And no, it's not because it's a lot less involved than other reality dating shows, as far as hosting duties are concerned.
Article continues below advertisement
Nick and Vanessa introduce themselves at the start of each season of Love Is Blind. They share what the experiment entails, which includes the men and women getting to know each other in closed-off "pods," without meeting face to face until they are engaged. The male and female cast members speak to the opposite sex through a wall and get to know each other on a deep and meaningful level, without physical appearances getting in the way.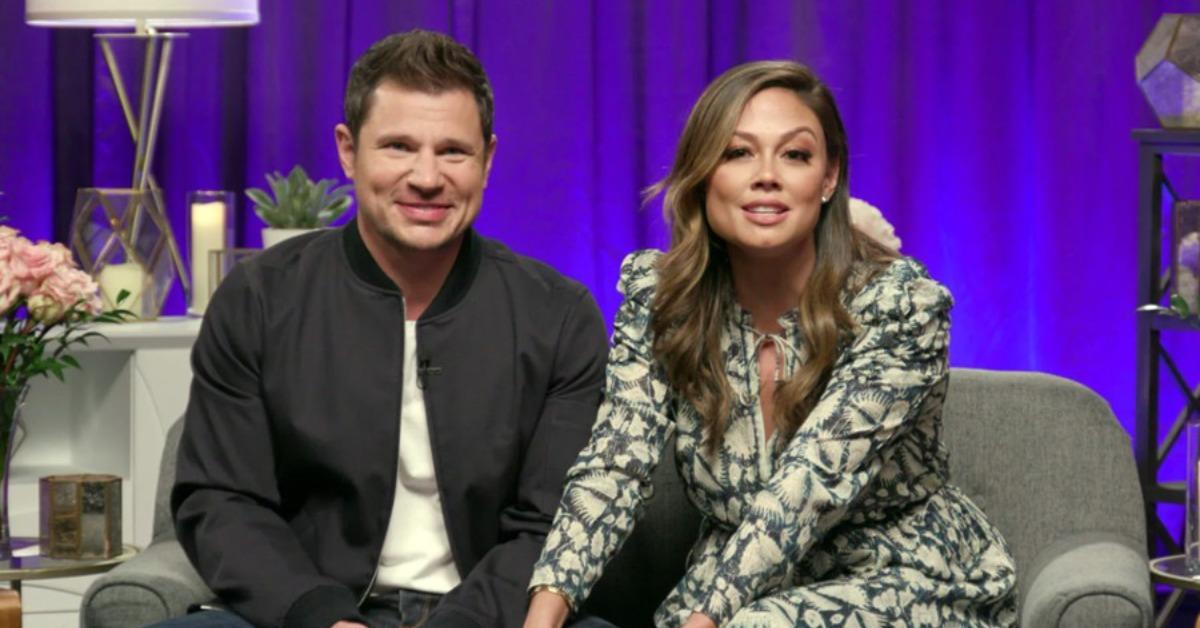 Article continues below advertisement
But our trusty hosts aren't seen again until close to the end of each season, when they meet with the coupled-off duos who are gearing up for their wedding days. Still, Nick and Vanessa are essentially the celebrity faces of Love Is Blind and there are some important reasons why this particular dating show holds a special place in their hearts.
Why did Vanessa and Nick Lachey want to host 'Love Is Blind'?
Nick told Distractify that he and Vanessa agreed to host Love Is Blind because they can relate to the couples on the show. Nick and Vanessa's own relationship started out long-distance, as they were both based on opposite sides of the U.S.
Much like the contestants who get to know each other in the pods, Nick and Vanessa were at the mercy of their personalities when it came to winning each other over.
Article continues below advertisement
"When Netflix approached us with Love is Blind all those years ago, we jumped at the opportunity because the show really spoke to us personally," Nick shared. "When we first started dating, Vanessa was in New York and I was in Los Angeles. We didn't get to see each other a lot so we had a lot of long phone conversations, learning everything we possibly could about each other."
Article continues below advertisement
He added that those conversations were "really important for building our relationship and knowing we wanted the same things before there were external pressures on the relationship." As the Love Is Blind hosts, Nick and Vanessa want participants to "fall in love for the right reasons and then introduce everything else."
Article continues below advertisement
Nick and Vanessa have three kids.
Hosting Love Is Blind might not be a full-time job for Nick and Vanessa, but that's probably a good thing since they also keep busy with their three kids. Nick shared with Distractify that he joined Eggo Waffles in a partnership for Daylight Savings Time and tired parents.
Eggo is giving away one million waffles on March 14, 2022 on the official Eggo Instagram account and you can visit the page to learn more about winning waffles to help calm your hangry kids when their sleep is interrupted by Daylight Savings Time.
Article continues below advertisement
Nick takes the 'Love Is Blind' experiment seriously.
With Love Is Blind, cast members don't get to see each other's social media profiles or dating app photos before interacting in the pods. And even after they've established relationships, they don't get to see what their new partner looks like until someone proposes marriage.
Nick sees how beneficial it is to these singles to get to know each other without the pressures of social media.
"Everything is so superficial and there's lots of preconceived judgement on how someone looks or what's on their profile," he said to Distractify, on the subject of dating in the real world.
Love Is Blind eliminates that pressure so people can truly fall for each other.
Watch Love Is Blind on Netflix.