These Memes From 'Love Is Blind' Season 2 Are Beyond Hilarious
While fans of 'Love is Blind' wait to watch the wedding day finale, here's a round-up of some of the funniest memes about Season 2.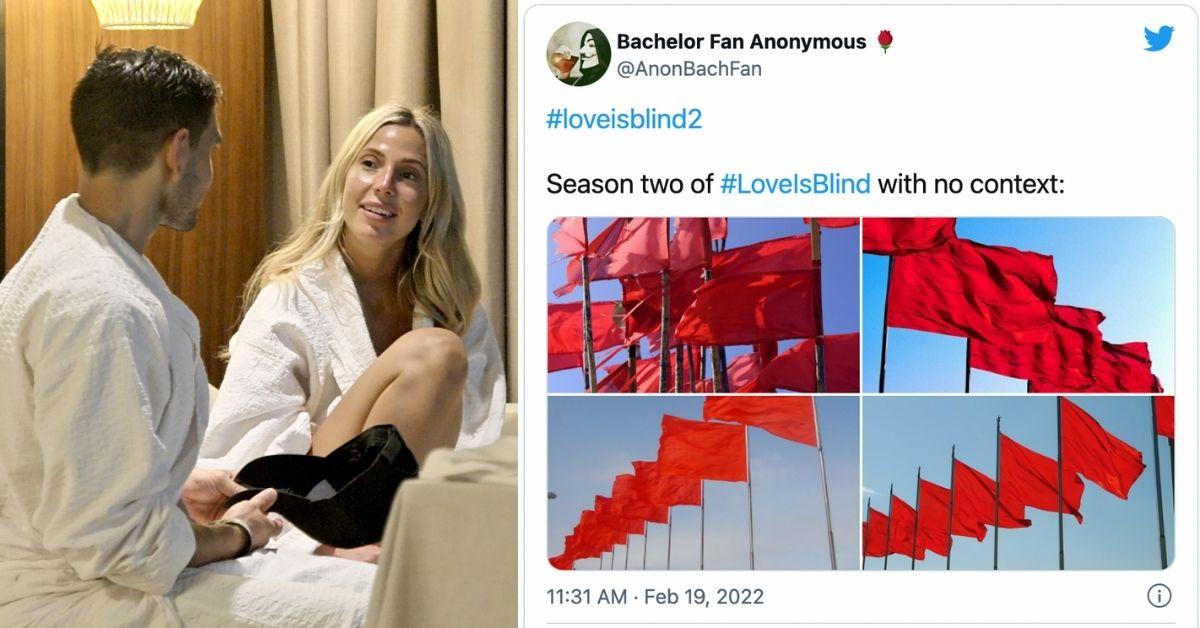 The finale of Love is Blind Season 2 is quickly approaching! The second season has been filled with a ton of highs and lows for the group of hopeless romantics choosing to pursue love in the most unconventional TV experiment. Speed-dating in private pods without being able to see the other person's face? That's what these cast members signed up for!
Article continues below advertisement
The cast of Love Is Blind are trying to build genuine connections without letting appearances get in the way. While fans of the show wait to find out which couples actually say "I do" on their wedding days, here's a round-up of some of the funniest memes about the show's contestants.
Shake's mom had to put him in his place about Deepti.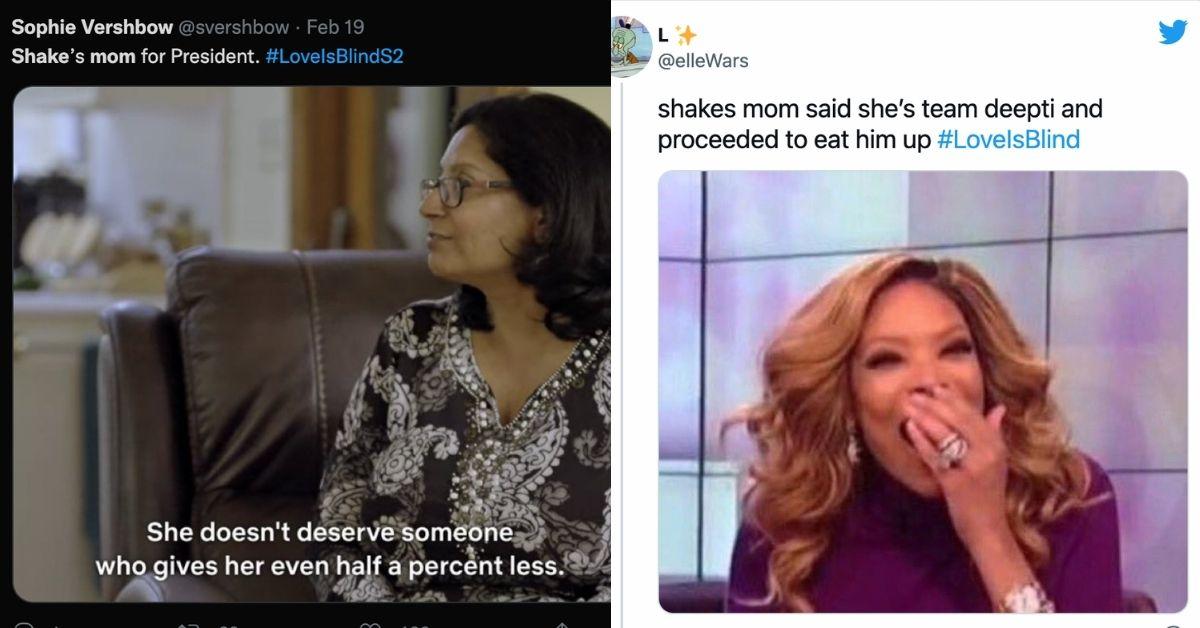 Shake thought he could vent to his mother about his lack of sexual attraction to Deepti, but his mother wasn't having it at all. Instead, his mom laid it all out on the line by telling Shake that Deepti deserves a man who's fully invested in her... nothing less.
Article continues below advertisement
The Natalie and Shayne dynamic is confusing to viewers.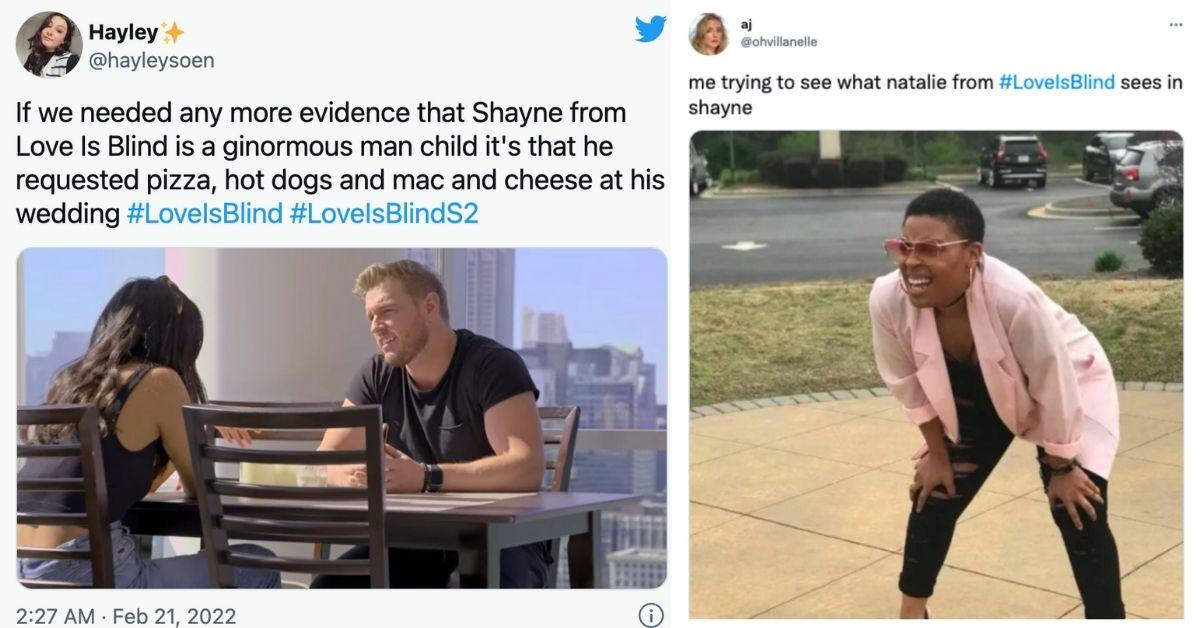 Natalie is an ambitious, hard-working consulting manager who has a lot going for her! When she tried to sit Shayne down to discuss the future of their finances, he wasn't on board with the idea of investing in 401(k)s. Despite the fact that she seemed visibly shocked by his response, and that he played mind games with her in the pods while he was still chatting up Shaine, Natalie has continued to push forward with Shayne as her dream guy.
Shayne also revealed to Natalie that he'd like to wear a tux cape on their big day, where he wants to have pizza, hot dogs, and mac and cheese on the menu. Shayne's requests didn't mesh with Natalie's wedding vibe at all. Nevertheless, she seems totally hell-bent on convincing others her relationship with Shayne is perfect — and fans are confused by that!
Article continues below advertisement
What is going on in Kyle's head?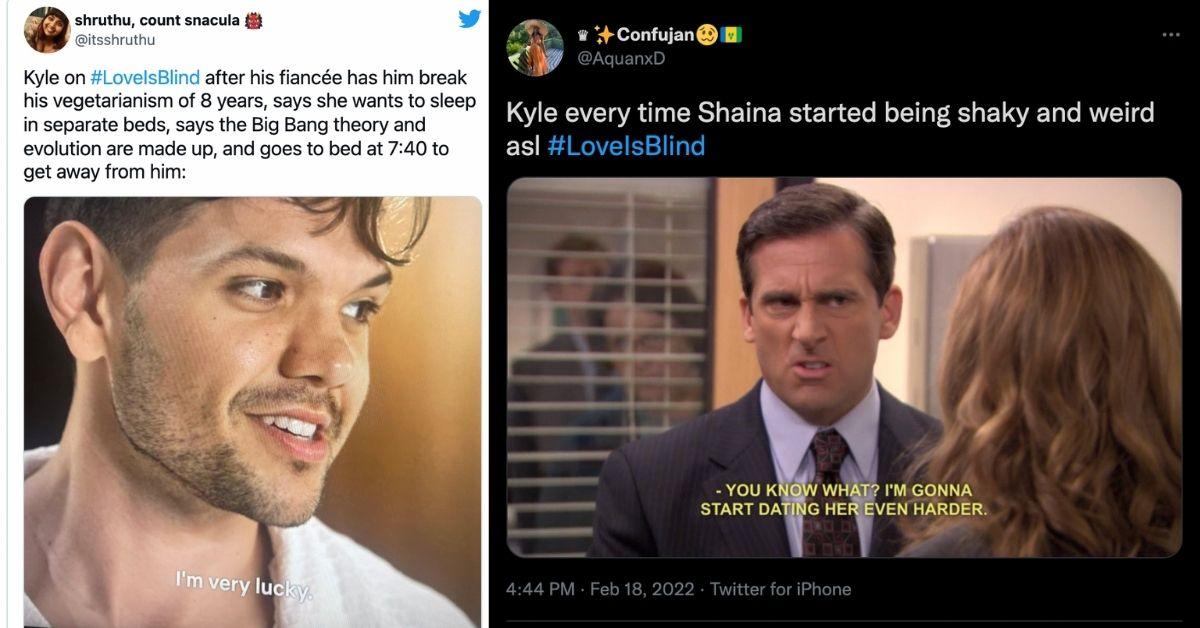 Shaina made it very clear that she wasn't passionate about her relationship with Kyle, as he is an Atheist while she is a dedicated Christian. She decided to give Kyle a chance by accepting his proposal –– but only after learning that all chances with Shayne were off the table. For some reason, despite the fact that Shaina was visibly uncomfortable in Kyle's presence, he was still determined to pursue a romance with her.
Danielle seems to love fighting with Nick.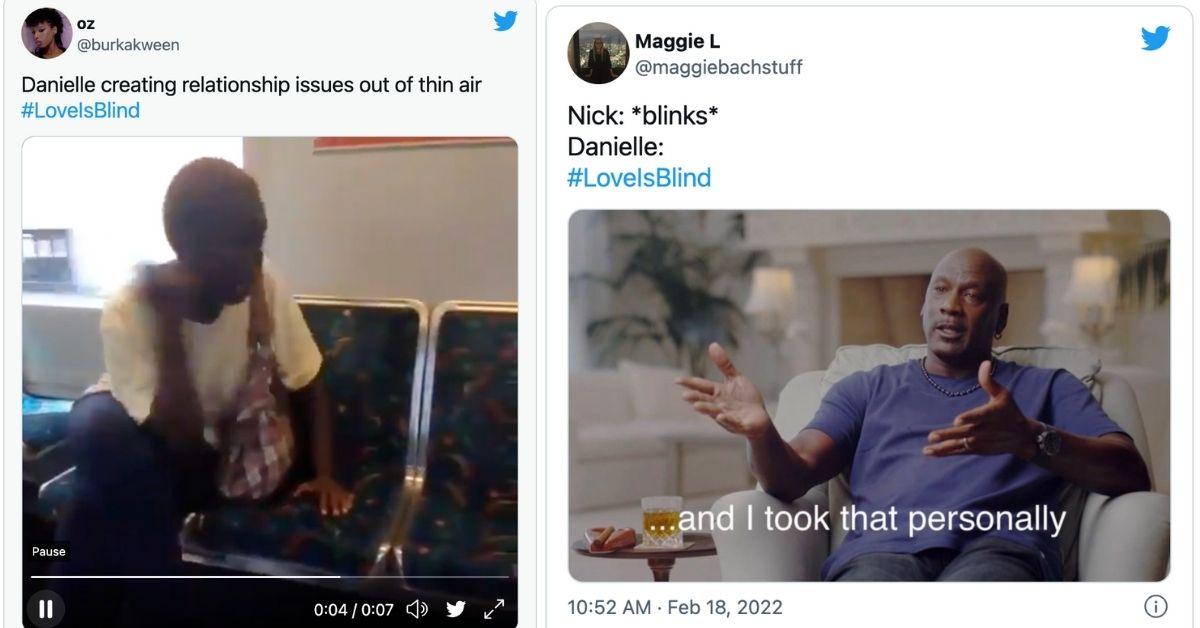 Fans of Love is Blind Season 2 have quickly noticed the fact that Danielle enjoys picking fights with Nick for no good reason. Creating drama, labeling him a narcissist, and locking herself in the bathroom to cry for several hours are only a handful of things Danielle's done so far to push him away. Nick's endless patience with Danielle's erratic moods might not last forever — or will it?
The Love is Blind Season 2 finale premieres on Netflix on Feb. 25, 2022.