'Love Is Blind' Is a Fast-Paced Reality Dating Show — How Long Does It Take to Film a Season?
Love-hungry Love Is Blind couples are often eager to get to the altar, even if it means potentially marrying the wrong person. Though some of the cast members believe they're genuinely smitten with their mysterious "pod" partners, the contestants only film for a short period of time before they get engaged and are expected to say those two heavy words: "I do."
Article continues below advertisement
For those who don't know, Netflix's Love Is Blind follows hopeful singles as they attempt to find their soulmates, all without every laying eyes on them. Can the power of an emotional connection trump the (sometimes shallow) allure of physical attraction? That's what this dating show (or social experiment, so to speak) seeks to discover — while providing oodles of juicy drama, of course.
With the first five episodes airing on March 24, 2023, Season 4 introduces us to a new herd of 30 singles. From a software salesman to a marriage and family therapist to an elementary school teacher, the contestants come from all walks of life, yet they're all looking for the same thing.
Like many dating reality series, the love stories on Love Is Blind are sped up. It wouldn't be practical to film relationships as they blossom over the course of several years. So, how long does Love Is Blind actually film each season?
Article continues below advertisement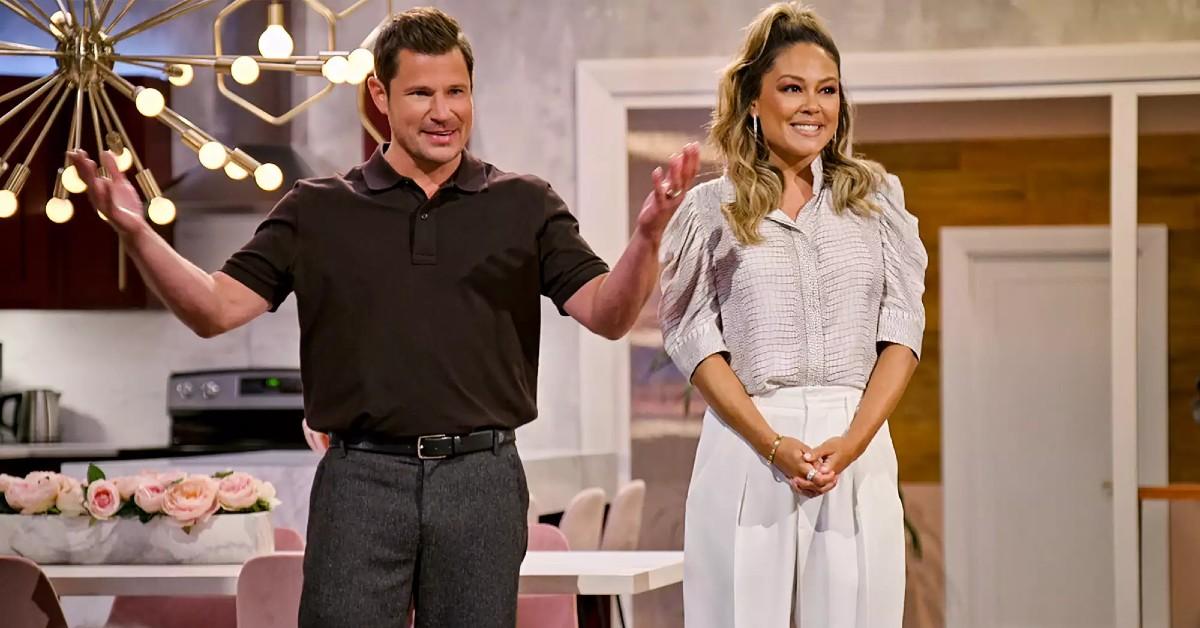 How long does it take to film a 'Love Is Blind' season?
Things are fast-paced on Love Is Blind, much like other dating reality shows. The contestants on the Bachelor franchise series have around six weeks to determine if their feelings are strong enough to be considered love. And participants on Netflix's Too Hot to Handle are expected to spend around a month filming.
Article continues below advertisement
In the first episode of Love Is Blind Season 4, hosts Nick and Vanessa Lachey explain that the Seattle, Wash.-based men and women have 10 days to get to know each other, fall in love, and get engaged. From there, the engaged couples will embark on a romantic retreat in Mexico, where they get to know each other even further.
A voice-over from a contestant in the beginning of Season 3 also indicates that it took six weeks from the start of the experiment to the final decision at the altar: "This it he biggest decision of my life and I haven't decided if I'm going to say yes or no. ... and it started just six weeks ago, where every second, every hour, every breath, every thought was focused on finding the love of our lives," she says.
Article continues below advertisement
We also know from reports that circulated around Season 1 that it specifically took 38 days to film that season from start to finish. Again, that isn't a very long time for contestants to truly get to know each other and fall in love, let alone make it to the altar.
Article continues below advertisement
But the participants on the show are tired of the dating scene, and they're ready to finally settle down. Despite filming for Love Is Blind taking place over the course of less than two months, some of the cast members are truly ready to get married by the end. (We're holding our tongues on this one.)
Season 2 was shot from April to June 2021, and Season 3 was filmed directly afterward, per Variety.
Nick Lachey revealed they have filmed a total of five seasons.
"We've filmed five seasons," Nick told Women's Health in March of 2023. "Every single one has been so different from the others, so that's what makes it interesting, what makes it intriguing for us allows us to approach every single season with a fresh attitude and fresh perspective."
Season 4, Episodes 1 through 5 of Love Is Blind are currently streaming on Netflix. On March 31, Episodes 6-8 will be released, followed by the release of Episodes 9-11 on April 7, and finally, the finale on April 14.