God Save FX's 'Pistol' — Here's Why Critics Aren't Loving the Sex Pistols Biopic Miniseries
FX on Hulu's Sex Pistols biopic miniseries, 'Pistol,' brings the punk movement to the small screen. Here's why reviewers are torn on 'Pistol.'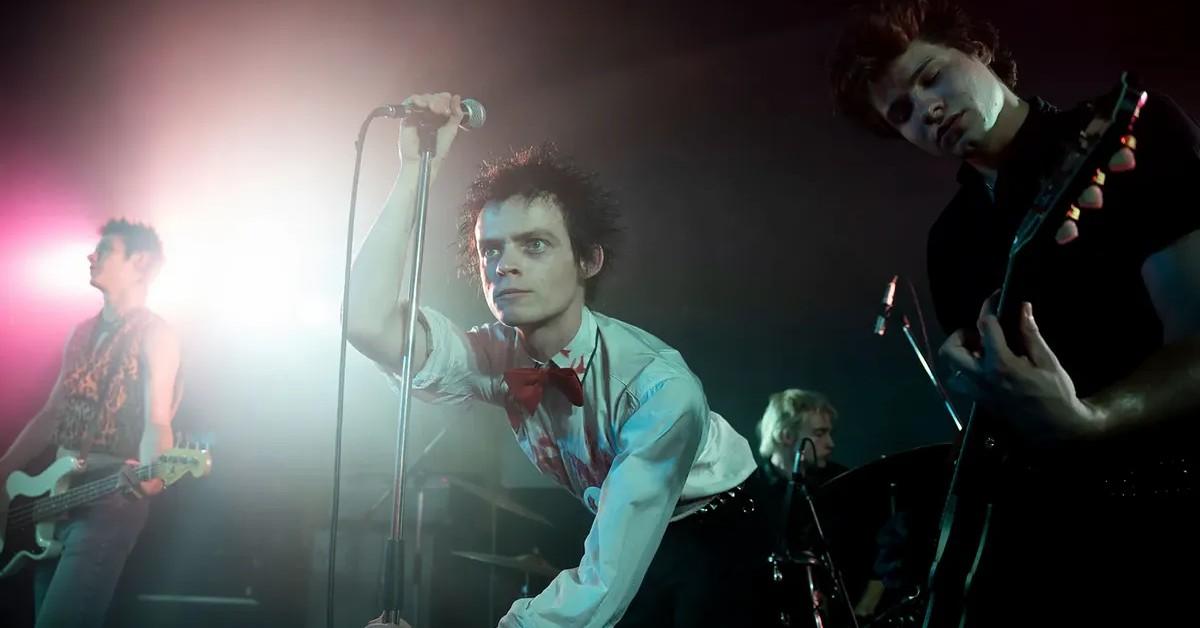 Down with the establishment! Any '70s music fans and/or punk aficionados know who the Sex Pistols are. Musicians John "Johnny Rotten" Lydon, Steve Jones, Glen Matlock, Paul "Cookie" Cook, and the infamous late Sid Vicious (whose real name was John Simon Ritchie) formed the Sex Pistols in London circa 1975. Despite the band's short-lived time together, the group is responsible for pioneering the U.K.'s influential punk movement.
Article continues below advertisement
"We're invisible. We're pissed off. We're bored. Maybe that should be our image," one of the band members says in the trailer for FX on Hulu's biopic series Pistol — which is based on guitarist Steve Jones' 2016 memoir, Lonely Boy. The six-episode miniseries was directed by Emmy and Oscar winner Danny Boyle (Trainspotting, Slumdog Millionaire) and stars Maisie Williams (Game of Thrones).
With several notable names attached to the project — which premiered on March 31, 2022 — it was seemingly set up for success. But with a lackluster Rotten Tomatoes score of 55 percent, something went wrong. Let's unpack critics' reviews.
Article continues below advertisement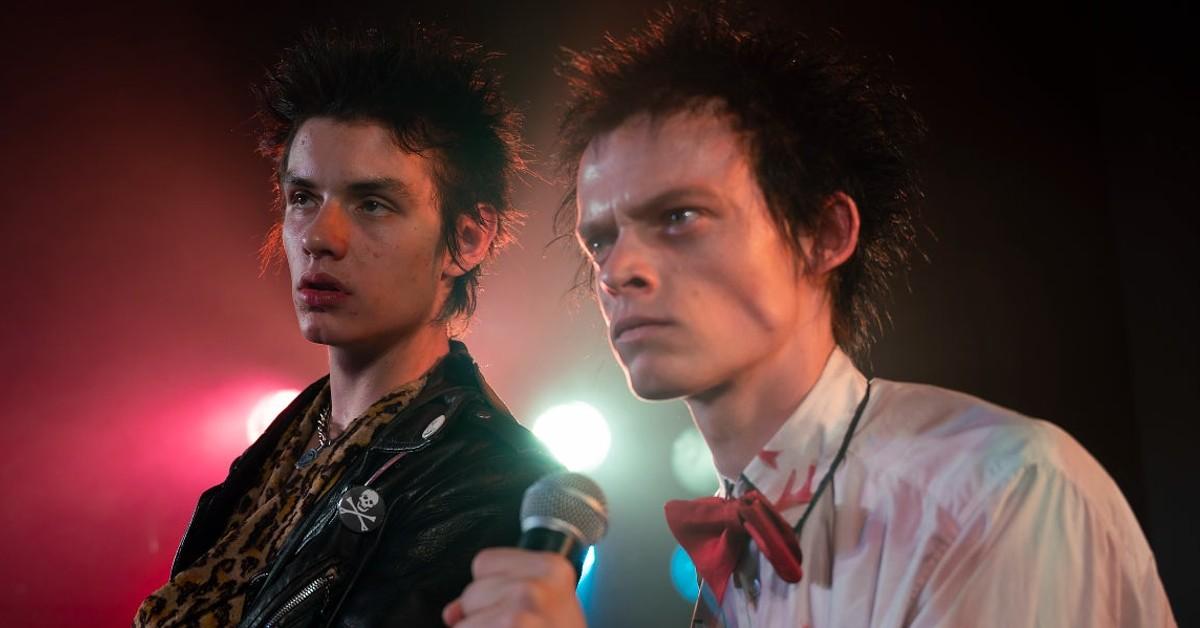 Critics think the FX on Hulu series 'Pistol' is lacking an authentic punk feel.
Forget "God Save the Queen," more like God save this series.
"For all the care lavished on recreating a distinctive period in cultural history, it never feels real. It's like watching six hours of punk cosplaying," Pat Stacey of Independent.ie wrote in his two-star review. Though each critic words their opinions differently, many agree with Pat's stance.
Article continues below advertisement
"What some of us want is a different peek into a revolution, a taste of something real behind all the photos. What we get is another common souvenir, courtesy of a decently wailed version of a ditty we've heard before," Salon's Melanie McFarland wrote. She even titled her review "Hulu's new Sex Pistols series is a rock 'n' roll swindle that plays like edgy karaoke." Big yikes.
The phrasing "another common souvenir" feels correct, as we've already seen Queen, Elton John, and Aretha Franklin biopic films come out within the last five years. Perhaps Pistol is simply hopping on a current entertainment industry trend. Or perhaps the creators didn't execute their vision of the revolutionary time period to the fullest extent.
Article continues below advertisement
Of course, some critics ate up the totally mental ode to the Sex Pistols. Here's the thing, however: Even the positive reviews come with a "but."
Vanity Fair's Joy Press made sure to comment on how the series begins to lose itself "in the band's chaos." But she ultimately deemed Pistol "watchable right to the end, thanks to its visual brio and some fine performances."
She went on to note that "Pistol ultimately feels like a retold tale of filth and fury, signifying next to nothing." And yes, she meant that with a hint of love.
Article continues below advertisement
Tara Bennett of IGN Movies wrote that Pistol is "an attractive resurrection of the times and the eclectic personalities who made the punk era so indelible, but the series itself doesn't have the same fire and brimstone."
All in all, it seems that something is just missing. Whether it be a certain chemistry between its stars, or its inability to bring to life the political turmoil and division of England during the mid-'70s, Pistol failed to completely win over most critics.
Though the Sex Pistols produced just one album together — "Never Mind the Bollocks, Here's the Sex Pistols" — they'll go down in history as one of the U.K.'s greatest rock bands. Whether or not Pistol delivers, you be the judge.
All six episodes of Pistol are currently streaming on Hulu.