Fitness Influencer Gabbi Tuft Talks Her Trans Journey, Dating, and Living Authentically (EXCLUSIVE)
Fitness influencer Gabbi Tuft spoke exclusively with 'Distractify' and her trans journey, her relationship with her ex-wife, and more.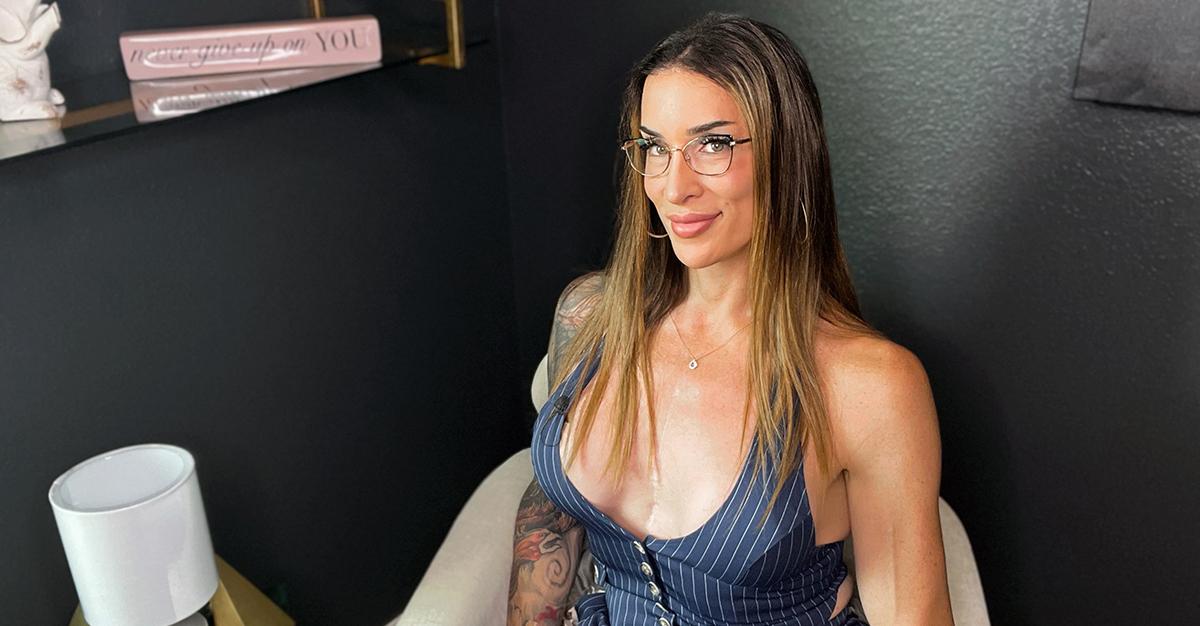 Throughout 2020 when folks were mostly holed up within their homes to keep themselves safe from the pandemic, most of us were afforded the rare opportunity to reconnect with ourselves. With nothing to do and nowhere to go, we had the chance to check in on our own well-being and take stock of our emotions. Gabbi Tuft essentially spent that time coming to terms with the fact that she is trans after her long-standing career in male pro wrestling.
Article continues below advertisement
"It allowed me more freedom to present female in the privacy of my own home," Gabbi recalled.
Gabbi wouldn't officially come out until later in February of 2021, and since then, she's been able to flourish as a professional fitness instructor and influencer who lives as authentically as she can. She's currently accepting clients at CoachGabbi.com, where she encourages folks of all body types and gender identities to reach out to her and her team of coaches to help them reach their personalized fitness goals.
In our exclusive interview with Gabbi, we catch up with her on what her life has been like since coming out and how she continues to radiate positivity and inspiration through her fitness and through her trans journey.
Article continues below advertisement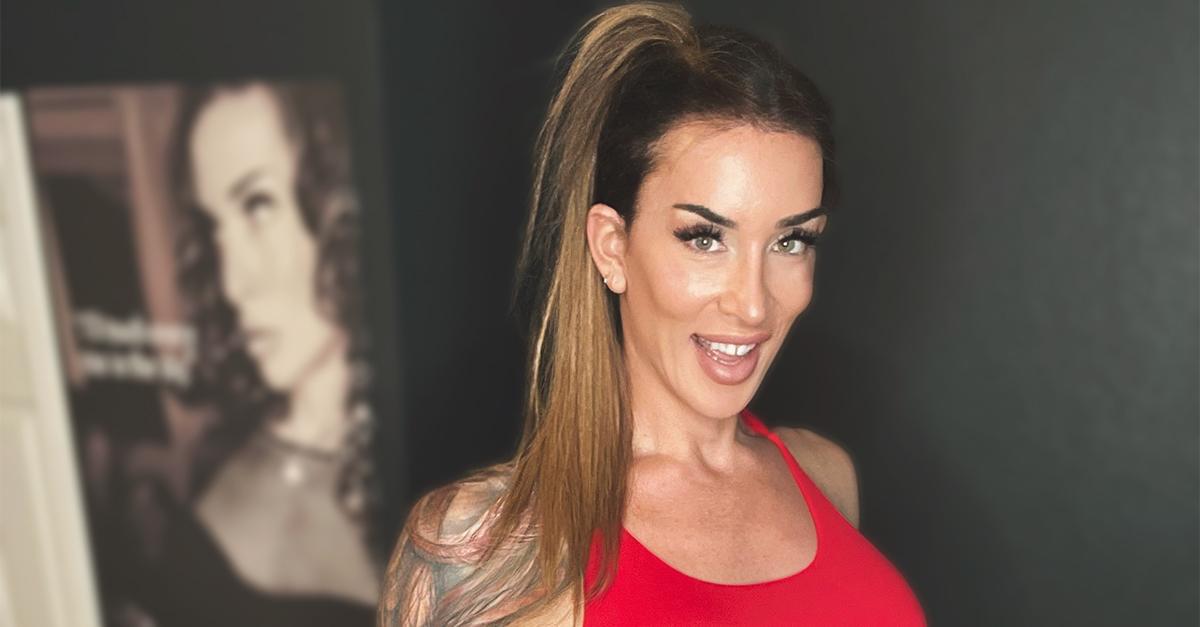 We catch up with what fitness influencer Gabbi Tuft is up to now after coming out as trans in 2021.
Cisgendered folks may assume that a trans person's decision to come out with their gender identity is something that happens very suddenly. More likely than not, a trans person discovering themselves will take place over the course of years before they finally feel comfortable enough to share their authentic selves with the world.
As far as Gabbi's journey goes, she had questioned her gender identity since childhood when she was assigned male at birth.
Article continues below advertisement
"I had all the symptoms and signs, but there was no information about it available to anyone, so I didn't have enough context for what I was dealing with, so I buried it," Gabbi admitted.
To that end, she tried to "embrace [her] masculinity" growing up and eventually found herself becoming a prominent pro wrestler in the WWE.
She basically kicked off her career in an aggressive alpha male environment. When COVID-19 first hit, however, her old questions began to resurface.
Article continues below advertisement
"In the evenings after my daughter would go to sleep, I could present female," Gabbi revealed. "My wife at the time, Priscilla, she would help me with hair and makeup and everything and I would just [be] presenting female more and more. It went from being a once-in-a-while thing to maybe every two weeks, every week, every night."
It wouldn't be long after that when she realized that she was truly becoming Gabbi.
"In the evening, when I could be me, that felt like my true self just screaming to be let out."
Article continues below advertisement
In an effort to get ahead of paparazzi and news outlets putting their own spin on her story as she began presenting more feminine in public, Gabbi ultimately decided to come out on her own terms in February 2021.
However, she knew that her coming out would only be the start. After going public, her next step involved being able to reach her physical goals on her trans journey after an entire career of building muscle mass.
Though she very humorously referred to her old body image as a cross between Ragnar Lothbrok from Vikings and The Mountain from Game of Thrones, she had long belabored herself over being able to shift from her "rugged alpha male" body to something she was more comfortable in. But after a number of procedures and intensive research, she finds herself making good progress.
Article continues below advertisement
"I'm not anywhere close to being where I want to be or where my vision is, [but] I'm farther along than I had ever hoped to be," she said.
To that end, she uses her ongoing trans journey to help others as a professional fitness coach.
Article continues below advertisement
Gabbi's career as a fitness coach has pivoted toward uplifting the trans community.
Gabbi first launched her career as a fitness coach with Body Spartan back in 2014. She would later pivot to platforms like TikTok, where she currently has over 875,000 followers.
Shortly after coming out, Gabbi launched Coach Gabbi, an online coaching resource where she and a team of fellow fitness experts are available to help folks reach their personal fitness goals.
That said, she has been approached by several other trans folks who are reportedly dealing with struggles similar to her own in their individual transitions.
"A lot of them are in my same situation," she explained. "Lots of muscle mass, don't know how to lose it. And until about this year, when transgender people in sports became a big huge thing, no studies have been done on strength and atrophy when it comes to transitioning."
Article continues below advertisement
In an effort to address those concerns, Gabbi has dedicated plenty of time and research to developing workouts and fitness plans that not only help all clients reach their fitness goals, but can even be adjusted for trans folks as part of their unique visions for their physical transitions.
"Whether you're a female, trans woman, trans man, non-binary, or male, we help everybody."
Gabbi isn't afraid to use her own transition as a way to inspire others. As far as her personal life goes, though, that's been her own unique experience.
Article continues below advertisement
Gabbi on her marriage, dating, and the loving support she's received.
While Gabbi puts in the effort to uplift other trans people, she continues to take steps toward fulfilling her own personal vision of self-love and self-acceptance. Thankfully, she's had a wonderful support system comprised of loved ones. She mailed her parents a 12-page handwritten letter to come out to them, and they responded with an outpouring of love and thoughtful questions. She even received plenty of support from her "alpha male" WWE friends, including fellow pro wrestler Brian Cage.
As Gabbi recalled, Brian's response to her personally coming out to him was "instantaneous".
"[He said] 'Hey buddy, I love you. Whatever is best for you, I don't care. It's still you. We're still friends and ain't nothing gonna change that.'"
Article continues below advertisement
Along with them, one of the most supportive people in Gabbi's life has been her "soon-to-be ex-wife" Priscilla, who was with her nearly every step of the way.
"She was there the whole time talking about how she felt and supporting me," Gabbi revealed. She also proclaimed that despite their divorce, which is currently being processed as of this writing, the two of them are still remarkably close.
"We're best friends, we co-parent, and it's led to incredible experiences for all. I'm so much happier, she's so much happier, [and] our daughter is so much happier."
Article continues below advertisement
Of course, that also means that Gabbi has been exploring dating for the first time since coming out. As she continues to adjust more toward her gender identity, she admitted to a sense of "ongoing dysphoria" when it comes to dating other men.
"I'll hold the guy's hand and sometimes, my hands are bigger than his."
From there, though, she's developed a new definition of self-love as she continues to change.
"Know what you are and be okay with it. Know that there are some things we can't change and that you're going to have to accept it and learn to love yourself," she suggests.
As a fitness instructor, an online celebrity, and an inspiring trans woman, Gabbi Tuft uses every inch of her platform to raise up the community while also taking her own steps in living her true, authentic self.