Gabriel and Kody Brown's Relationship Has Been Tense — Here's Where They Stand Now
In the most recent season of TLC's 'Sister Wives,' audiences have seen Kody Brown's relationship with Gabriel deteriorate. Where is he now?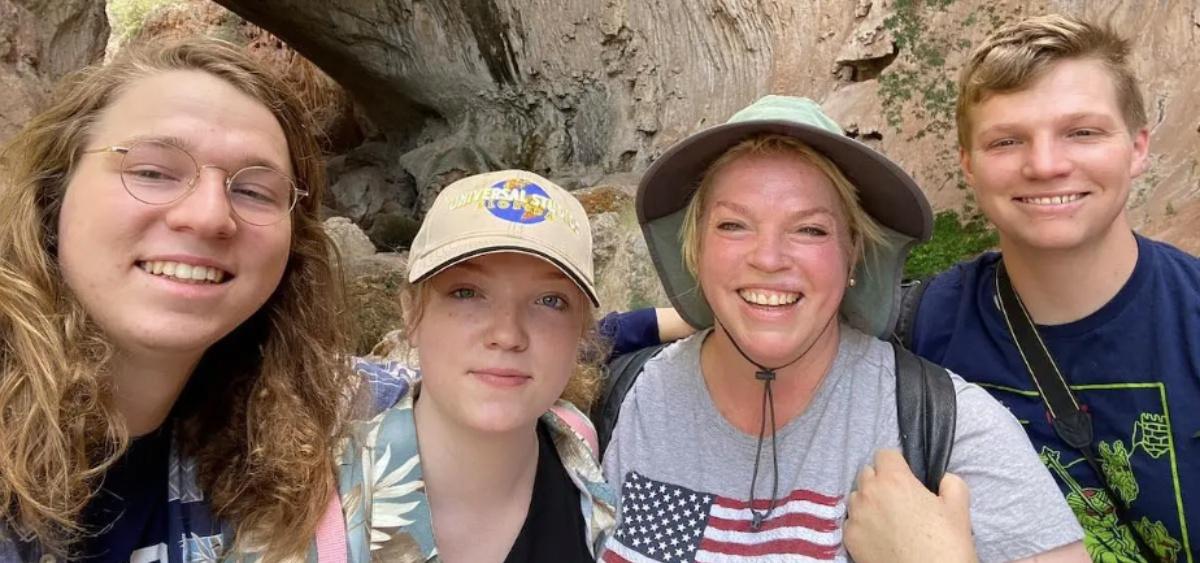 Familial relationships have a lot of moving parts, and that's probably never been clearer on reality TV than in TLC's Sister Wives. Now in its 18th season, tensions have long been brewing between the star of the show, Kody Brown, and his sons Gabriel and Garrison Brown.
Article continues below advertisement
As fans recall, Kody's strict COVID guidelines kept his sons from seeing their partners, along with the fact that he is only still coupled up with his fourth wife, Robyn, there's a reason why the patriarch's relationship with his sons became so strained.
Kody said previously that their relationship is basically nonexistent, but that he would be willing to fix it — although that would take a lot of work. Unfortunately, it doesn't seem as though either Gabriel or Garrison were interested in making that step. So where do things stand today?
Article continues below advertisement
What is Gabriel Brown doing now?
Currently, Gabriel Brown attends Northern Arizona University and lives in Flagstaff. His relationship with Kody hit a new low when he did not attend Gabriel's 21st birthday.
In an Instagram post shared by Gabriel's mother, Janelle, she shows him blowing out candles at a restaurant and leaves a loving note on the post. Unfortunately, Gabriel didn't even receive a phone call from Kody for his birthday, which he said ended up being the last straw with his father.
In an episode of Sister Wives Season 17, Gabriel said that he effectively cut ties with Kody after he forgot his birthday. In fact, Kody did call Gabriel on his birthday, but for a completely unrelated reason. He and Robyn had contracted COVID-19 and were talking to Gabriel about the symptoms, but never realized he was calling on his son's birthday.
Article continues below advertisement
"I didn't remind him that it was my birthday because I wanted to see if he remembered," Gabe said. "And he didn't. So to him, it was just a phone call just asking me about COVID." He had tears in his eyes and said that the experience was much worse than a simple phone call.
According to Gabriel, Kody tried to call him later that day and apologize for forgetting his birthday, but it made no difference. That was the last time that he spoke to his father that we are aware of.
Is Garrison Brown feuding with Kody?
Garrison and Kody have a difficult relationship for much of the same reasons that Gabriel has. The COVID restrictions were negatively impacting his relationship and overall social life.
In 2021, after their falling out, Garrison moved out of his family's home and bought a $329,000 four bedroom, two bathroom house in Arizona. Garrison has been doing well for himself as a member of the National Guard, along with having his own clothing line called Bob's Floral.
Will Kody's relationship with his sons be fixed?
Kody has said that he believes they need therapy in order to work things out. He said that he has gotten to the point of being so angry about what happened that they're not talking, saying that he believes the feeling is mutual on Gabriel and Garrison's side.
Watch new episodes of Sister Wives on Sunday's at 10 p.m. EST on TLC.