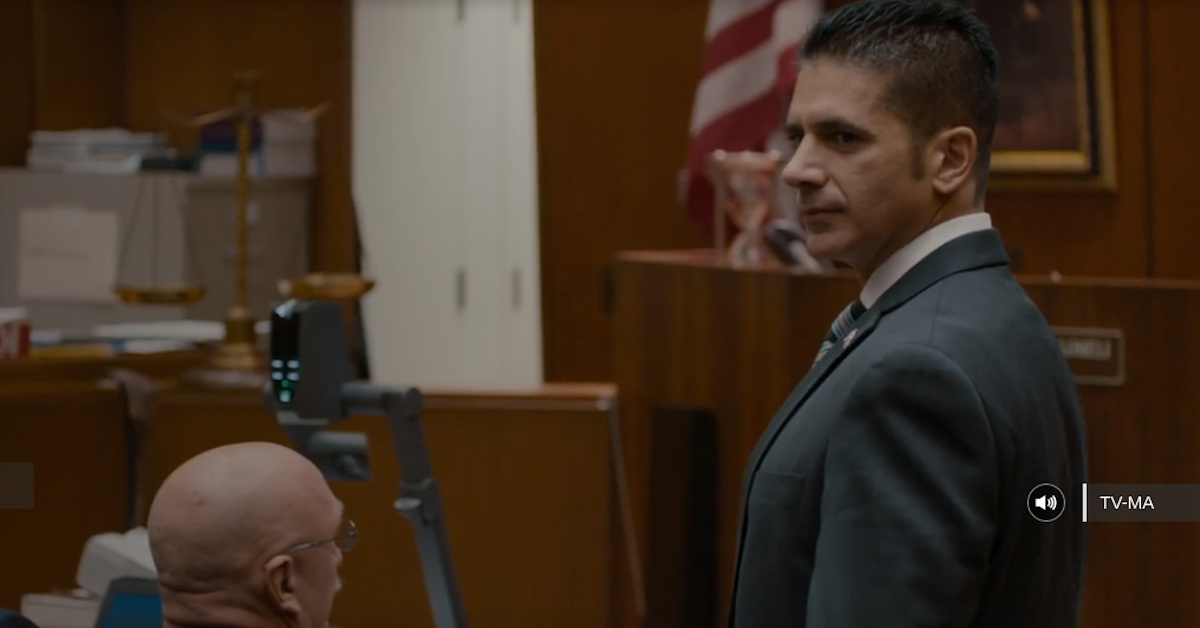 'The Trials of Gabriel Fernandez' Features Heartbreaking Testimonies From His Siblings
Netflix's docu-series, 'The Trials of Gabriel Fernandez' reveals the testimonies that the young man's brother and sister gave to authorities.
Netflix has solidified itself as a leading purveyor of captivating true crime docu-series and drama programming, and the streaming giant's most recent six-episode mini series, The Trials of Gabriel Fernandez, is another excellent addition to their respectable library.
The documentary covers the lifelong abuse that a young child suffered under the supervision of his mother and her boyfriend until he finally died at 8 years old. His brother and sister were instrumental in putting their parents away.
Article continues below advertisement
The series gets a lot of things right: it never loses the humanity of Fernandez's story while simultaneously sticking to the cold-hard facts of his case. This makes the show pretty difficult to watch at times but Trials, does an excellent job of telling a story that goes beyond the "look at how evil these people are" narrative.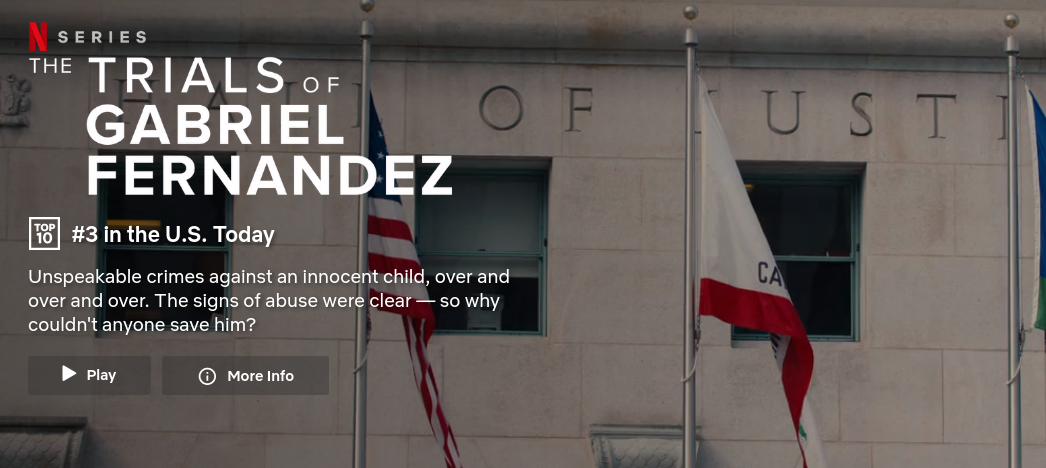 Article continues below advertisement
The new Netflix true crime docu-series calls into question the entire system of child protective services and sheriff's department in LA County that, at every turn, failed to extricate the young boy from such a violent living situation at home. It also takes a startling look at how familial trauma has a "ripple effect" that ultimately alters the psyches and subsequently, the lives of those who experienced it firsthand.
Not only were Fernandez's mother, Pearl Fernandez, and her boyfriend, Isauro Aguirre, convicted for murder, but it was one of the rare occurrences where social care workers were charged as criminals for their inability to adequately protect the child. Eventually those charges were dropped but those employees were fired from both the sheriff's office and LA County Child Services.
Article continues below advertisement
Article continues below advertisement
The testimony from these employees is heavily featured in the docu-series and even though it's clear that they expressed extreme regret for what happened to Fernandez, the show covers how DCFS reform was directly influenced by the boy's passing due to the overwhelming surge of protests and news stories highlighting the desperate need for reform.
Article continues below advertisement
Another huge takeaway from the series is how pivotal Fernandez's brother and sister were in convicting their abusive parents. Ezequiel, who, at the time, wasn't filmed because he was a minor, shared stories of the abominable abuse his brother endured. Both he and his sister informed authorities of the cold baths their brother was forced to take, the time he was shot with a BB gun, had his teeth knocked out with a baseball bat and was assaulted with pepper spray.
His siblings also informed authorities that he was locked in a box in his mom's bedroom and wasn't allowed to use a bathroom either. As to why they never told social workers what was happening to their brother, both of Fernandez's siblings said that they were afraid their mother "was going to do the same thing" to them.
Their testimonies were read aloud in the show, unedited and unfiltered.
Article continues below advertisement
A retired psychotherapist and college professor who was featured in the documentary talked about the lifelong trauma Fernandez's siblings must be subjected to on a daily basis having to live through their brother's abuse and subsequent death, "The experience of witnessing Gabriel's abuse and of having to lie about it, and of their own fears of their parents, it's an enormous burden."
Understandably, Fernandez's brother and sister have not gone public with their identities, something the psychotherapist said is paramount in reconciling with what they've experienced: "I hope that they will be able to recover... I think they can, but it will be a long process. I mean these are terrifying experiences, terrifying."