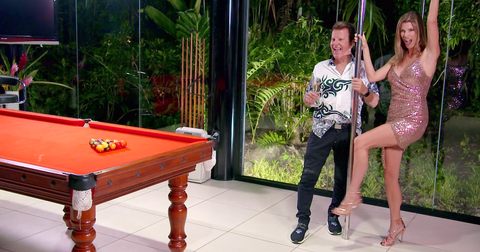 Gene and Sharon Are This Season's "Fussy Couple" on 'Instant Hotel'
By Pippa Raga
*This post contains spoilers for Season 2 of Instant Hotel*
We don't know about you, but we are absolutely living for Instant Hotel's Season 2 comeback. The Australian reality show introduced us to the concept of competitive Airbnb-ing just a few months ago, and we could not be more thrilled that it's back on Netflix so soon.
If you can believe it (we could not), Season 2 has improved on many aspects and is even more enjoyable — perhaps in part because it's faster to binge than the series' debut. This season brings us breathtaking Down Under rentals, higher stakes (read: a grand prize of $100,000 AUD), and quite the cast of characters.
Arguably the most memorable of the Instant Hotel bunch are married couple Gene Pierson, 73, and Sharon Salvestrin, 45. Here's what you need to know about Gene's pop star past, their Bellenden Ker property, and whether they ultimately win the season.
Meet former pop star Gene and his diva wife of Instant Hotel.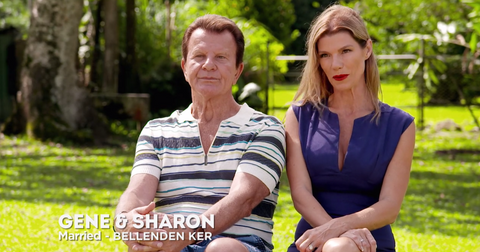 When we were first introduced to 73-year-old Gene (who was still a ripe "20 plus 52" at the time of filming), we have to admit we were struck by his "eternal youth," by which we mean all the work he's gotten done on his face!
His May-December wife Sharon, 45, was formerly a flight attendant and model, and these days boasts a long CV with accolades like "Reality TV Personality," "Luxury Resort Creator," and "Marriage Celebrant," per her website.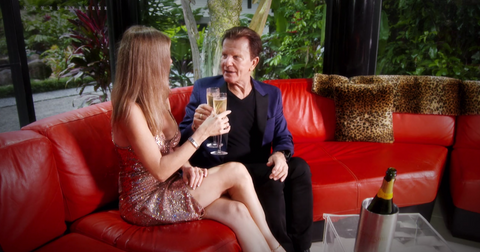 As for Gene Pierson (aka Giancarlo Salvestrin), he's actually an Australian pop star and something of a music mogul. He enjoyed a successful solo career in the '60s and '70s with hit singles like "Love Love Love," "You Got to Me," and "Reach Out," and then managed and booked legends like Sammy Davis Jr, Frank Sinatra, and Dusty Springfield. The videos of his solo project do not disappoint.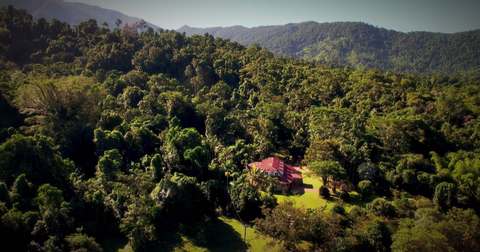 Explore Misty Mountains, their Bellenden Ker rental.
Gene and Sharon rent out a truly stunning rainforest retreat on an absolutely huge private property that sleeps eight in four bedrooms with three baths. It's "barefoot luxury" with a touch of "fifty shades of green," located right where the Misty Mountains Ancient Rainforest meets the Great Barrier Reef.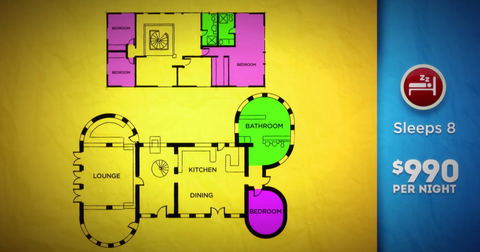 Although a night at their rental will set guests back $990 AUD ($691 USD) a night — the highest price point of their competitors — Gene and Sharon provide complimentary golf buggies, a helipad, a private glass bar nightclub, and a ton of pristine privacy.
"There is no place like this in the world, offering both luxury accommodation and complete privacy," Sharon said to 7plus, Instant Hotel's Australian TV network. "The moment you enter the private 3 [kilometer] driveway, you will feel how special this location is. We offer a private chef, massages, or any other special request."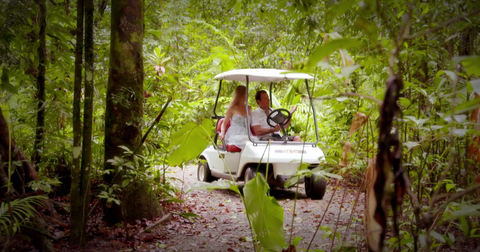 As for how they ended up on the show, Gene and Sharon say their oldest daughter — they have two, though we never see them — entered them into the contest. "This is the first time we have rented out our family home," Sharon said to 7plus. "You can pick fresh fruit, collect eggs, and enjoy all the simple things with a touch of luxury."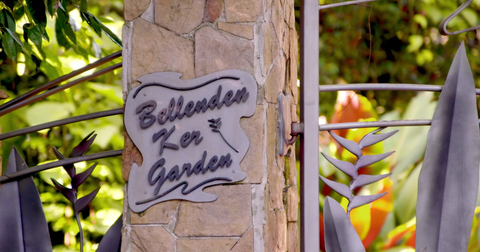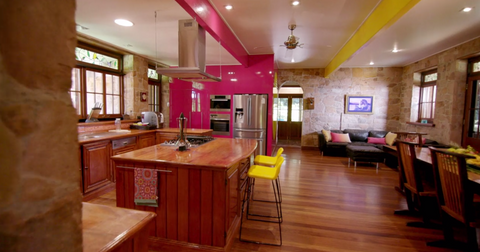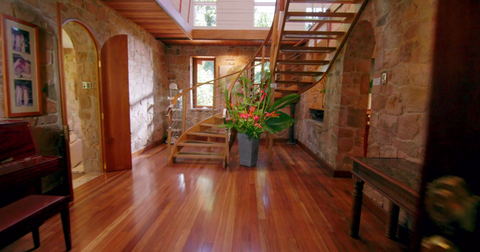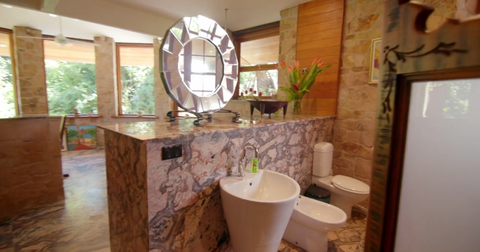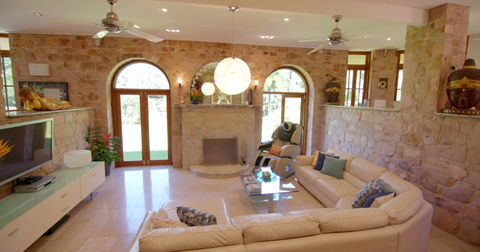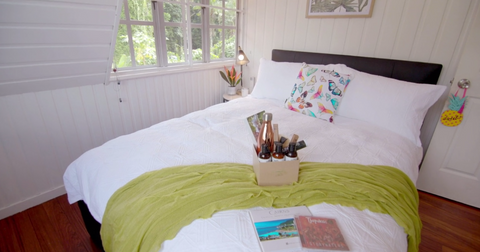 Do Gene and Sharon win Season 2 of Instant Hotel? [SPOILERS]
Gene and Sharon make it to the final round of the competition, where the grand prize is $100,000. The two leading teams get an additional $10,000 to spruce up and update their property before they get judged once again for a second round.
As a reminder, Season 1's grand prize was an all-expenses paid trip to Leonardo DiCaprio's Airbnb, according to Decider, which was curious on many levels. All told, this feels like a much more important prize with higher stakes.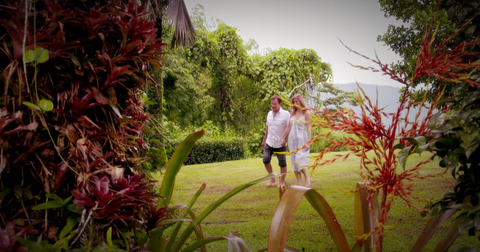 They come neck in neck with mother-and-son duo Debbie and Justin, and are tied for the win according to the jury of contestants, but the professional judges break the tie by docking off points for their improvements.
Enjoy the very close finale episode when you stream Instant Hotel on Netflix.