'Instant Hotel's Serena Reveals Our Newest Aussie Obsession Isn't as Real as It Seems (EXCLUSIVE)
Though the set-up is perfect for reality TV, producers seem to have taken a lot of liberties of their own.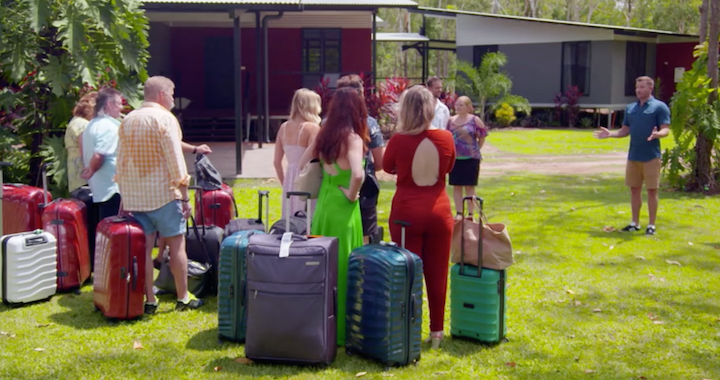 It's easy to get jaded by reality TV these days, what with everything being scripted for dramatic story arcs and higher ratings. But though they may be few and very far between, there are still a handful of very real reality shows that can satisfy our weekly (nightly?) craving of solid reality TV. I was under the impression Instant Hotel was one of these shows.
Article continues below advertisement
Actually, it really might have been for the first half of the Season 1. Back then, things were pretty innocent and tensions never got too high; granted, mother-daughter duo Babe and Bondi and partners Brent and Leroy were the more opinionated pairs who doubtless brought in the ratings and made for better TV.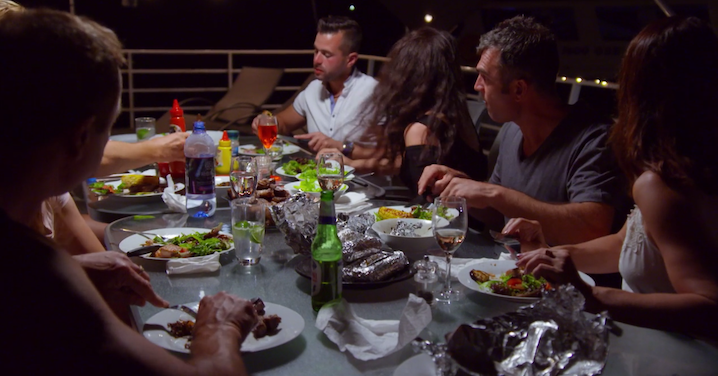 Article continues below advertisement
But by the second half of the season, it seemed the show's producers were making a concerted effort to inject unnecessary drama and deliberately pit contestants against each other. In fact, Serena de Comarmond confirmed to Distractify exclusively that producers even intentionally sabotaged contestants to make for better drama on the show.
Keep reading to learn about all the things that aren't real about our new Australian obsession.
First, who do the houses belong to?
Remember in the first half to the season how everyone completely lost it over Samantha and James using their parents' house to get on the show? To be fair to the newlyweds, they manage the property.
Article continues below advertisement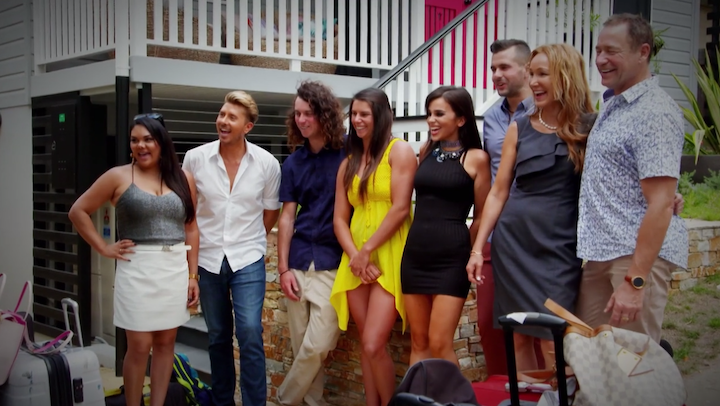 But by the time we meet the second half of the contestants, the question of who the house belongs to seems to be a total non-issue. "Only a couple of people are true, legitimate co-owners of a property," Serena said in an exclusive interview. Sturt is the gay bestie who stepped in to promote her house when her partner declared "zero desire to be on the show." Tristan and Bec came on to the show with their parents' houseboat because they were much more up to being on TV than their "mom and dad ,who are in the 60s," per what Serena tells me.
Article continues below advertisement
Mikey's parents let their son appear on the show in their stead, and he called up his friend Shay, who'd been to his parents' place maybe a handful of times. Simon, likewise, was just a friend of Lyn's who owned the house and needed to find a partner to go on the show with him. Only Terry and Anita had the kind of legitimate holiday house that seemed to be mandated in the first half of the season.
From what Serena tells me, the show producers "spoke with a couple of hundred homeowners" they found on sites like Airbnb and Stayz and decided on the hosts with the most "spunk about them." Probably so they could edit them exactly the way they decided they wanted.
Article continues below advertisement
"It was just total character assassination…"
Much like UnREAL and The Bachelor, I get the impression Instant Hotel producers knew in the back of their heads who would be typecast as "the villain" or "the party girl" ahead of their filming. Serena was very much picked to play the former.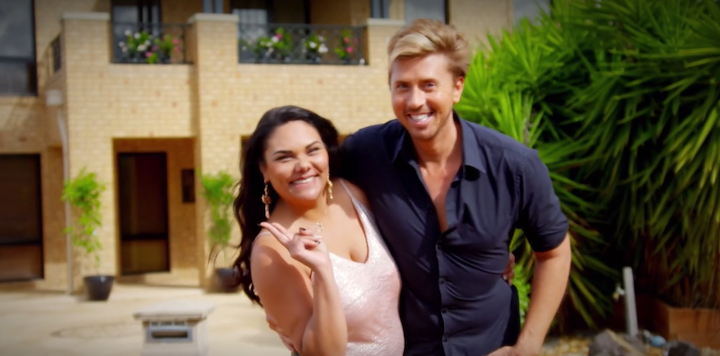 Article continues below advertisement
"They looked at me and said this is the villain, done," she said during our interview. They also did their fair share of frankenbiting, or editing video to make contestants say things they didn't actually say, which is sadly very common in American reality TV. Australia, I had so much faith in you!
"What you see on the show is about two minutes worth of a three-hour interview, so all the good stuff was thrown in a bin and all they ever showed was the bad stuff. When you only see the shade, but you don't see the light, it really paints the villain," Serena tells me. "That's what happened, and it kind of sucks."
Article continues below advertisement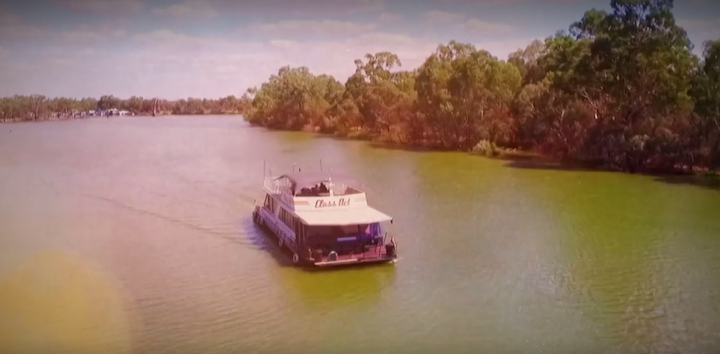 The houseboat incident was fake. 
According to Serena, the whole houseboat drama, where she calls Tristan to come back to the houseboat to fix the water, was completely fabricated by producers. "It just wasn't what happened," she says. As she tells it, "Everybody had had a shower, I actually was the last person to have a shower."
Article continues below advertisement
When she first stepped in, the water was a bit cold "for like a second, no big deal, it was nothing." Probably from the fact that seven people had showered before her on the boat, which dates back to the '70s, not because something was actually wrong with the pipes.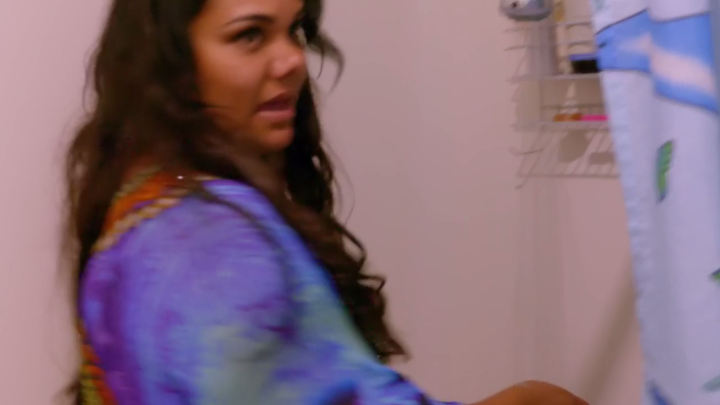 Article continues below advertisement
"But the producers heard me say that and latched on to that straight away because all they're doing the whole time is waiting around looking for drama, praying that something s***ty is going to happen. So they were like, 'Why don't you call Tristan and get him to come back to the boat?'" she recalls. "I was like, 'Dude, I'm not calling Tristan and telling him to come back to the boat.'"
"I'd been texting him as a friend and I knew that he was out with mates. He'd been drinking, he'd been partying. But they were like, 'just ring him, ring him.' It was one of those moments when I was like, 'dudes, I don't want to ring him, I don't want to hassle him.' I hate being told what to do, especially when it's against what I feel is right. But the producers were telling me to do it," so in the end, she conceded.
Article continues below advertisement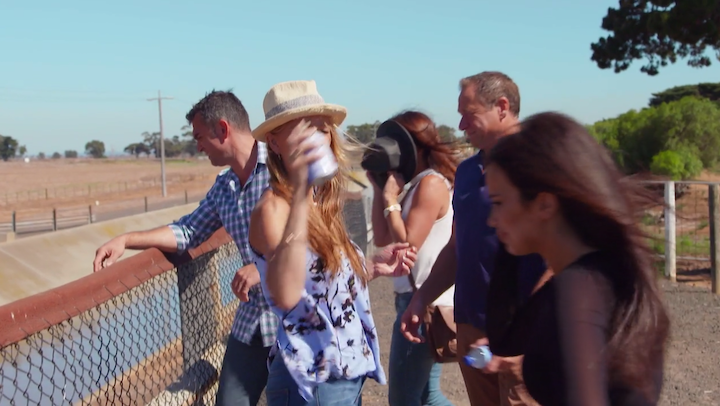 Most shockingly of all, the sewage plant they visited "as an activity" in Point Cook was fabricated for drama.
If you've been following this article so far, you probably have at least a basic idea of the structure of Instant Hotel. For a quick recap, five pairs of contestants judge each others' vacation rentals on four main criteria: 1) The House 2) Nearby Attractions 3) Value for Money and 4) The Quality of a Night's Sleep.
Article continues below advertisement
Since the house and price are fixed before the show, and the quality of a good night's sleep is something the hosts have little control over, a great importance is placed on the activities they send their guests on during the first day.
In some homestays, these outings can be as glamorous as jetskiing, and in others, it can be more humble, like a cooking class or local wine tasting. What they purport to be, in any case, are excursions planned by the hosts to give their guests a taste of the nearby attractions.
Article continues below advertisement
But what if I told you producers intentionally sabotaged these plans at times, in order to create more drama among contestants?
"We planned these amazing activities. We planned to go to this open-range safari zoo," Serena tells me, but the show "decided not to go there." "We'd also arranged for Bec and Tristan to go for a flight in a little plane from the war, because their grandad had been in the war and had flown a similar plane," but again, the show decided not to do that, either.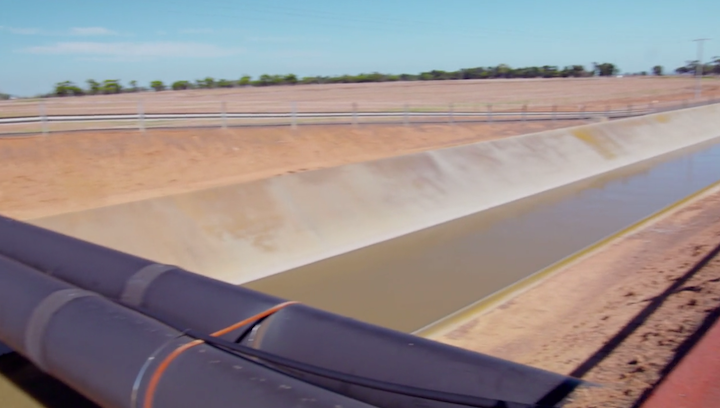 Article continues below advertisement
Instead, Instant Hotel chose to take the group in Point Cook "to this weird poo farm that was about 40 minutes away from our house. Even though we had the city 20 minutes away, St. Kilda, which is this iconic beach, like Venice Beach, 20 minutes away, they chose to take them, for TV, to this weird place, this sewage place that I literally didn't know existed on planet Earth."
Not just that, but "the activities weren't even in our suburb," Serena went on to say. "They weren't in the next suburb or even the next one, they were in the next suburb. It took them 35-40 minutes to get there, when the CBD, Melbourne was 20 minutes away." "It just made our area look like s**t, literally," she adds. By that point, Serena was ready to leave the episode. "Why are we in a competition when you just sabotaged us?" she says of the final moments of her episode. "I was crying, it was awful."