Meet Sam and James, the Unsuspecting Villains of Netflix's 'Instant Hotel'
If you're new to Netflix's Instant Hotel, all you really need to know about your new obsession is that it's essentially the Australian homestay version of TLC's Four Dresses. In each of the two rounds on Season 1, five teams of two compete against each other to see who has the best short-term rental, and each episode follows the four teams of contestants as they judge and rate the fifth's house. For such low stakes, the show is surprisingly addictive.
Article continues below advertisement
Probably the most satisfying part of the show is the close-quarters drama we experience when the contestants are forced to live in each other's spaces, judging and being judged by them in turn. Because the Australian show, which originally aired on Channel 7, did such a good job at casting Instant Hotel's contestants, each bingeable episode proves more delectable than the last.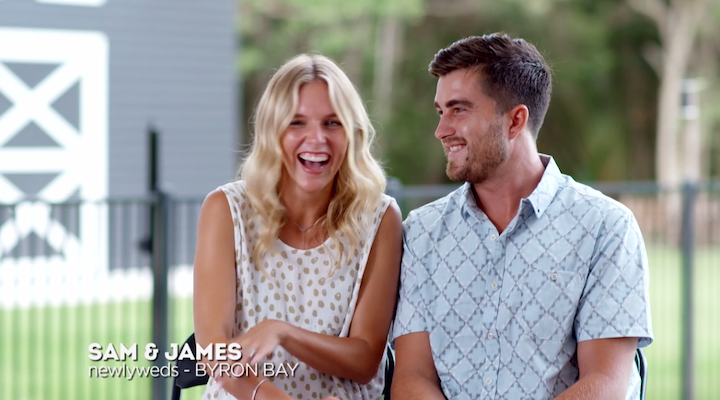 Article continues below advertisement
And even though fans were quick to pick their villainous faves in "fussy couple" Brent and Leroy or even snarky Babe and Bondi (is everyone forgetting insufferable Shay, or the fact that Serena got doxxed by haters for being so unbearably conceited?), I'm here to tell you the boring and straight-laced couple known as Sam and James were the real villains of our new favorite Aussie show.