George Santos's Sister Is in Legal Trouble After Allegedly Failing to Pay Years of Rent
George Santos has a sister who apparently owes something like $40,000 in rent to a landlord in Queens, in spite of receiving federal rental relief.
Even as the House of Representatives continues to struggle to name a Speaker of the House, plenty of attention is still focused on Representative-elect George Santos, who fabricated much of his personal experience on his way to Congress.
Article continues below advertisement
Now, some of the spotlight is turning toward Santos's sister Tiffany, who apparently owes a substantial sum in rent to a landlord in Queens. What do we know about her?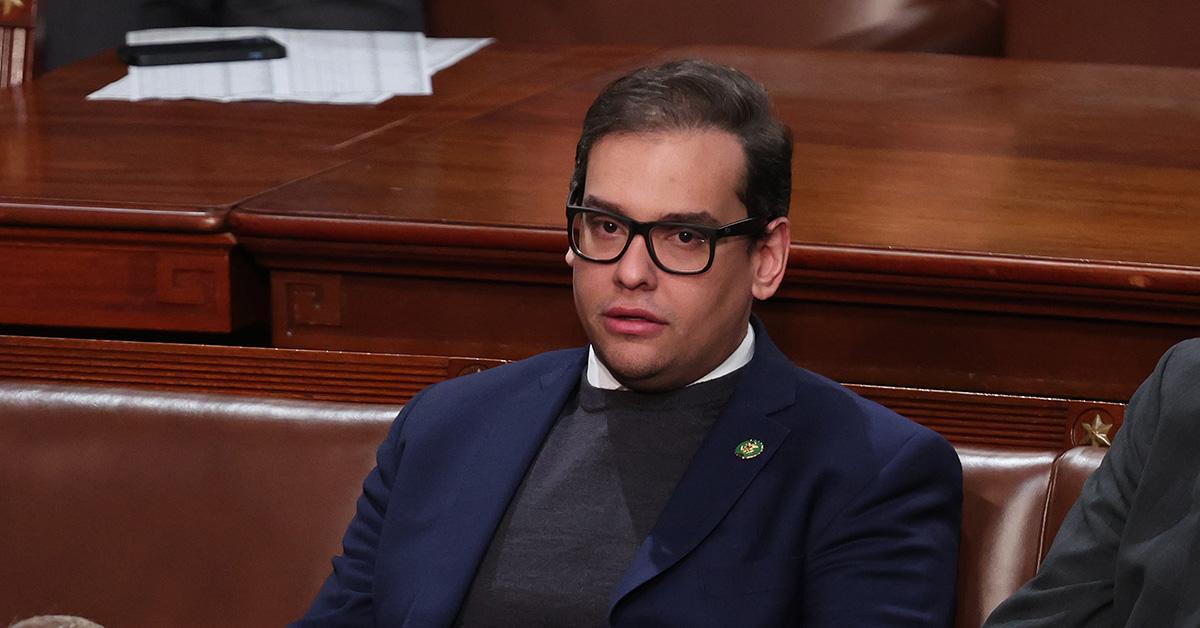 Article continues below advertisement
George Santos's sister supposedly owes $40,000 in rent.
According to reporting in The Daily Beast, Tiffany Santos is facing eviction from her Elmhurst apartment in Queens, N.Y. because she owes more than $40,000 in rent.
This news comes even as reporting suggests that Tiffany donated tens of thousands of dollars to her brother's campaign for Congress. Tiffany's lease was terminated in May of 2022, five months after New York City lifted its pandemic-era eviction moratorium.
Article continues below advertisement
According to a court filing, Tiffany and two others have been squatting in the apartment since their lease was terminated.
"Respondent failed to pay the arrears sought in this proceeding, even after ERAP payment," the court filing said. Tiffany apparently received roughly $30,000 in rental assistance from the federal government, but that money was not enough to pay off her debt.
Article continues below advertisement
Tiffany Santos was donating to her brother's campaign.
Even as she was failing to pay the rent that she owed on the apartment, Tiffany donated to her brother's campaign as well as to several others. She donated $5,000 to her brother in December of 2021 and made $16,000 in additional donations to other GOP candidates, including Michelle Bond, who lost a GOP primary and returned some of Tiffany's money because she donated above the legal amount.
According to reporting by The New York Post, Victor Alameida was once engaged to Tiffany and said that they had settled their debt with the landlord before leaving the building. Victor also said that he still lives in the building and that the building's managers accused him and Tiffany of doing things like pulling out the smoke detectors so that they could smoke in their apartment.
Article continues below advertisement
Who are George Santos's parents?
While Santos's sister has not come up much in his frequent lies about his history, his parents have been the subject of some of his most brazen untruths.
Santos claimed that his mother, Fatima Devolder, was "the first female executive at a major financial institution," and additionally claimed she had died as a result of 9/11.
Article continues below advertisement
Neither of these things was true. Devolder worked as a domestic worker, a cook, and a nurse, according to The Daily Beast, and she died on Dec. 23, 2016, more than 15 years after 9/11.
Less is known about Santos's father. Although he has claimed that his father is African American, there is no evidence of that.
Santos clearly believed he could tell these kinds of lies with impunity, and now he's been caught in a whole lot of them. His family has been caught up in all of this as well, and their own personal struggles have become subject to public scrutiny as a result of his actions.