Kevin McCarthy's Wife Focuses on Faith and Family Instead of Politics
Kevin McCarthy wants to be the next Speaker of the House. Many people want to learn more about his personal life and his wife in particular.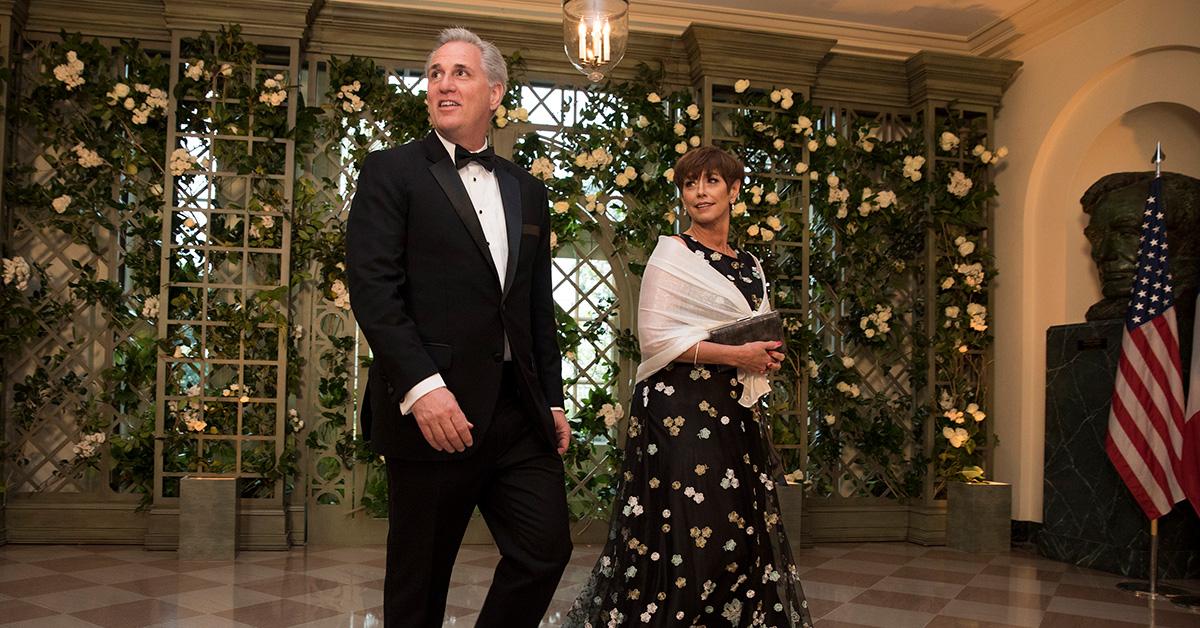 Few people have had a worse start to the new year than House Republic Leader Kevin McCarthy, who failed to be voted Speaker of the House on three different votes on Jan. 3.
Article continues below advertisement
While the future of House leadership remains uncertain, some political observers wanted to learn more about Kevin McCarthy's wife and family life, and whether it has shaped his politics at all. Keep reading for all the details.
Who is Kevin McCarthy's wife?
Kevin McCarthy has been married to his wife, Judy, for decades now. Like Kevin, Judy is a life-long resident of Bakersfield, Calif., and the two first met when they were both quite young.
"I actually liked one of his friends, but you know, Kevin's personality wins you over, and he doesn't give up," Judy once joked, explaining how they came to be together. The two were married in 1992, and they still live in the first house they bought together.
Article continues below advertisement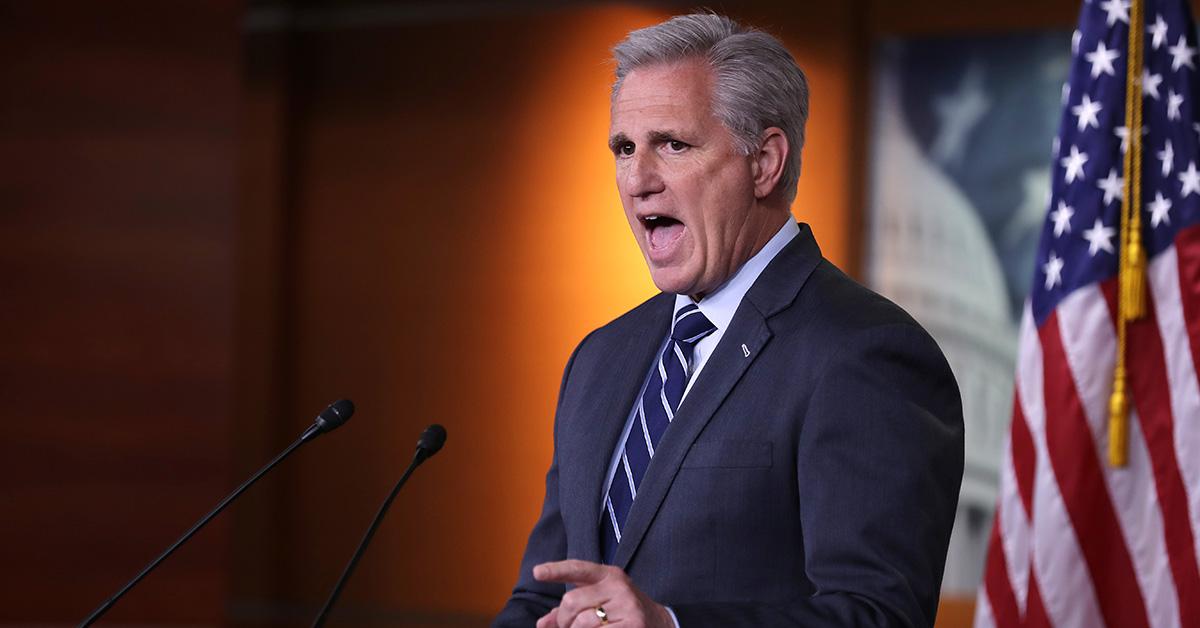 In a Bakersfield.com interview with Sally Thornberry, the wife of another House member, she explained that Judy was someone you could always count on. "Judy is the ultimate 'there you are' person, always looking for a way to support the people around her, and treats everyone with respect," Sally explained.
Judy grew up in a working-class family, and has tried to keep her family grounded as her husband's profile continued to rise.
Article continues below advertisement
"My dad is the perfect example of hard work. He worked for National Cement. I didn't grow up wealthy, but we have a very close family, and my foundation of faith came from my mother," Judy explained.
Judy has also worked as a trustee of the Ford's Theatre in Washington, D.C., and apparently has a passion for preserving the legacy of President Abraham Lincoln, who was assassinated there.
Do Kevin and Judy have any children?
Kevin and Judy have two children together, a daughter named Meghan and a son named Connor. Meghan has apparently struggled with Lyme disease, and Connor studied at Georgetown University and graduated in 2020.
In a post in February 2021, Kevin celebrated his son's marriage with a video on Instagram that he preemptively turned the comments off on to avoid political conversation.
Article continues below advertisement
Will Kevin McCarthy become Speaker of the House?
All of this interest in Kevin's family comes in part because many are wondering whether he will ultimately succeed in becoming the next Speaker of the House. In the three votes that were held on Jan. 3, he didn't gain any support from the small group of Republicans who oppose him taking over the role. At this point, it seems to be mostly a battle of wills and it's anyone's guess what will happen next.
House Republicans are in this position in part because they have such a slim majority. As a result, Kevin needs almost every member of his caucus to vote for him or he'll never be able to ascend to the speakership the way he has clearly aspired to for some time.