Georgia Hassarati of 'Too Hot to Handle' Says Justin Bieber Is Her "Ultimate Type"
Who is Georgia Hassarati of 'Too Hot to Handle'? The Australian cast member from Season 3 of the Netflix show says she loves Justin Bieber.
Let's be honest. Netflix has been giving fans some of the best reality shows. The dating show Too Hot to Handle brings together 10 singles who are all about hooking up to an island together where they think they can basically have all the sex they want. But then their host lays down the rules. No sex, no touching, and no self-gratification.
Article continues below advertisement
In Season 3 of Too Hot to Handle, we meet Australian cast member Georgia Hassarati. In her intro on the show, she says that she loves bad boys and even describes her type as a narcissist. "International guys just have the spice that I want," she says.
But who is Georgia outside of the show?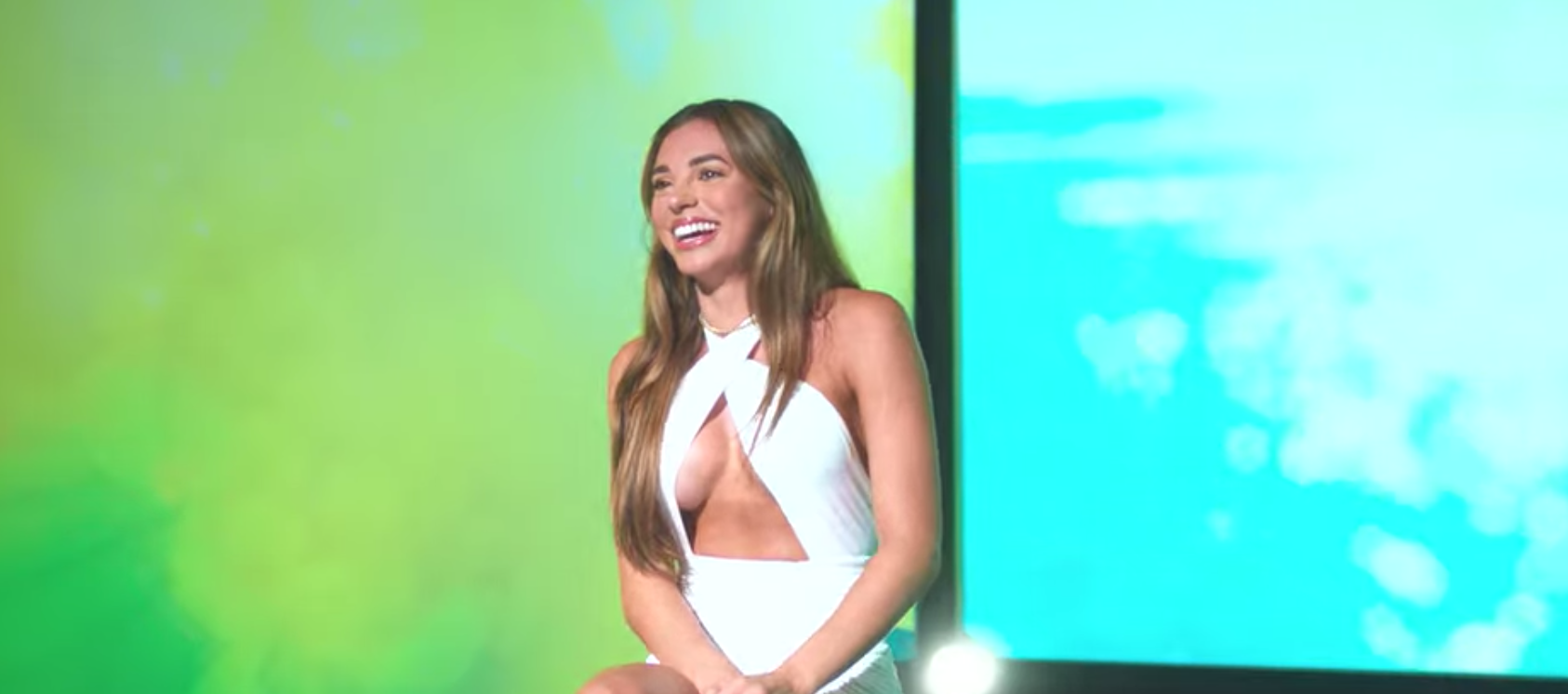 Article continues below advertisement
Who is Georgia Hassarati on 'Too Hot to Handle'?
Georgia is from Queensland, Australia. She said on Too Hot to Handle that at one point, she really did want to meet a guy she could "settle down with." But all that changed when it didn't work out for her. She doesn't get into what happened or why it didn't work out, but she said that she's gone "the other way" and now likes things to be more causal so she can keep her freedom.
It's possible that Georgia had a heartbreak she never really got over and now she's guarded. "I don't want to be tied down," she says on the show. "I can just do whatever I want. That's what I love."
Article continues below advertisement
When it comes to guys, Georgia says that her "ultimate type" is Justin Bieber. She's hoping that there's someone on this season who looks like him. Another member of Season 3's cast, Stevan Ditter, could be exactly what she's looking for.
Article continues below advertisement
What does Georgia Hassarati do for work?
According to one of her Instagram highlights, Georgia is studying to be a midwife. But she's also got some partnerships with brands on Instagram. And it seems like she has an interest in cooking as well. In another Instagram highlight, she has a cooking series called Cooking With G. Here, she takes her followers along with her in the kitchen as she demonstrates how to make different dishes.
In her latest posts, Georgia is making a "sexy" apple and rhubarb crumble. She keeps the process light-hearted and fun with dance breaks in between the steps. It definitely looks like a fun way to try something new.
You can watch all three seasons of Too Hot to Handle on Netflix now.