The 'Ghost Hunters' Visit the Athenaeum — Is It Haunted? (EXCLUSIVE)
Was the Athenaeum, a long-time cultural center in Indianapolis actually haunted? The 'Ghost Hunters' investigation yielded surprising results.
Mustafa Gatollari is the paranormal historian and site analyst on the Ghost Hunters reboot, and he will be blogging about the show's paranormal investigations each week exclusively for Distractify! Follow Mustafa on Instagram at @mgatollari.
Article continues below advertisement
Like every other one of my Ghost Hunters blogs, I've got to say that all of my opinions, comments, observations, testimonials, etc. are purely my own and do not reflect the other members of my team, Pilgrim Studios, or the A&E network.
All right, now that we've got that out of the way, I want to apologize for the show being on a two-week hiatus! I know a lot of fans were confused and upset about that, but I promise you that this new case more than makes up for it: the Athenaeum in Indianapolis.
Article continues below advertisement
Originally known as Das Deutsche Haus, the Athenaeum has a ridiculously rich history in Indiana. Opened in 1893, the center was constructed to give German immigrants a home away from home and provided a laundry list of services. Top of the line gymnastics classes were offered here for the turnverein.
There were plays, dinners, dances held throughout the week, and community services to help new families get on their feet and become more acclimated with the area.
Article continues below advertisement
Ultimately, the name was changed to The Athenaeum after anti-German sentiment began growing in the US at the onset of World War I. The new name stuck, but today the building is referred to by both names, and there's even Das Deutsche Haus signage up to give props to the building's OG moniker.
While I could go on and on about the history of Das Deutsche Haus and everything that went on in here, there is one much-studied tragedy that had almost everything to do with this investigation.
Why do people think the Athenaeum is haunted?
The majority of the claims seem to stem from the building's theater: shadow figures and noises were spotted here. There was also a very strange experience an employee of the Athenaeum had early one morning before teaching an exercise class in the gym: he saw a woman in a white gown levitating. Then there was "Grandma's Attic," which instilled those who spent some time in there with negative feelings.
Article continues below advertisement
There was also a stationary exercise bike that had an electronic malfunction and when the screen turned back on, it read "Los" which is the German word for "Go."
Now the workout bike telling someone to "Go!" could just be a language setting error, so we didn't put too much credence in that claim. Plus it didn't really tie into much of the other ones. We also couldn't find any evidence of any paranormal activity in the gym area either, which is where the above-mentioned worker saw the woman floating in the white robe.
Article continues below advertisement
Here's where it gets strange.
The biggest piece of history that has to do with the Athenaeum is that of Health Sciences teacher, Dr. Knabe. She was found brutally murdered just a few blocks away from the building where she taught students sex ed and we heard murmurs that the "shadow" figure in the building could very well be the late doctor.
Article continues below advertisement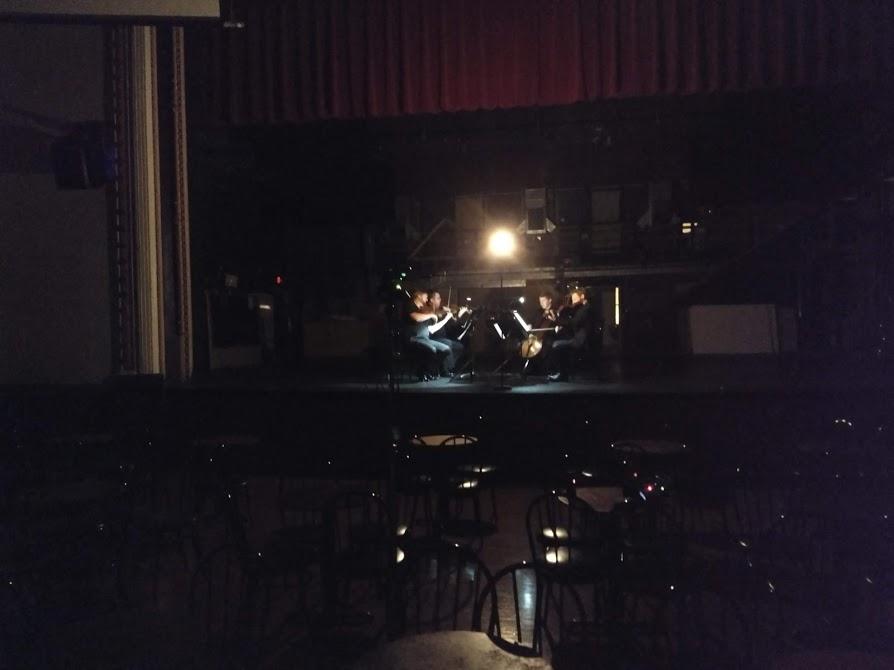 But if there's one thing we, as investigators know is that personal bias can play a huge part in people trying to "force" a narrative on a location, and we didn't want to do that.
So we didn't bring up the doctor's name at all in our investigations, at Grant's suggestion, and if she was there, we'd allow her to speak for herself. Throughout our runs of the building, we didn't come across much, and Brandon and I believed that we found a logical explanation for the "oppressive" feelings in the attic.
Article continues below advertisement
There were high levels of infrasound, not to mention the fact that the way the attic was constructed caused a bit of a funhouse effect. It was also very, very hot — and that was at night.
All of those factors, during the day, could make for a very uncomfortable experience for anyone who was hanging around in that attic.
But then, Brandon and I started getting hits on our data logger, and it certainly felt like there was someone in the attic with us. So we began a session. We asked a gamut of control questions, and all of them seemed to confirm that there was indeed someone there: a female teacher, by the name of Dr. Knabe.
So I contacted two local authors, who helped publish an excellent book about the doctor's life, and they gave me the rundown on the kind of woman Dr. Helene Knabe was.
Article continues below advertisement
Who was Dr. Helene Knabe?
A female German immigrant who not only became fluent in English in a matter of a few years, but also earned her P.H.D. Dr. Knabe was such a skilled researcher and educator that she was more in-demand from employers than her male counterparts.
Article continues below advertisement
She was a beloved member of her community, and rumor had it that she was involved in a relationship with a local doctor and medical counterpart, William B. Craig. Dr. Craig was a person of interest in the investigation, but he wasn't convicted. Most probably due to the efforts of undertaker Alonzo Ragsdale.
Alonzo had concealed and possibly tampered with not only Dr. Knabe's body, but some of the evidence surrounding her death. He was ultimately indicted, along with Dr. Craig but justice for Dr. Knabe didn't come easy, and the mystery surrounding her death, till this day, still remains unsolved.
Alonzo's shady dealings only came to light after her murder, which was at first ruled a suicide.
Article continues below advertisement
A group of fellow female doctors dipped into their own pockets to hire a private investigator, Detective Harry Webster, who worked for two years, and eventually used his own money, to bring the two men to justice.
Does this mean that Dr. Knabe's ghost is in the Athenaeum?
Well, after Grant came up with the great idea to hire a four-string quartet to play some classic songs of the era and see if we could bring out the shadow figure that's been oft-spotted in the auditorium, Brandon and I were sent in to investigate.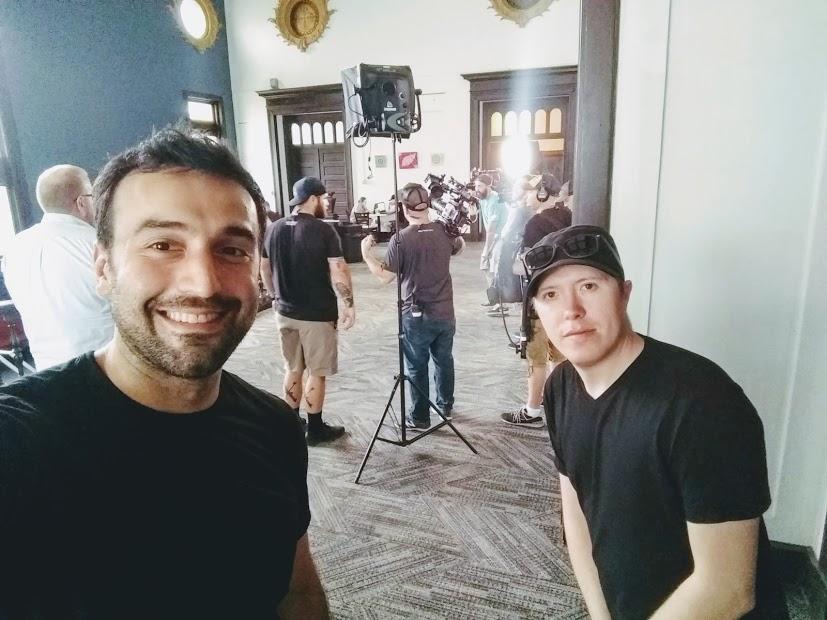 Article continues below advertisement
After following after the shadow figure Grant and I spotted, I was on high alert and was interested to know if it was Dr. Knabe or not. After the investigation Brandon and I conducted, whatever was setting off that data logger seemed deeply associated with, or strongly suggested it was, Dr. Knabe.
Which makes sense: one of her favorite places to visit, in life, was the Athenaeum. She'd walk to and from there nearly every day. The people of that community, when she died, sought justice for her. Of course she'd want to re-visit there in death. It does't hurt that we threw a badass private concert for her, either.
What's really interesting about the Athenaeum is that Brandon and I also made some really interesting finds regarding pressure changes whenever there's an entity present. It's something definitely worth looking into further and we're noticing that it's becoming a trend with some of our more recent investigations, which we can't wait to share with everyone!
Watch Ghost Hunters Wednesdays at 9 p.m. EST on A&E.