Ghost Hunters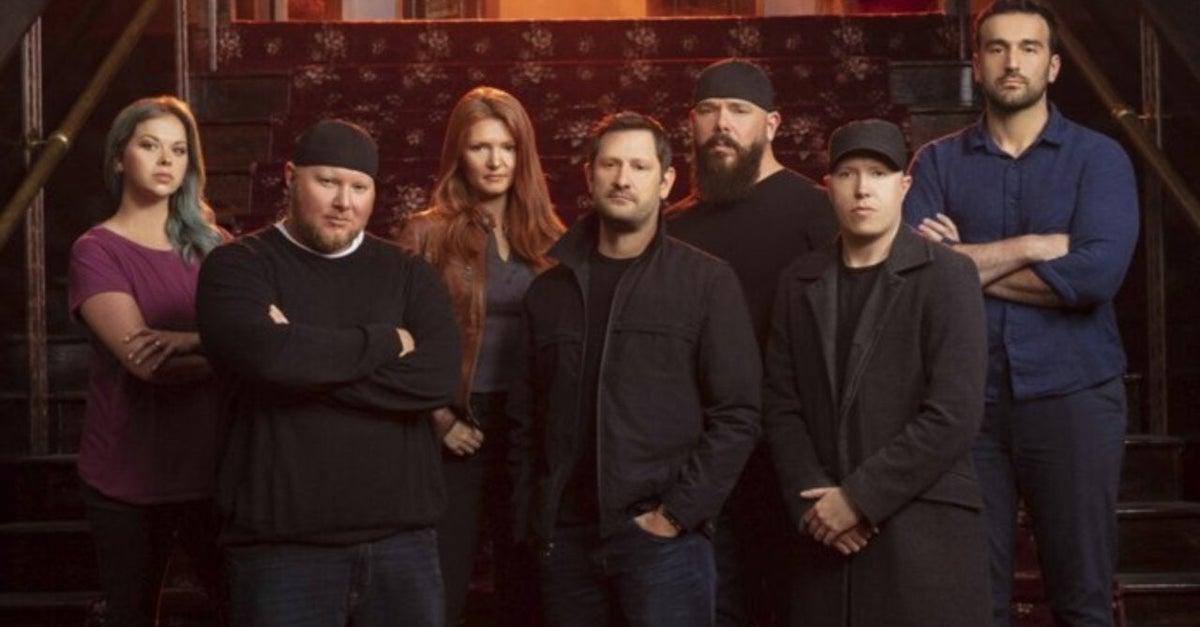 Originally airing on Syfy from 2004 to 2016, Ghost Hunters is back in 2019 with a new network and a mostly new cast. Grant Wilson is back, and although he's without his former paranormal investigation partner Jason Hawes, he's assembled a new team of investigators with Kristen Luman, who appeared as a guest in a few episodes of the original Ghost Hunters.
As of the current Season 12, the full team includes:
Grant Wilson, lead investigator. Grant is also a producer on the series. He is a founder of TAPS, The Atlantic Paranormal Society, in Warwick, Rhode Island along with Jason Hawes, who continues their work to this day.
Kristen Luman, co-lead investigator. Kristen is a practicing hypnotherapist with a background in parapsychology.
Daryl Marston, co-lead investigator. He also hosts a podcast called The American Ghost Hunter Show.
Mustafa Gatollari, the team's research historian who is also a viral news journalist... at Distractify!
Brandon Alvis, tech manager and investigator, founded the American Paranormal Research Association and considers himself a natural skeptic interested in evidence-based investigations
Brian Murray and Richel Stratton are also investigators on the team who, prior to joining Grant's team, worked together with their Illinois-based team, Riverbend Paranormal.
Why is Jason Hawes not on the Ghost Hunters reboot?
Grant Wilson took a big step back from Ghost Hunters in 2012 to spend more time with his family, and TAPS went on without him on Ghost Hunters for several seasons. TAPS co-founder Jason Hawes continues to work with that team to this day. In fact, they will soon bring their own paranormal investigation series, Ghost Nation, to the Travel Channel in October.
"The trio formerly of Ghost Hunters (Jason Hawes, Steve Gonsalves, and Dave Tango) return to television by popular demand for all-new explorations of the other side," reads a statement about the new series. "[The team] will attempt to uncover paranormal evidence like never before, while also debunking false claims."
Most Recent