'Ghost Hunters' Found Some Legitimately Spooky Stuff at Landoll's Mohican Castle (EXCLUSIVE)
Landoll's Mohican Castle was a tall order for the 'Ghost Hunters' team to tackle, with a rich history and bevy of claims, they had their work cut out for them.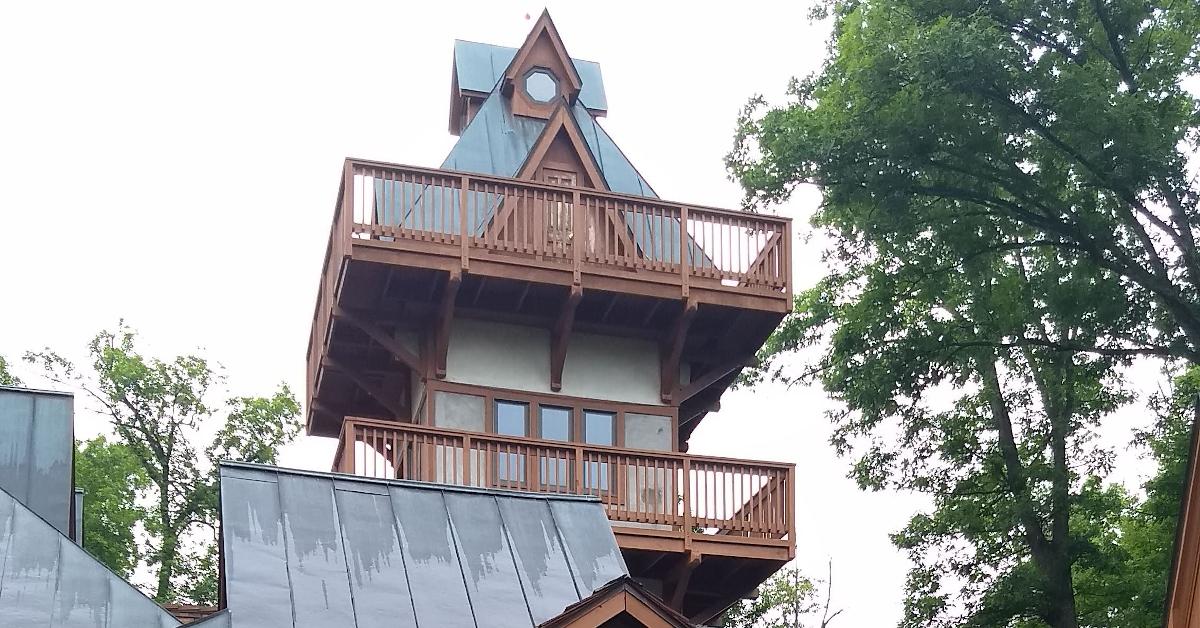 Mustafa Gatollari is the paranormal historian and site analyst on the Ghost Hunters reboot, and he will be blogging about the show's paranormal investigations each week exclusively for Distractify! Follow Mustafa on Instagram at @mgatollari.
Article continues below advertisement
If you've been reading my other entries about Ghost Hunters investigations then you know the deal by now: everything written here doesn't necessarily reflect the thoughts, musings, or opinions of the rest of my team or Pilgrim Studios and A&E TV.
All right: Landoll's Mohican Castle. This Ohio retreat presented a unique challenge to me namely because I kept calling it Lando's — I can't help it, I'm a huge Billy Dee Williams fan, what can I say?
But, as the team's researcher, this place was a dream come true because the property had a rich history that dates back to Native Americans, who owned and occupied the land.
Soon after, it was taken over by European immigrants, and in the case of the Landoll's estate and its surrounding areas, the Heyde family who were French-Germans and devout practitioners of the Lutheran Church. That's where things start to get really spooky.
Article continues below advertisement
And I don't mean spooky just because I read The Hunchback of Notre Dame as a kid and was always freaked out by that priest who sang the "Hellfire" song in the Disney movie, but because actual fire played a huge role at Landoll's.
Back in the day, a church was built on the property and just outside of it was a small graveyard for the inhabitants of the land that lived, worked, and thrived under founder John George Heyde's guidance.
Article continues below advertisement
After there was some dissension in the local church, lines were drawn, and some constituents were ousted. They were not only kicked off the property but some of their relatives, who were buried in the graveyard, had their bodies exhumed and relocated to another burial site close by.
Now this was in the 1850s, so it isn't like there were paved roads and automobile hearses you could just load the bodies with and be on your gloomy way.
The church on the Landoll's property burned to the ground. 
The property also has hills and woods that required a lot more work to navigate back then. Exhuming all of those bodies was no easy task, and having to deal with the emotional stress of cutting ties with your church and having to put your departed loved ones' bodies in a new plot of land only made things much worse.
Article continues below advertisement
Shortly after the bodies were exhumed and relocated, the church on the Landoll's property in Loudonville, Ohio burned to the ground.
We even saw remnants of it in our tour of the grounds and it was located not too far from the cemetery. Our biggest question about the church burning to the ground was whether or not there was foul play involved.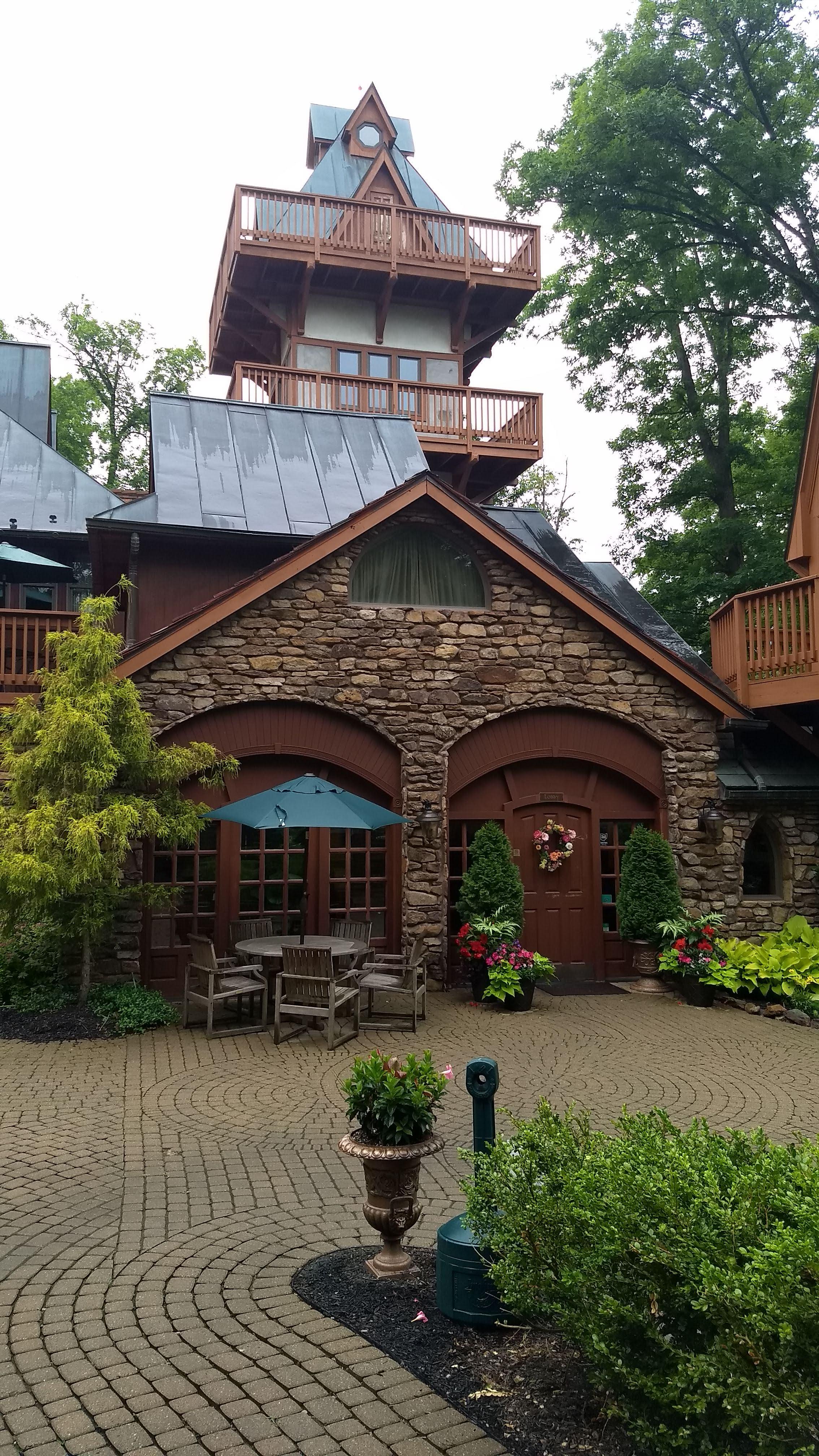 Article continues below advertisement
Is the voice of the little girl that of Samantha Carnagey? 
More interestingly, however, is the proximity of the church and one of the property's biggest claims: the voice of a little girl. Checking the cemetery, we found one person who checks out: little Samantha Carnagey who, coincidentally, died on the same day as our first day of filming.
Visitors to Landoll's claimed to have seen a little girl in a blue dress playing in the graveyard (in the dead of winter) while other guests — usually young women, teenage girls, or children — heard the sound of a little girl laughing or talking in the pool area, which is very close to where the old church stood.
In addition to the EVP of a young girl's voice that Brandon and I picked up in the cemetery, we also were getting tons of activity on our data logger in the pool hut area. Then there was the Heyde cabin, which was down the road from the main building/hotel area at Landoll's where Brandon and I captured another EVP of a young girl's voice. Daryl, who stayed the night in the cabin, heard a little girl say "hello", and his reaction was priceless.
Article continues below advertisement
Is Landoll's Mohican Castle haunted?
At the end of the day, as cool as it was to capture all of this evidence of paranormal activity, our primary goal was to help the owners of Landoll's, and what we found was that there was a history of fire on this location.
Why was the fire alarm constantly going off, even though there wasn't any malfunction? Who turned the fireplace on in that room?
Article continues below advertisement
The reason why Brandon and I were getting so freaked out about the fireplace is that we thoroughly sweep the locations before we go in to investigate. We all have fireplaces in our own rooms — we stayed at Landoll's — and none of them turned on "by accident". In fact, that's really dangerous.
So while there may be a little girl at Landoll's who met an untimely demise over a century and some change ago, it's troubling that there's a potential issue with fire on a premises that's made almost entirely out of wood.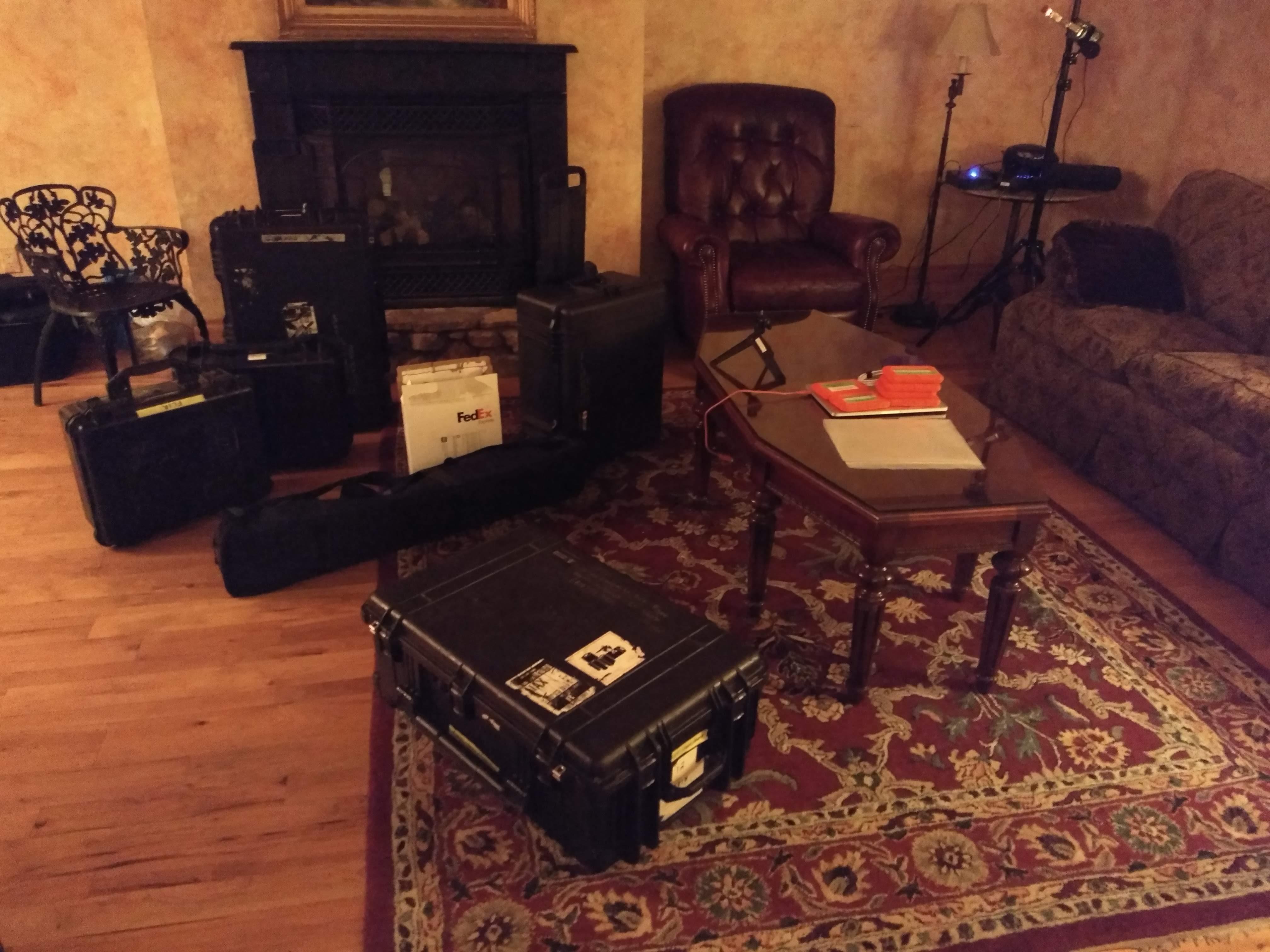 This is a location I would love to revisit because, while we provided some answers and confirmed that yes, there's paranormal activity going on at Landoll's, we're not entirely sure just what it means.
It's something I'm still scratching my head over and I really wish we could've spent more time there.
Watch Ghost Hunters Wednesdays at 9 p.m. EST on A&E.