"Ghost In The Machine" by SZA: The Meaning Behind the Song Broken Down
"Ghost In The Machine" is SZA's collaboration with Phoebe Bridgers on her "SOS" album. Let's break down the lyrics to get at the meaning behind the track.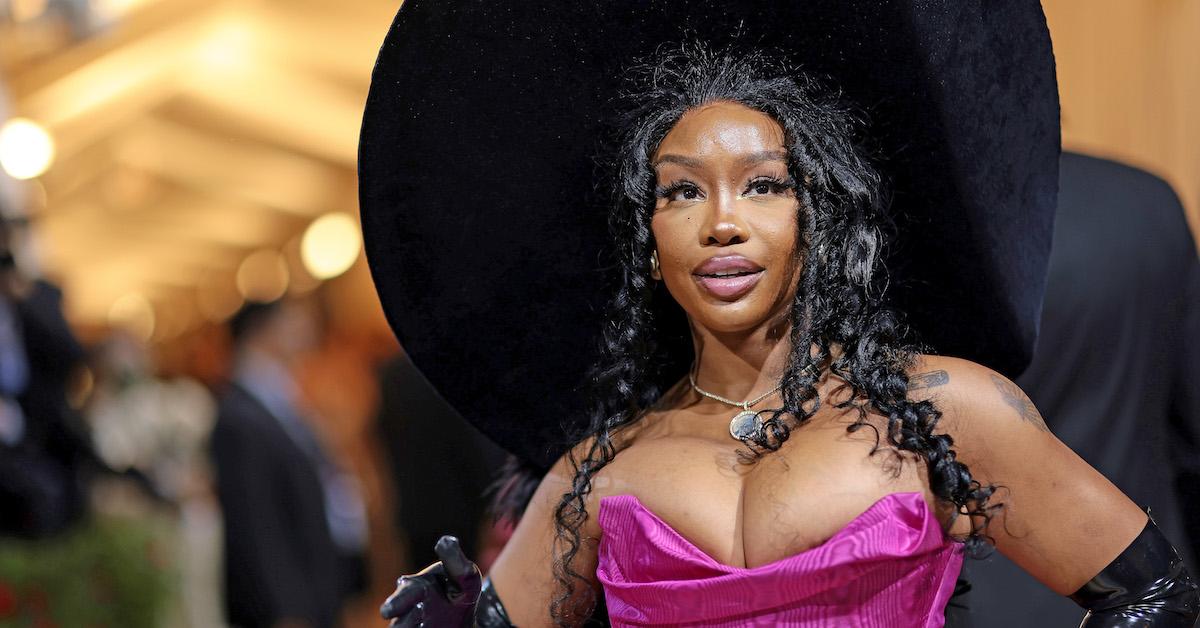 Everyone is talking about SZA's album "SOS," released on December 9, 2022 — and more specifically, her collaboration with Phoebe Bridgers, "Ghost In The Machine." While the song is obviously open for interpretation by fans, many have already started breaking down the lyrics to understand what SZA and Phoebe are driving at in the haunting tune.
Article continues below advertisement
In "Ghost In The Machine" by SZA, meaning and sound collide.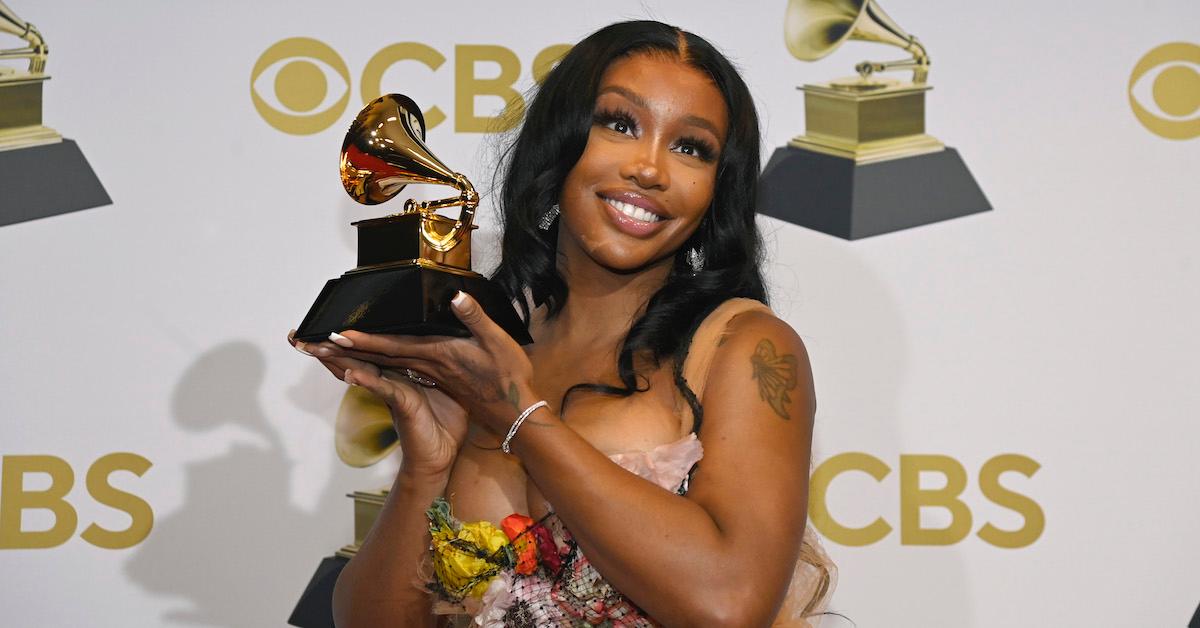 SZA pumped fans up about her collaboration with Phoebe on the track "Ghost In The Machine" while talking with Hot 97. She specifically referenced the very unique sound of the track, saying, "It's gonna sound how people think it's gonna sound. It's super alternative and strange." Also, per NME, she talked about working with the songwriter, enthusing, "I'm grateful Phoebe showed up for me [on this collaboration]. I didn't think she'd come to the studio in person, which she did, which was crazy and we laughed and she's hilarious."
Article continues below advertisement
Predictably, fans instantly freaked out on social media about the duo creating the song, which according to The New York Times, utilizes mostly computerized tones.
Article continues below advertisement
The sound is significant because it leans into the title of the track. The computerized feel of the song is the machine, but so too are the artists themselves, if you listen to the lyrics. For example, per AZ Lyrics, the refrain goes like this: "I need humanity / You're like humanity, drownin' in vanity / Cravin' humanity / You're like humanity, I need humanity."
As Billboard notes, SZA has talked about how working hard in the music industry makes her feel less human. "I could literally burst into tears and run through this wall at any moment. I am effectively falling apart," she said, adding that working at such a "high level," "isn't meant for a person; it's meant for a machine."
Article continues below advertisement
As Elite Daily points out, SZA and her co-collaborator do indeed operate like machines in their careers, but the toll on their humanity is real. Consider the name of the album, too. It seems as though SZA is crying out for help, especially given her lyrics, "Everything disgustin'," and "Can you distract me from all the disaster?"
Moises Mendez of Time backs up that notion by saying that he "interpreted 'SOS' as SZA coming to the realization that she is scared of herself and sending out a distress signal to anyone who will listen."
Article continues below advertisement
Phoebe is also adrift in the sea of despair too, seemingly, and on this track, sings about "Waiting to feel clean," with her verse also suggesting she's lonely and feels taken advantage of by friends and colleagues. Go ahead and take a listen to "Ghost In The Machine," and see what you think.
Article continues below advertisement
Meanwhile, Phoebe Bridgers is the artist of the moment to be sure.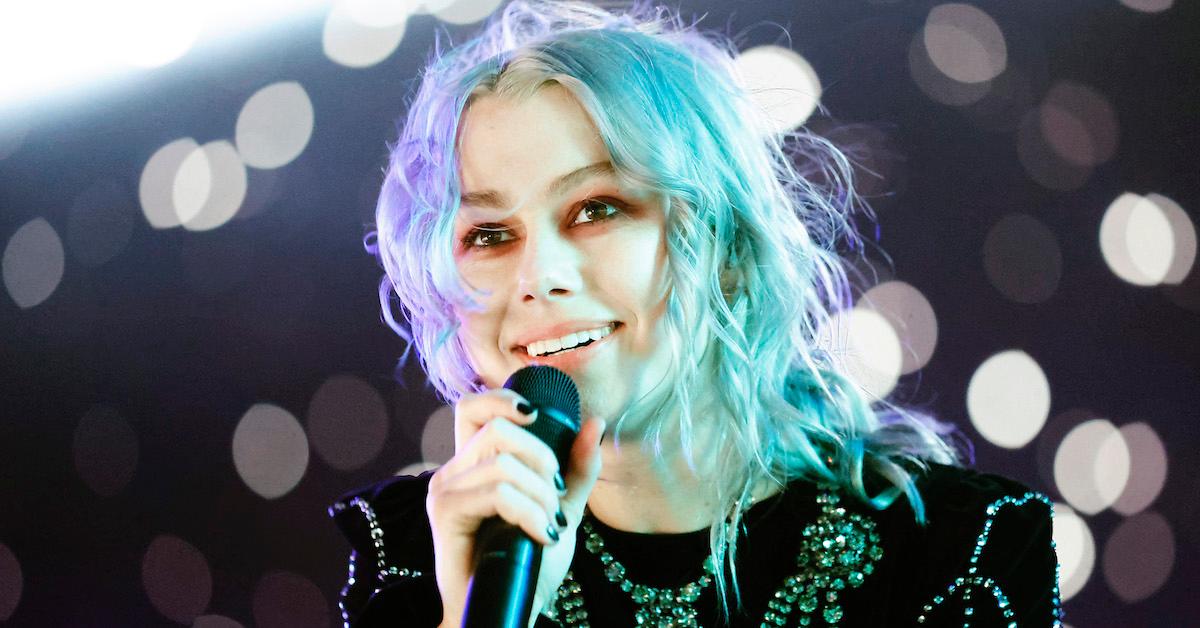 Phoebe is beloved by critics and fans alike, according to Parade, and her fans have even named themselves "Pharbz." The four-time Grammy nominated singer and songwriter grew up in Los Angeles per the Los Angeles Times, and in a short span of time has mounted a triumphant music career that seemingly everyone is talking about.
She even includes Taylor Swift as a huge admirer. The mega-star explained to the Times in an email about Phoebe's talent, "I think that the specificity of Phoebe's lyrics, and the vulnerability she expresses in her voice when she delivers them is what makes her music so deeply impactful and moving for me as a fan."
Meanwhile, the co-collaborator on "Ghost In The Machine" isn't afraid to put herself out there personally as well, having been inspiringly outspoken about suffering abuse at the hands of her former boyfriend Ryan Adams, and having had an abortion.