Gigi Hadid Replaced Chrissy Teigen as the Celebrity Narrator for Paxton Hall-Yoshida in 'Never Have I Ever'
Supermodel and reality TV alum Gigi Hadid added a voiceover role to her resume when she became the narrator for Paxton Hall-Yoshida on 'Never Have I Ever.'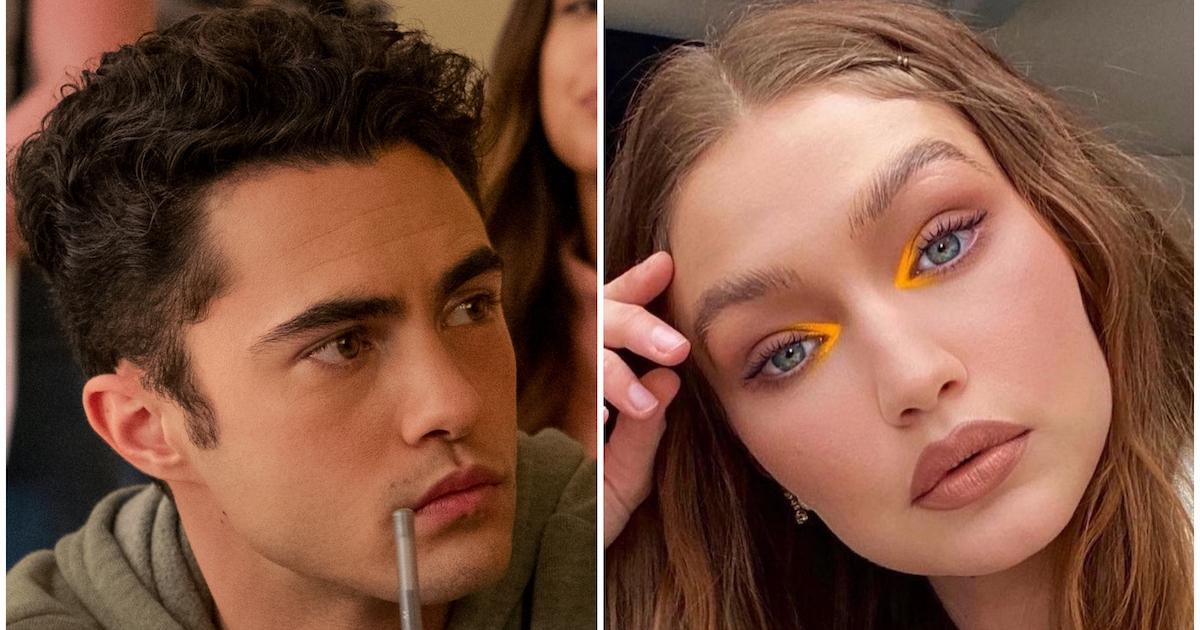 Minor SPOILERS are ahead for Season 2 of Never Have I Ever.
Since Season 1 debuted in 2020, the Netflix coming-of-age comedy Never Have I Ever has been celebrated by critics and fans alike for featuring representation and for highlighting honest storylines.
The series centers around Devi (Maitreyi Ramakrishnan), a student at Sherman Oaks High School, who ultimately ends up in a love triangle with her crush, Paxton Hall-Yoshida (Darren Barnet) and her enemy, Ben Gross (Jaren Lewison).
Article continues below advertisement
The show stands apart from others because the three characters in the aforementioned love triangle have had their inner thoughts narrated by celebrities.
While Devi's idol, tennis star John McEnroe, has been the voice for her inner monologue, SNL alum and Brooklyn 99 actor Andy Samberg narrated a Season 1 episode that fully centered around Ben.
In the second season, viewers were pleasantly surprised to hear supermodel Gigi Hadid as the celebrity narrator for Paxton Hall-Yoshida.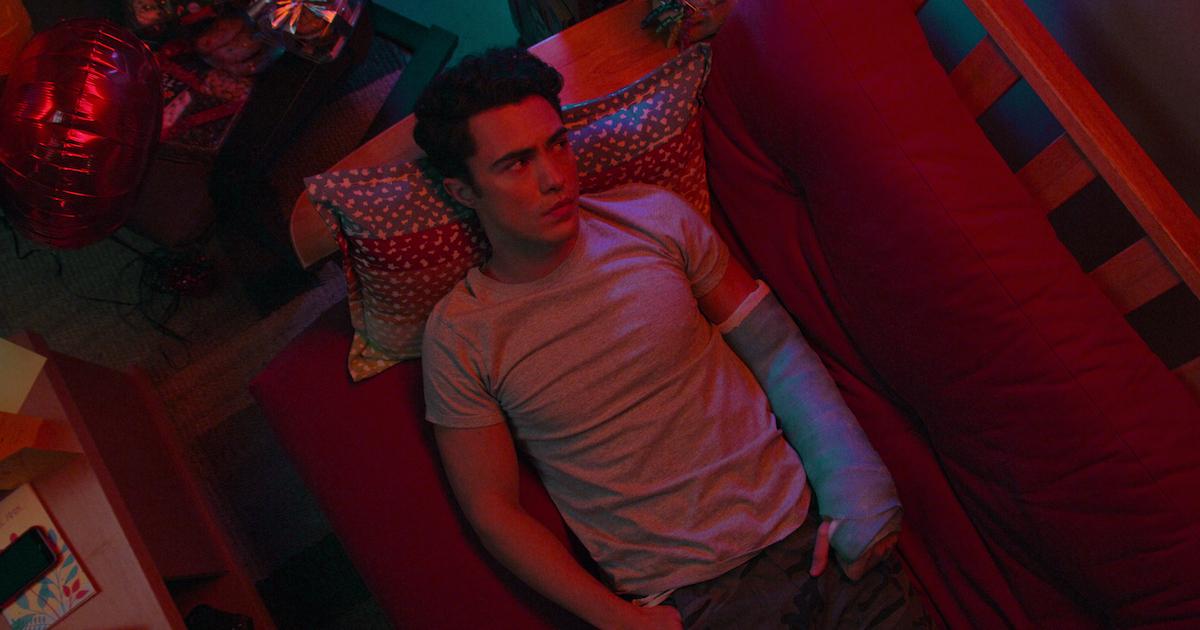 Article continues below advertisement
Gigi Hadid has a voiceover role in the 'Never Have I Ever' episode that's all about Paxton Hall-Yoshida.
The model is the celebrity narrator for the third episode of Season 2, "... opened a textbook," which is all about Paxton. The episode begins after the heartthrob has broken his arm in a car accident — and once he's made his relationship with Devi official.
"This is Paxton Hall-Yoshida. He's a 16-year-old boy from Sherman Oaks, California," Gigi says while Paxton is getting ready for school. "And I am model, designer, activist, and a former 16-year-old from California, Gigi Hadid. You may be asking yourself, 'Why is Old Gigers taking time out of her busy skedge to narrate the story of a 16-year-old boy?' Believe it or not, I relate to this kid."
She then shares why she connects to the teen.
Article continues below advertisement
"We're both constantly underestimated because people only see us as sex symbols. When scientists declare your face to be perfectly symmetrical, that's all everyone thinks you have to offer the world," the 26-year-old adds as Paxton drunks a water while shirtless. "But, we've got brains, too, and feelings — and Paxton dude, put a shirt on! I'm trying to make a point here! Anyway, we have so much more going on inside. At least that's true for me. We'll see what happens with Paxton."
Article continues below advertisement
As the episode continues, Paxton struggles with his new relationship and with his future in swimming.
Though Gigi explains in the episode why she relates to Paxton, the mom of one wasn't actually the first star hired for the part.
Chrissy Teigen was initially supposed to be the narrator for Paxton Hall-Yoshida.
Cravings author Chrissy Teigen was going to do the voiceover work for Paxton on Season 2 of Never Have I Ever. She left the role in June 2021 after the controversy surrounding her past tweets and direct messages to Courtney Stodden.
Though a Netflix spokesperson confirmed at the time that Chrissy's part would be recast, Gigi's participation wasn't revealed until the second season came out.
The first two seasons of Never Have I Ever are available to stream on Netflix now.