Goldie Hawn and Kurt Russell Met All the Way Back in the '60s
Goldie Hawn and Kurt Russell initially met on the set of a Disney movie in the '60s. Here's everything you need to know about their relationship timeline.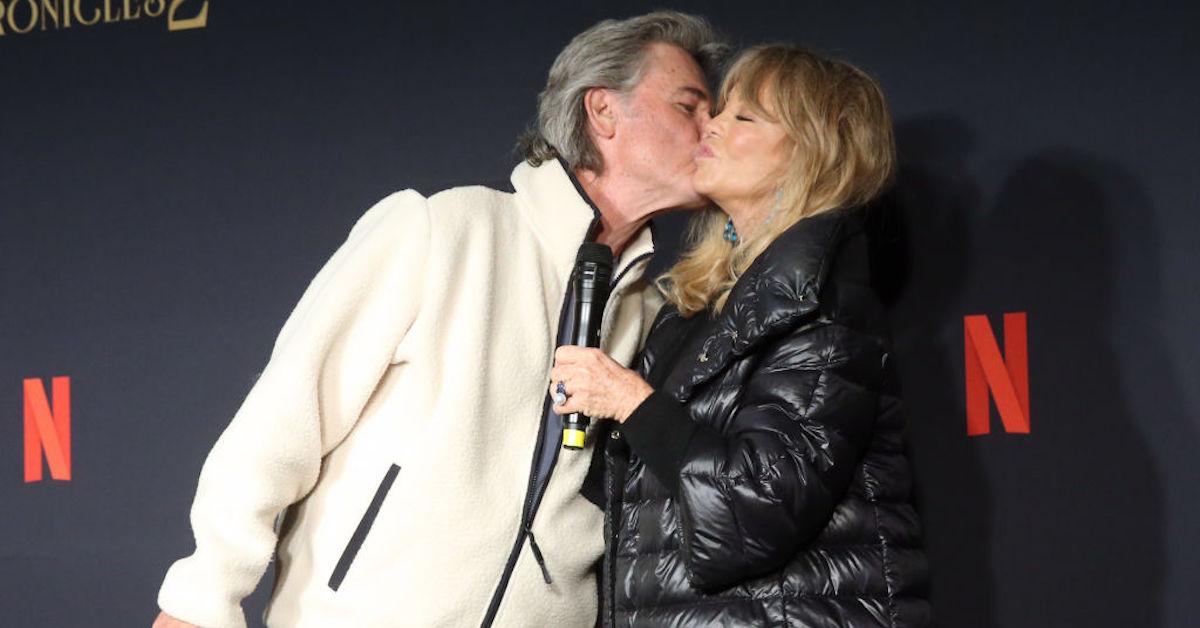 For the most part, celebrities aren't known for their enduring relationships. Time and time again, we've watched our favorite A-list couple crumble, leaving us to take sides in the breakup.
Article continues below advertisement
But not all Hollywood couples are doomed in the dating department. Take Goldie Hawn and Kurt Russell. Not only have the two been together for over three decades, but the doting duo are literally #relationshipgoals and consistently prove that a Hollywood couple can make love work. Here's a look back at Goldie and Kurt's enduring romance.
Article continues below advertisement
Here's a look inside Goldie Hawn and Kurt Russell's relationship timeline.
Goldie and Kurt first met in 1966 on the set of the Disney movie The One and Only, Genuine, Original Family Band, although their romantic relationship wouldn't start for another decade. However, they did make an impression on one another. People reports that Goldie, who was 21 at the time of filming, told BBC Radio 4 that she thought 16-year-old Kurt "was adorable, but much too young."
But the groundwork had been laid and years later, when the two met again in 1983 on the set of Swing Shift, Kurt, who hadn't seen Goldie in years, blurted out, "Man, you've got a great figure." That could've gone horribly wrong, he admitted to Conan O'Brian in 2017, but Goldie said thank you — and one night after filming, they went out on their first date.
Article continues below advertisement
In 1986, Goldie and Kurt had their first child together, son Wyatt. The two already had children from previous marriages. Goldie had Kate Hudson and Oliver Hudson from her second marriage to musician Bill Hudson, and Kurt had a son, Boston Russell, from his first marriage to actress and singer Susan Hubley. Today, the two are also grandparents to seven grandchildren and the entire family is incredibly close.
Article continues below advertisement
Over the years, Goldie and Kurt have worked together on several projects. After 1983's Swing Shift, the couple starred in 1987's iconic comedy, Overboard. More recently, they also starred together in Netflix's 2020 Christmas movie, The Christmas Chronicles 2.
One thing you may be surprised to learn about Goldie and Kurt is that despite being together for so long, they never got married. In fact, they openly credit the fact that they never tied the knot as one of the reasons for their strong relationship.
According to People, Goldie said that there was a psychological component to the freedom they felt from not being married. Being together is more of an active decision, she explained, saying, "I chose to stay, and Kurt chose to stay."
And who needs a ring when you have stars together on the Hollywood Walk of Fame? In May 2017, the famous couple received side-by-side stars on the famous street. Goldie told People that even after all these years, Kurt still surprised her with the most moving remarks of the day: "The last thing he said was, 'I'll always cherish you.' I didn't expect him to say those things. I had no idea he was going to be so beautiful."