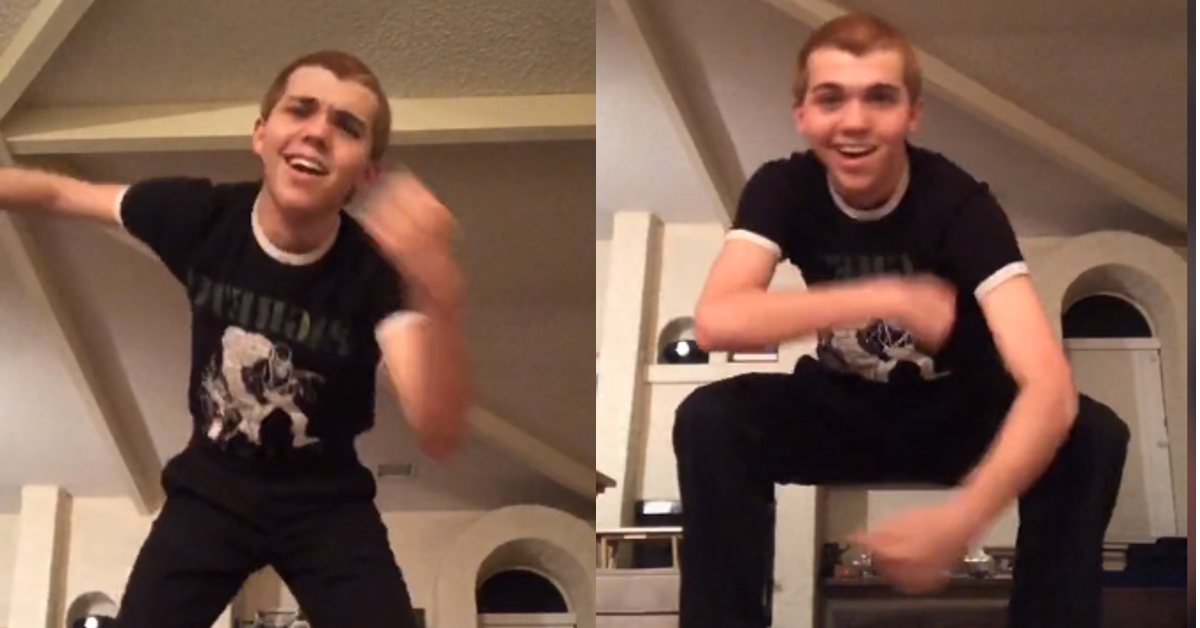 Goopie Looks Like a '30s Mickey Mouse Cartoon While Doing His Signature Dance
Some of the most-followed accounts on TikTok all feature some crazy dance numbers. Just ask the platform's most-followed user Charli D'Amelio.
It seems like every few weeks there's a new dance craze that everyone and their mother begins fawning over and emulating. Right now, that distinction belongs to Goopie, who managed to pull off a little jig that's entranced tons of folks.
Article continues below advertisement
Goopie's dance combines some difficult moves with slick editing to create a hypnotizing TikTok.
@Goopie can be seen bopping to Kolors by Monte Booker in the video, and he's gesticulating like an old-timey cartoon character in the clip. Seriously, it looks like his moves manage to defy physics somehow.
Although the video's clearly sped up (there's no way any human can be that precise and that quick simultaneously), folks are still entranced with Goopie's moves.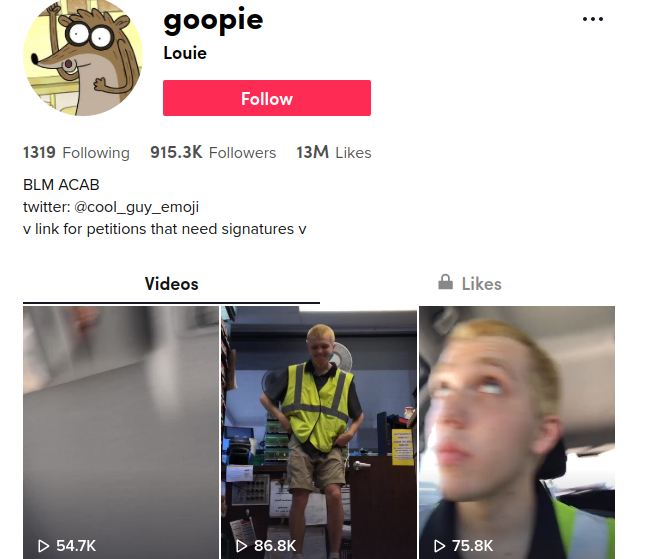 Article continues below advertisement
He'll often perform the now-famous dance in supermarkets, where it looks like he works judging from his other videos. Many of his posts all feature a comedic aspect and it's clear from his clips that he's loving every minute of his silliness.
He also appears to be a huge Rigby fan from the sublime Cartoon Network series Regular Show, as it's his profile pic on TikTok; this kid clearly has taste in addition to crisp moves.
So how do you pull off Goopie's TikTok dance? Well, it ain't easy.
Again, try focusing on getting the moves down first before worrying about the sped-up editing, that's stuff you can figure out later. The timing of some of the other movements, however, will be important when you do go into "post."
It might help you to slow things down and for that, you'll probably need a TikTok video downloader, This one and this one have reportedly been used with decent results as of this writing.
Article continues below advertisement
Remember, the videos will be watermarked, so don't go around re-uploading them to pose as your own. If you run the video through a playback program like VLC or Quicktime, you should be able to slow the video down more easily so you can get the full timing of the dance perfectly.
While this seems like a lot of work, I want you to watch the following a couple of times and confidently tell me you can do this without some serious effort?
Article continues below advertisement
If you can, then good for you. If not, I highly suggest you slow this thing down.
Also, please, try and be careful when emulating Goopie's dance, there have been several people on social media talking about the difficulty of it, and some are even jokingly saying they've popped their shoulder out or seriously injured themselves trying to pull this banger off.

Article continues below advertisement

If you're interested in checking out more of Goopie's videos, you can head over to his TikTok account here. They're actually pretty entertaining and watching them is not only a fun way to kill time, but a wonderful reminder that you're probably nowhere near as flexible as this kid is. Now, excuse me, but I'm going to do some stretches.
Article continues below advertisement