'90s Kids Can Rejoice Because 'Goosebumps' Is Officially Returning to the Small Screen!
Are you ready for all things that go 'Goosebumps' in the night? Disney Plus is bringing back 'Goosebumps' as a live-action series. Here's what we know.
Oh boy, we are in Deep Trouble because Disney+ is resurrecting Goosebumps as a live-action TV series! We're ready to spend more than One Day at Horrorland. Not only is this hitting a major '90s kids nostalgia button, but we also love getting spooky, and anyone who disagrees can Go Eat Worms!
Here's what we know about the new Disney+ Goosebumps series. We hope it's good! Of course, you always have to Be Careful What You Wish For...
Article continues below advertisement
What do we know about the Disney+ 'Goosebumps' series?
According to Variety, the show centers around five high schoolers who "unleash supernatural forces upon their town and must all work together – thanks to and in spite of their friendships, rivalries, and pasts with each other – in order to save it, learning much about their own parents' teenage secrets in the process." This opens up a lot of creepy doors.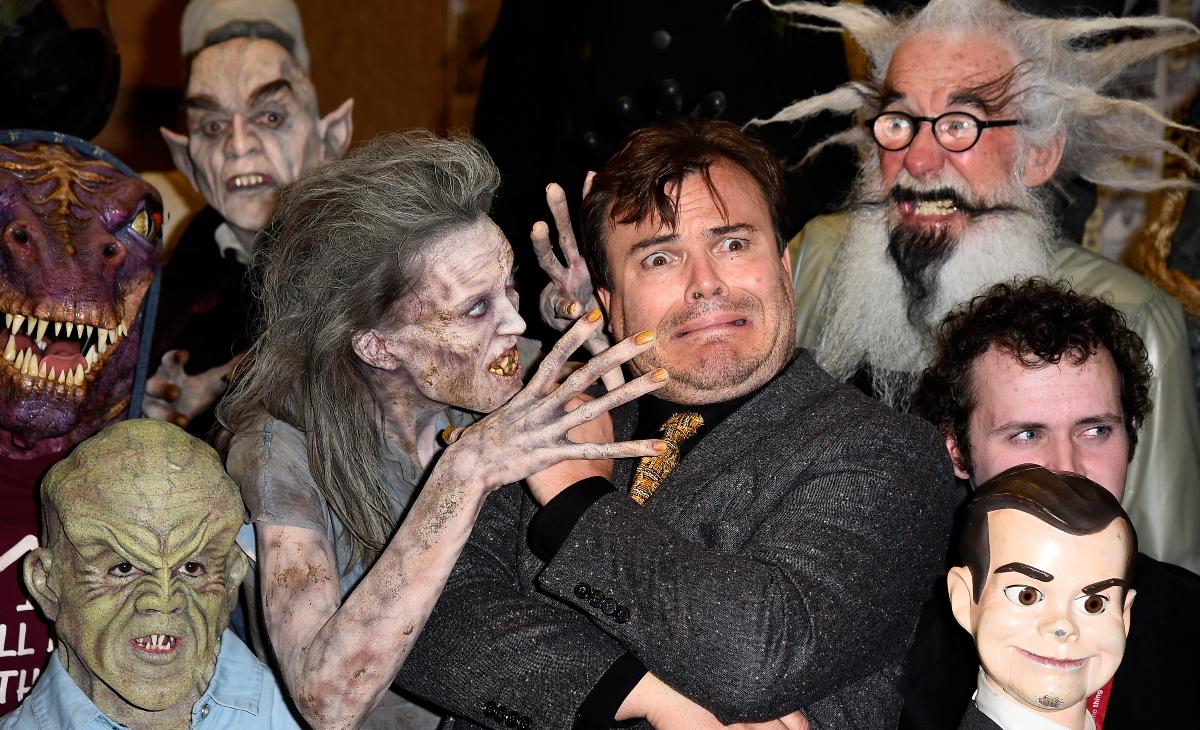 Article continues below advertisement
For one thing, learning about what their parents did could be an excellent tie-in to the original Goosebumps show from the mid-'90s (more on this in a moment). Plus, with the supernatural butt-kicking potentially being generational, that means even more Goosebumps stories could be told in the 10-episode series.
The show is coming in hot with some heavy hitters. Nick Stoller and Rob Letterman are both writing and executive producing the series. Nick is the comedy powerhouse behind hits like 2011's The Muppets and Zoolander 2. With Nick behind some of the writing wheel, we're sure to get great comedy moments injected into these scary stories. Rob directed the 2015 Goosebumps movie so he's already familiar with the source material. So far, we have no release date but we're keeping October wide open!
Article continues below advertisement
Remember the original 'Goosebumps' show?
Picture this, it's 1995 and Alanis Morissette's "Jagged Little Pill" album is climbing the charts at a head-spinning rate. Clueless is teaching the youth its latest slang, and families are crowded around their televisions for author R.L. Stine's Goosebumps TV show. It was sort of like a Tales From the Crypt for kids, with each episode based on one of R.L. Stine's books.
Article continues below advertisement
The show was shot in Canada using mostly Canadian actors. In a 2015 interview with The Verge, R.L. Stine talked about doing book signings in the United States. When asked by kids how they could get on the show he would say, "You have to be Canadian," and every kid would say, "What's that?" I bet we all know what Canada is now!
It's hard for people nowadays to understand how popular Goosebumps was back then. It even got an attraction at MGM Studios (now Disney's Hollywood Studios) called Goosebumps HorrorLand Fright Show. At its height, Goosebumps would have 20 to 25 books on every top selling books list. It almost made ventriloquism cool too!
When R.L. Stine was asked by The Verge how he hopes to be remembered, he said that he "got boys to read." Evidently the Goosebumps series was pretty evenly split between boys and girls as far as who was doing the reading, but prior to that, he claims it was difficult to get boys to read anything. That's pretty shocking. It's very nearly A Shocker on Shock Street.