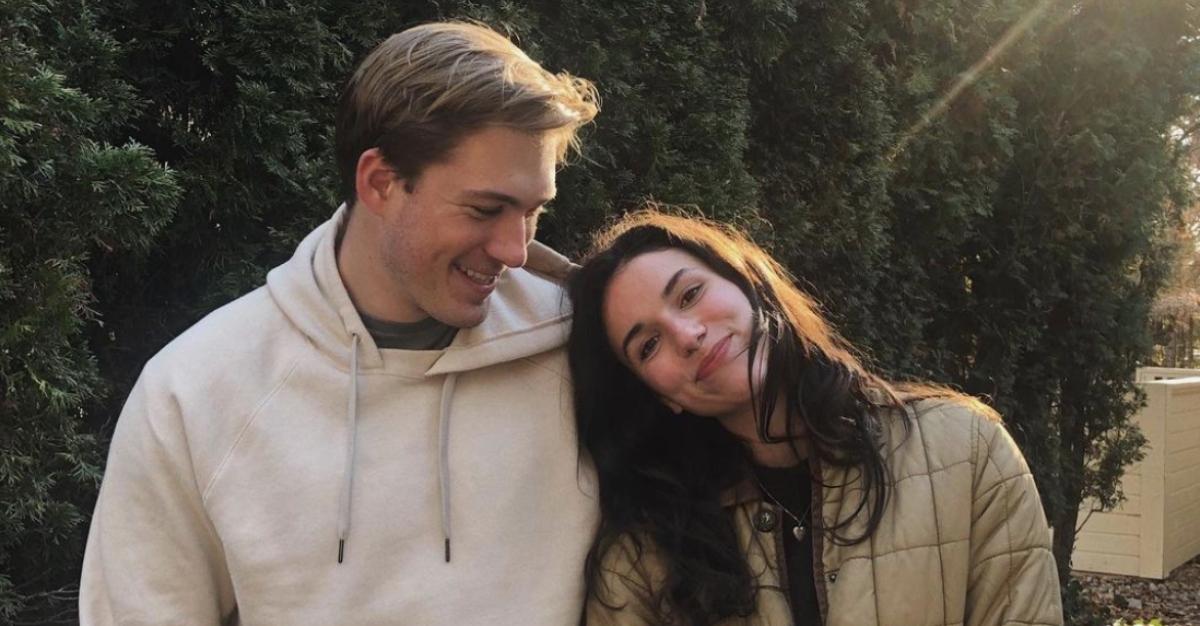 'Shazam!' Star Grace Caroline Currey is Head-Over-Heels For Her Husband, Branden Currey
Superhero flick Shazam! Fury of the Gods is finally in theaters. It's been four years since the initial release of the first DC Comics film adaptation, and the new sequel ups the ante.
Featuring the return of Zachary Levi's Shazam, Grace Caroline Currey's Mary Bromfield, Rachel Zegler's Anthea, and more, the subsequent superhero film contains no shortage of star-studded individuals.
Article continues below advertisement
However, a lot has changed for Shazam! actress Grace Caroline Currey since the first film's debut in 2019. Did you know she's gotten engaged and married since then? Read on to get the scoop on Grace's whirlwind engagement, wedding, and husband, Branden Currey.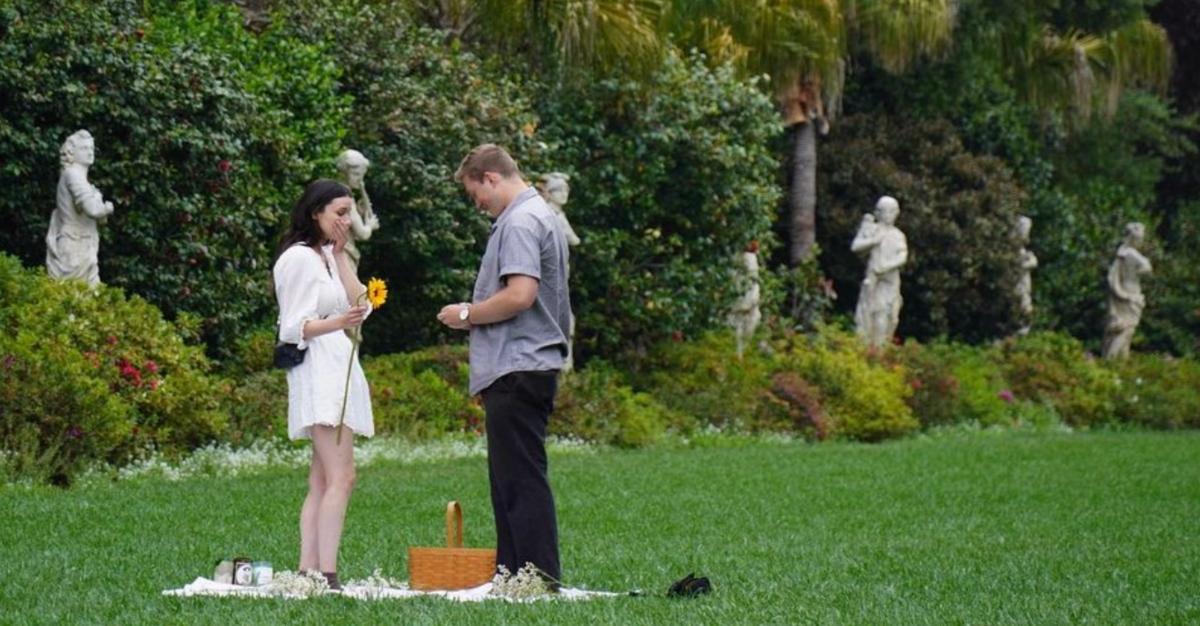 Article continues below advertisement
Who is Grace Caroline Currey's husband? He proposed to the 'Shazam!' actress in 2021.
On May 9, 2021, Grace said, "Yes!" The 26-year-old actress's partner Branden John Currey popped the question in the most idyllic location imaginable. Surrounded by statues and lush vegetation, John got down on one knee and asked Grace to spend the rest of her life with him.
"5.9.21 I said 'yes' to forever with the most wonderful human I have ever known," the dancer wrote on Instagram at the time. "I love you Branden John Currey."
Article continues below advertisement
And that wasn't the sweetest part. When Branden asked for Grace's hand in marriage, he presented her with an engagement ring with their initials "B+G" engraved inside!
Grace Caroline Currey and her husband dated for two years before their engagement.
In July 2019, Grace and Branden began their relationship, and their romance blossomed quickly. Less than two years into dating, they were already engaged but couldn't have been happier with the decision.
Article continues below advertisement
On their first anniversary, the Shazam! star shared a sweet tribute to her other half on social media. One year of laughing with this guy," Grace wrote on Instagram, followed by a red heart emoji. "I love him I love him I love him."
Grace Caroline Currey and her husband tied the knot in the summer of 2022.
On Jun. 26, 2022, Grace and Branden said, "I do!" To celebrate the occasion, the Fall actress posted a heartwarming video documenting their romance on Instagram.
"Over the moon … June 26th, 2022," Grace wrote in her caption. "With all that I am and all that I have, I choose you, my darling boy. Here's to a lifetime of loving you."
Grace's Shazam! co-star, Zachary Levi, was quick to congratulate the happy couple on their union. "Yesssssss!!! So happy for you two!!!" the 42-year-old commented on her post.
What does Grace Caroline Currey's husband, Branden, do for a living?
Per LinkedIn, Branden Currey graduated from the University of Southern California with his bachelor's in civil engineering in 2018. He also obtained his master's in structural engineering from the same school.
The 26-year-old resides in Los Angeles, working as a structural design engineer at KPFF Consulting Engineers. He's been employed at the company for nearly six years.
Shazam! Fury of the Gods is now playing in theaters.