Guy Allegedly Tries to Scam Followers in Live Stream, Pushes Mom Away as She Tries to Expose Him
TikTok user @mr.badkarma101 asked his followers to send him money because his mom was kicking him out. But apparently it was all just a scam.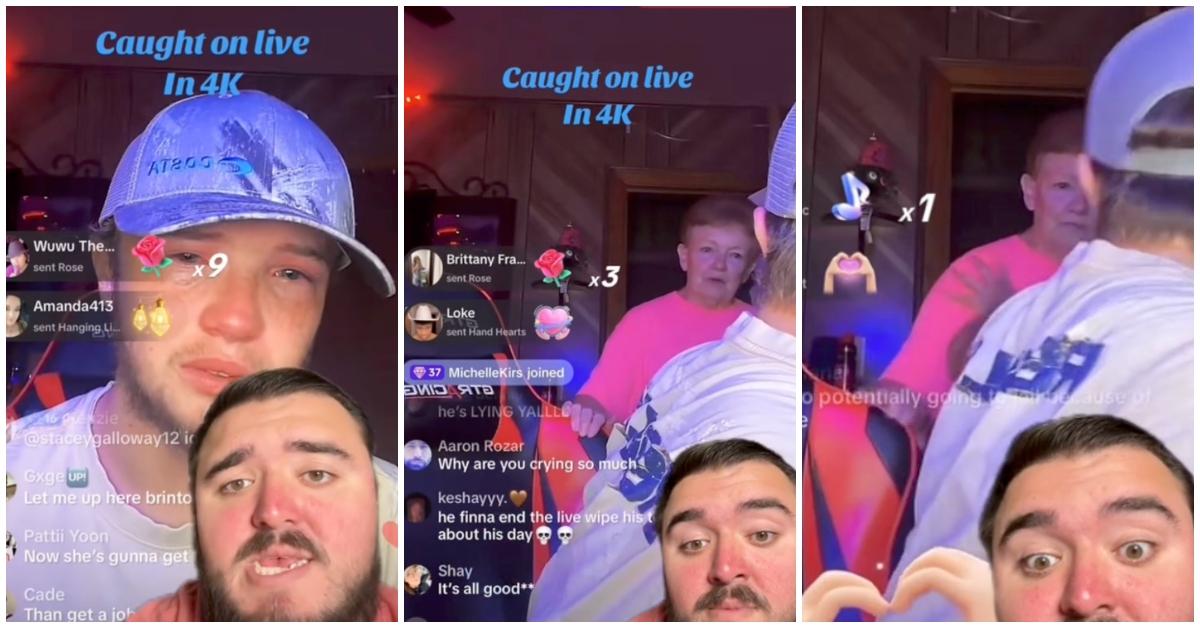 Article continues below advertisement
But here's the thing. With many scams, a lot of the illicit activity is going on privately. The scammers are wreaking havoc behind their computer screens. They may tell you that you need to enter your credit card information for some seemingly innocuous reason, but it's really so they can get into your account unknowingly. You're not aware that you're handing them over money.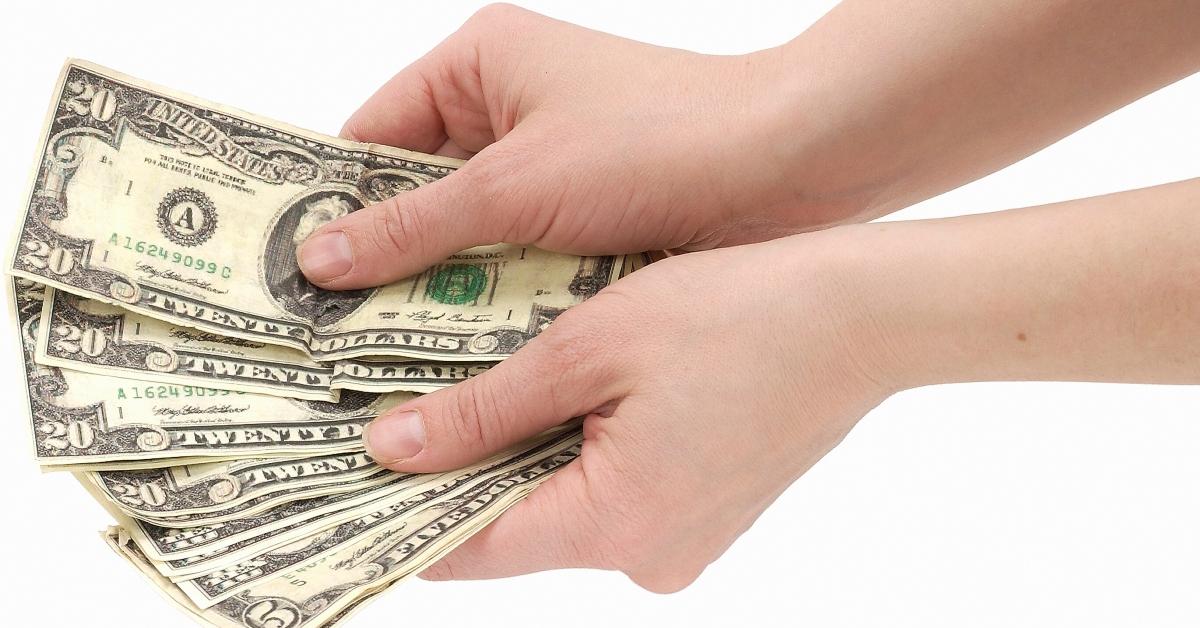 Article continues below advertisement
On that note, one TikToker reportedly just tried to pull a fast one on his followers. Unfortunately for him, his mom walked in at the perfect time to shatter his alleged deceitful pursuit.
Article continues below advertisement
A guy allegedly scamming his followers over TikTok live pushed his mother away as she tried to expose him.
"This guy just got exposed for trying to scam all of his viewers on TikTok," said creator @ivangtv in a video. In his video, he shows a screen recording of creator @mr.badkarma101 (previously known as @Hellcat_Whippa) during a TikTok live.
During this live, in which over a thousand people were watching, @mr.badkarma101 appeared to be emotional. However, it wasn't clear what he was upset about.
Then, a woman who we learned was his mother walked into the room as he was live streaming. "I just got a phone call that you were in your room on TikTok and you said that you had to get out by tomorrow," she is heard saying to him.
Article continues below advertisement
@mr.badkarma101 immediately became irate when he saw her enter his room. He told her to leave and seemingly pushed her out.
As @ivangtv explained, @mr.badkarma101 had told his followers that his mom was kicking him out of the house. And because of that, he was asking others to send him money so he could get his own place.
Article continues below advertisement
However, from the way his mom reacted in the video, there didn't seem to be any truth to @mr.badkarma101's sob story. He was just a con man caught in the act.

Article continues below advertisement
In the comment section of @ivangtv's video, viewers were distraught — but not over the fact that @mr.badkarma101 tried to take other people's money. Instead, they were heartbroken by how @mr.badkarma101 treated his mother.
While it's understandable that he would be mad at her for blowing his cover, his behavior seemed beyond disrespectful.
"Ok but how dare he talk to his mom like that," wrote one person in the comments.
Another user pointed out that he pushed her, which only makes you wonder how he treats her when the camera isn't on.
Article continues below advertisement

@mr.badkarma101 has yet to address his scamming incident, and based on his behavior, he probably never will. It's also unclear if any users actually gave him money. For their sake, we hope they didn't.
As one person wrote in the comments: "This is why I don't donate money to people on the internet." Perhaps this is a cautionary message we should all abide by.