Don't Fall for This Netflix Scam That's Hoodwinking a Ton of People
If you receive a message from "Netflix" claiming that the streaming giant is giving everyone a free year of streaming, don't believe it.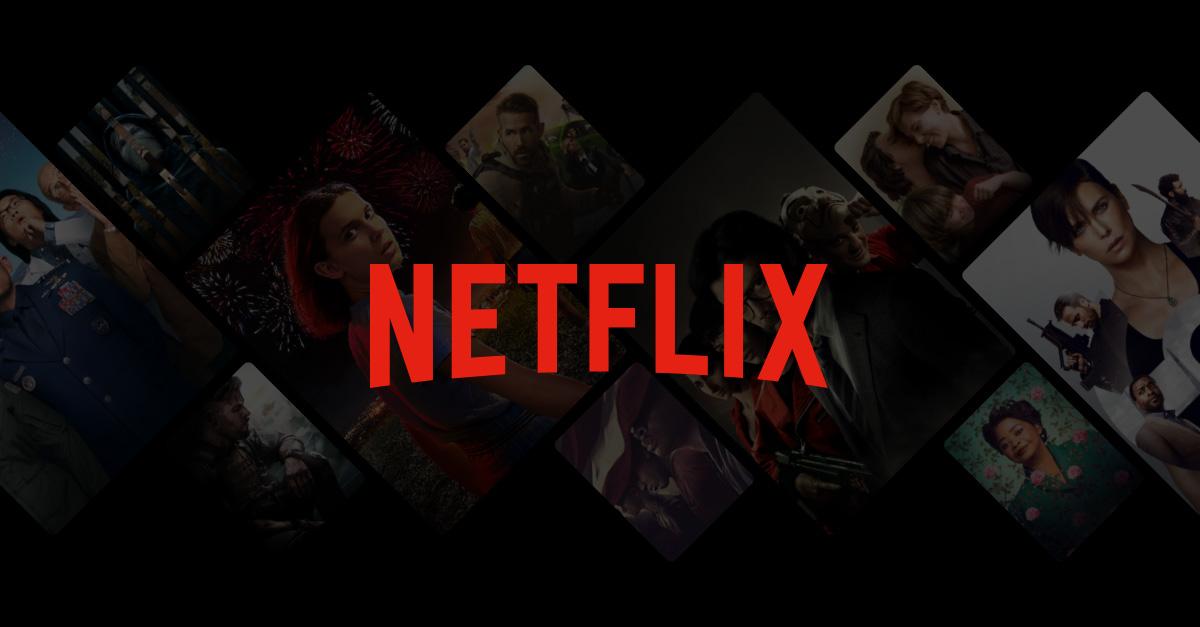 The world's full of dirty rotten scammers who will stop at nothing to try and get your money and they will go about some pretty creative ways to do so. We're not talking Nigerian royalty schemes or someone from "the IRS" who is clearly not calling you from an IRS office, informing you that your social security number is about to expire and you need to pay for its renewal fee in Amazon gift cards.
And then there are "for free" scams, and just so we're clear, no, Netflix is not giving everyone a year on the house.
Article continues below advertisement
Ignore any texts or emails claiming Netflix is giving everyone a free year.
Snopes did some snooping into the popular scam that actually uses some pretty creative language to convince everyone that the streaming giant has decided to give everyone a free year due to the COVID-19 pandemic. On the surface, it might make sense: Netflix turned some hefty profits during the pandemic, with some reports estimating they earned an additional $2 billion just from lockdown subscribers alone.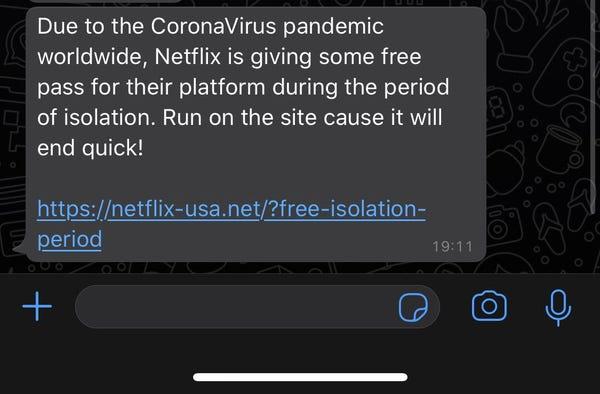 Article continues below advertisement
This is how a good scam operates: let people believe that while something may be too good to be true, there's an air of belief around it. Sure, we're dealing with a massive corporation here whose entire purpose is to generate as much capital as possible, but why wouldn't it decide to "be nice" to its subscribers and offer them a free year, or pull the classic corner dealer move and give potential new clients the first "taste" for free?
Well, that's because it's a huge scam. One such example of the phishing message has been flooding people's inboxes and it has the same call to action as similar phishing schemes: it's just trying to get whoever's receiving the message to click on the link. That's it. Once you click on the link you'll be redirected to a site that either asks you to input personal information, or it automatically downloads malware to your computer.
Article continues below advertisement
Netflix is supposedly going to crack down on password-sharing soon, though.
In fact, Netflix is even cracking down on sharing passwords among users in an effort to try and stop "unauthorized" users from accessing an account. Tired of having awkward conversations with an ex? Or maybe you sold an old console and forgot to log out of your video streaming services?
Well, this is what Netflix is attempting to inhibit. That and probably a cool way of ensuring they can get a few more subscribers to stop the moochers from mooching.
Article continues below advertisement
For the most part, the malware needs to be installed by your hand (depending on how complex it is) in order for it to do any damage. Scammers will blatantly lie about the nature of said links or downloads just so that they can get data. But not only is Netflix not offering any such promotion — they're not even offering free trials anymore.
Article continues below advertisement
People don't seem to be too happy with the Netflix password-sharing crackdown.
The streaming giant has always been pretty "chill" with password sharing in the past; they may begin to implement similar inhibitions to other streaming platforms like Hulu and Disney+ from stopping multiple devices from being logged in at the same time, or stopping people who are logged into IP addresses that are clearly in different locations from streaming at the same time.
Article continues below advertisement
Whatever strategies they're implementing, some folks have already reported receiving a message cautioning them against logging into an account of someone that they don't live with: "If you don't live with the owner of this account, you need your own account to keep watching."