Everyone Hates 'Chicago Med's COO Gwen Garrett — Here's Why
It's not the first time 'Chicago Med' fans are angry at COO Gwen Garrett, but what did she do this time? Plus, details on the actress inside.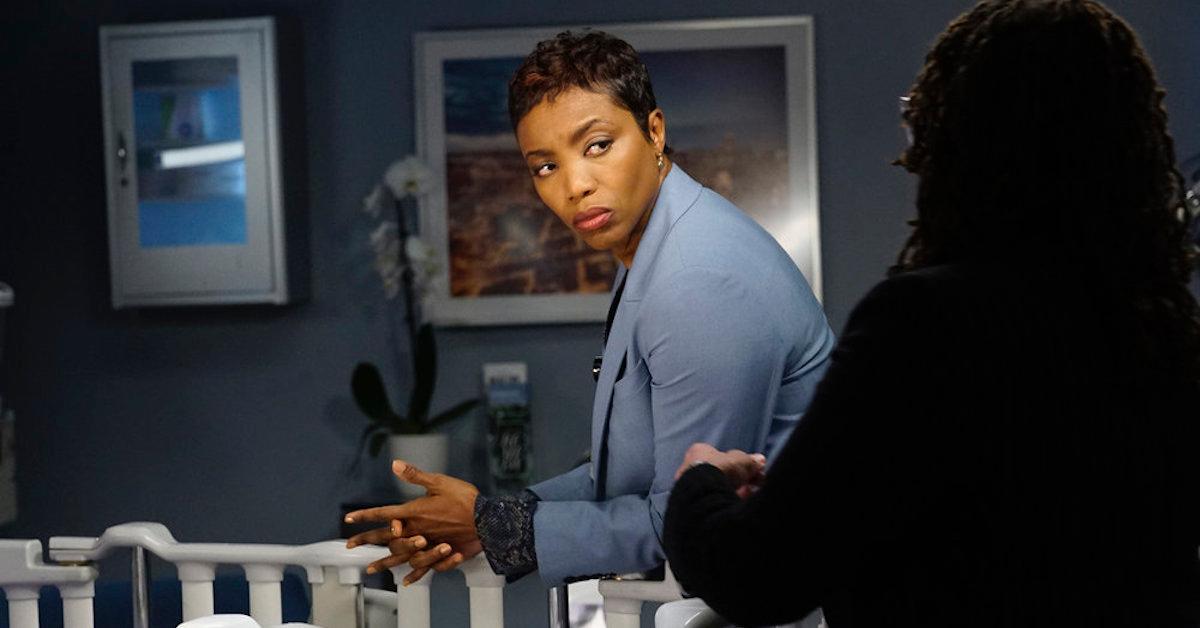 A new week brings a fresh batch of complicated cases to Chicago Med as the team of doctors and nurses battled to keep their patients alive while also contending with their own personal dramas.
Article continues below advertisement
On Jan. 15's episode, hospital COO Gwen Garrett got into it with Chief of Services, Sharon Goodwin at the Gaffney Medical Center, which led to a controversial medical decision that left fans angry.
Twitter had already expressed their dislike of Gwen's tendency to put more importance on the hospital's bottom line than on the lives of its patients, and this episode only added fuel to that fire.
So, what did Gwen Garrett do on Chicago Med this time and will she be fired? Read on for a necessary recap.
Article continues below advertisement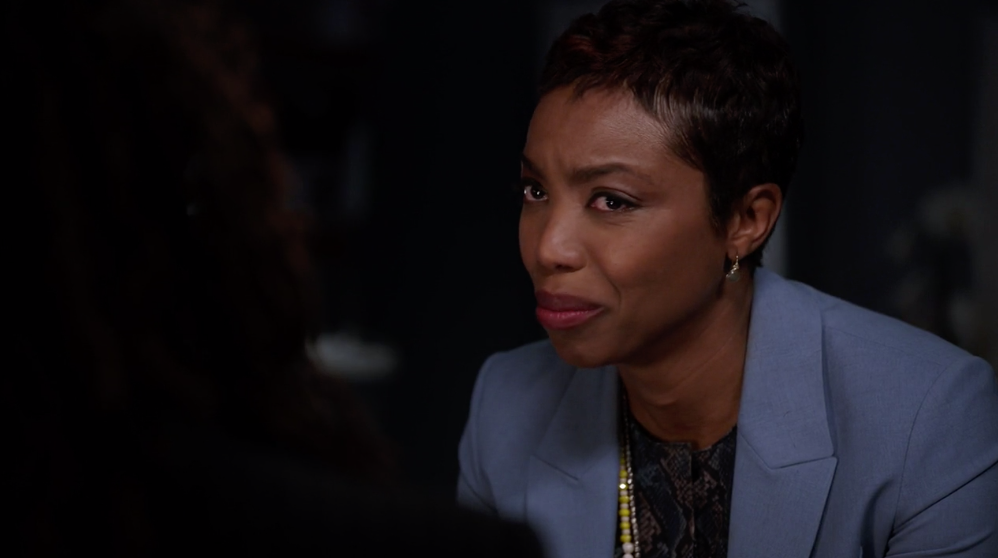 'Chicago Med's COO Gwen Garrett has made yet another controversial choice.
The team faces a particularly challenging case when a man brings in his son, Ben, who's at the last stages of renal failure. However, it turns out that the man actually violated his parole and kidnapped Ben from his mother in order to bring him to the hospital.
Article continues below advertisement
Gwen steps in to forbid the Gaffney staff from performing a kidney transplant on the young patient for two reasons. The first is that the dad literally kidnapped his own son, and the second is that if the father ends up suffering any surgery complications from the kidney removal while back in prison, the hospital would be liable and likely jeopardize their reputation.
It's a difficult decision, but Gwen feels totally justified in making it. In the end, the father stole a gun from a police officer to shoot himself in the head when he realized that sacrificing his life is the only way his son will be saved.
Article continues below advertisement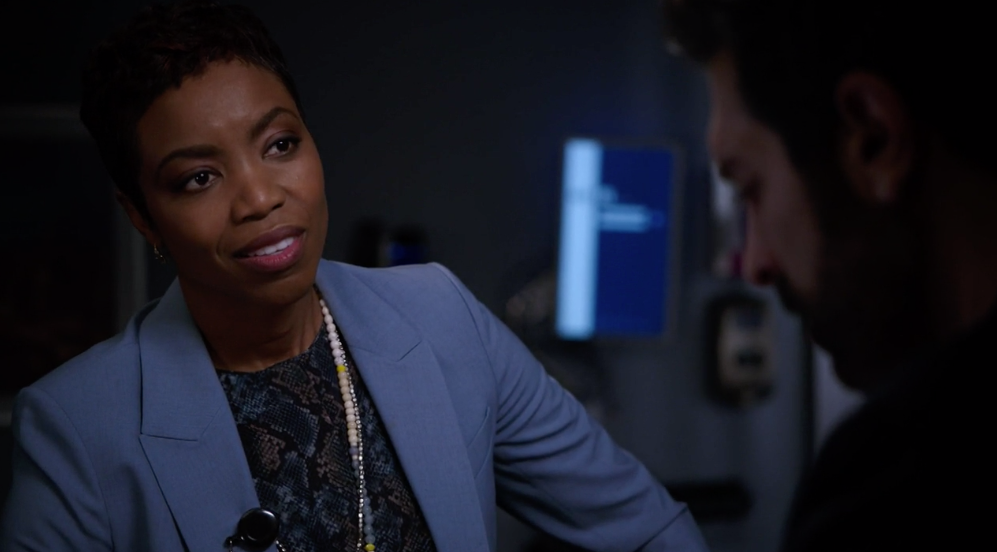 Gwen isn't exactly a fan favorite on 'Chicago Med'.
Fans were enraged by Gwen's lack of empathy for the dying boy. Plus, it's far from the first time Gwen has put bureaucracy and the hospital's reputation over patients' lives, so viewers aren't exactly rooting for her character to stay on the series.
Article continues below advertisement
Played by actress Heather Headley, Gwen was first introduced to Chicago Med audiences in the Season 3 finale. Since then, she's only butted heads with the doctors trying to care for their patients, as Gwen's real concern is the hospital's profits.
Remember when she fired the longtime Chief of Emergency Medicine Dr. Stanley Stohl and replaced him with Dr. Lanik just to spite Dr. Goodwin? Exactly.
Article continues below advertisement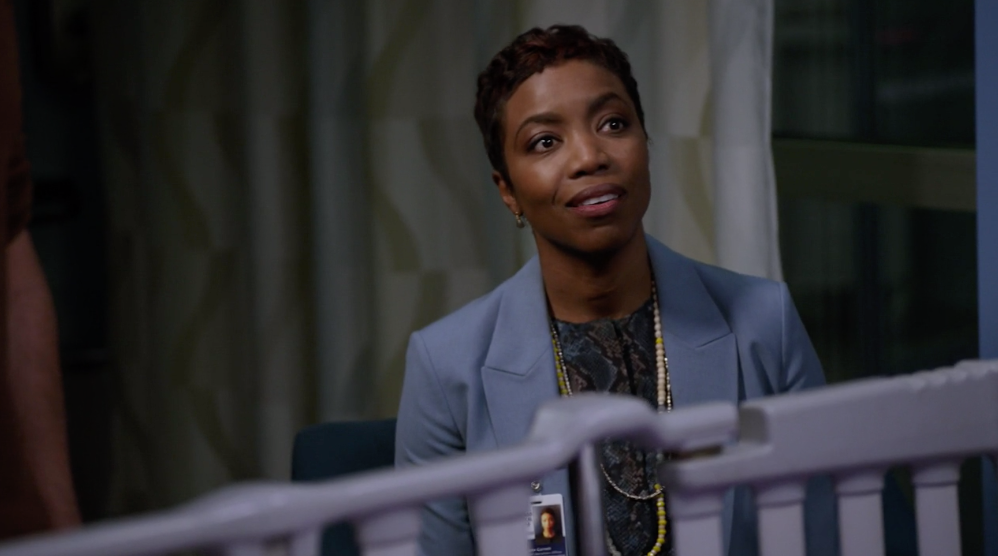 Gwen has also proven that she cares more about the hospital's numbers than about anything else when she kept Pat Halstead on life support even though it was clear there was no chance he'd ever recover.
But what angered fans even more was Gwen's duplicitous attitude in pretending to care for Pat and his family, when she in fact only cared about the hospital's agenda.
Article continues below advertisement
But as Cornelius Rhodes reminded fans on the show, Gwen's contract is set to expire soon. Obviously, many fans are hoping that she won't make a return. "I wanna see Gwen fired yesterday," one fan tweeted. Another asked, "How many people is she going to let die before they fire her?"
Given Gwen's arc on the show, it seems likely that she's up for the chopping block. But at the same time, actress Heather Headley is a major talent and the Tony Award winner is definitely a pull for some viewers.
Plus, given that the show's lost three main characters in one season, would it be wise to let Gwen go down the same path? Fans will have to wait and see.
Catch a new episode of Chicago Med on Wednesday at 8 p.m. ET on NBC.