Fans Still Aren't Over Hailey Bieber's Unhinged Post About Celebrating Halloween as a Christian
Is Hailey Bieber a Christian? The runway model has previously opened up about her faith, and as it turns out, she doesn't follow every principle.
If you've listened to Justin Bieber's album "Justice," you may notice he nods to his religion during a few songs. The "Holy" singer is a devout Christian and has no qualms about expressing it.
That said, it only makes sense that his wife, Hailey Bieber (née Hailey Baldwin) is also Christian. She even said in an episode of her series "A Conversation With," that faith is what makes their marriage so strong.
Article continues below advertisement
"It's what we believe in. If we didn't have that, we wouldn't even be here. We wouldn't even be together," she said.
Given Hailey's loyalty to her religion, fans may assume that she doesn't celebrate Halloween as many Christians refer to it as a pagan holiday in which the devil is worshipped and evil is glorified.
However, Hailey doesn't feel that way. In 2019, she shared her thoughts — a lot of them — on the holiday. Three years later, fans are still tweeting about her answer. What did she say? Keep scrolling.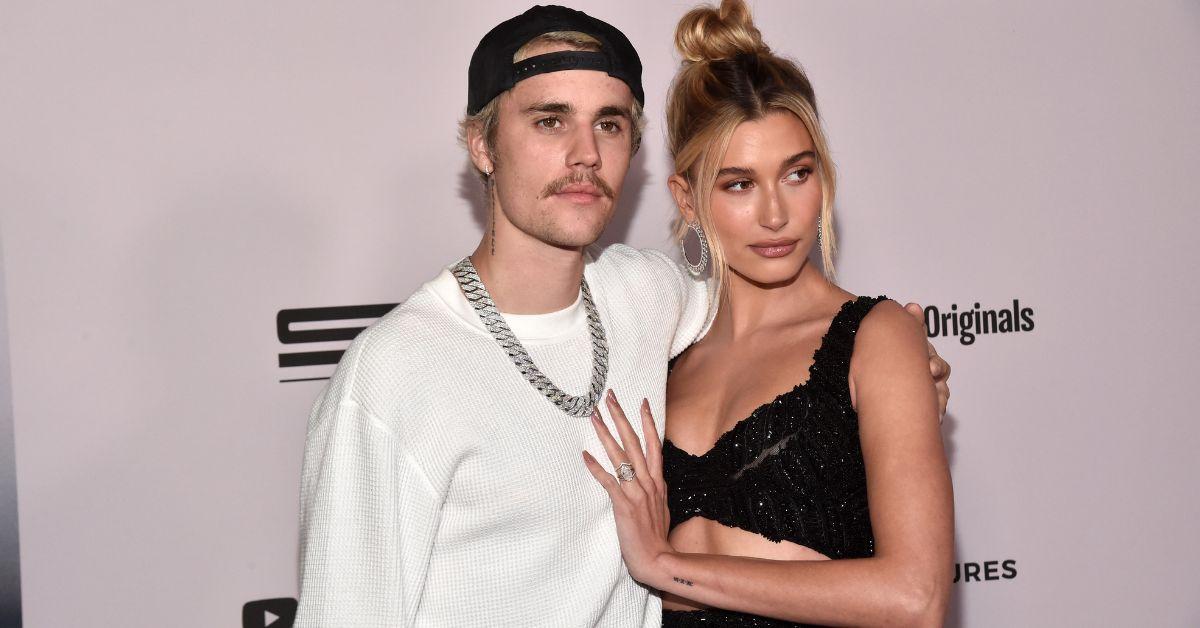 Article continues below advertisement
Hailey Bieber is a Christian who celebrates Halloween.
In 2019, Hailey Bieber answered a fan's question about Halloween on her Instagram story and made it clear that, despite being a Christian, she fully embraces the spooky-themed holiday. In fact, she said she will be claiming "candy for the glory of God and the celebration of Saints".
Many fans were shocked by her lengthy answer considering the question asked was simply, "Halloween: yes or no?"
It was specifically her first few lines that had folks riling: "I'm a Christian. Do you have any idea what that means historically? It means I redefine everything in culture," she wrote.
Article continues below advertisement
Hailey's answer went on to say that she is not afraid "of any devil or demon or incantation" but rather they are afraid of her.
She continued: Halloween is now MY HOLIDAY and I am claiming all candy for the glory of God and the celebration of the Saints. What now? I'll dress up however I like! My favorite characters, pop culture stuff, whatever. It's my party and you're invited. I'm alive today and a Saint tomorrow. Give me candy."
Article continues below advertisement
Per Buzzfeed News, Hailey appeared to have borrowed her answer from Nathan Finochio, a teaching pastor at the Hillsong church in New York City. However, given that she shared it in a response to a question she was asked, we can assume she feels the same way.
That said, many folks didn't agree with her that Halloween aligned with Christian values. And when Hailey went as far as to ask for Halloween costume suggestions, one fan even called her a "fake Christian."
Luckily, the runaway model seems to be able to tune all this noise out and continue celebrating a holiday that makes her happy.
So, any guesses on who Hailey will dress up this year as? Last year she went as Britney Spears, and we have one word for her: iconic.