'Halloween Ends' Finally Puts the 'Halloween' Franchise to Bed — Is There a Post-Credits Scene?
'Halloween Ends' is finally here, and horror fans are eating up every single minute of the supposed finale. Is there a post-credits scene?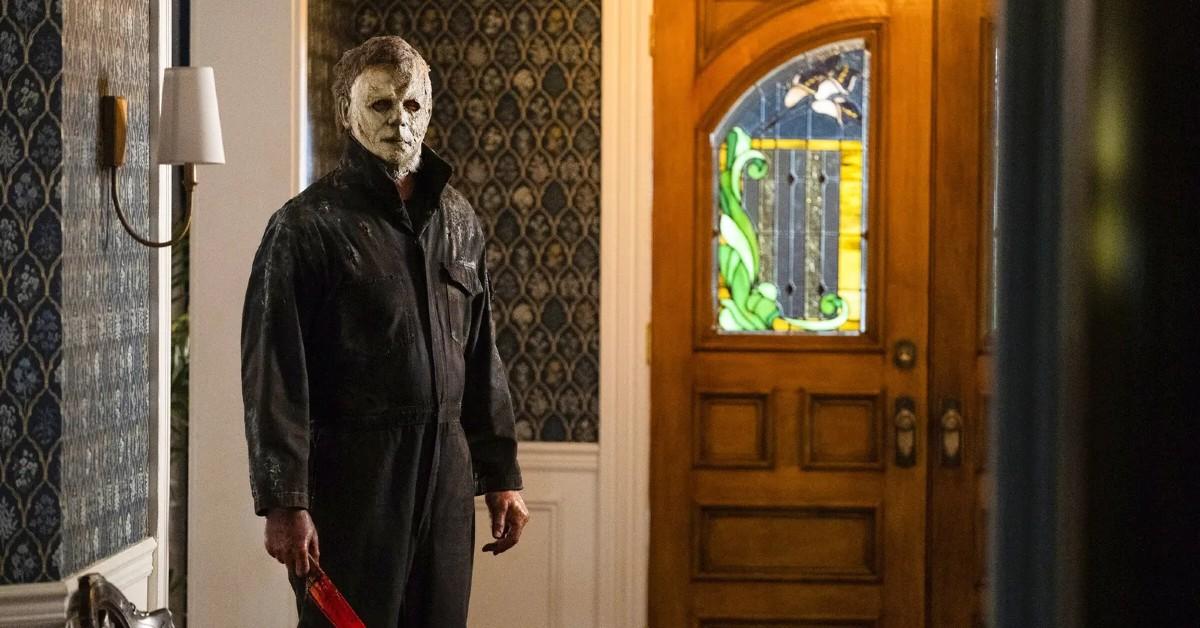 Spoiler alert: This article contains spoilers for Halloween Ends.
The Halloween franchise fills us with so much joy that we'd feel no remorse in requesting John Carpenter's illustrious theme song at the club. The score to 1978's Halloween is a work of art, what can we say? And over four decades later, us horror aficionados, movie buffs, and gorehounds are still frothing at the mouth over new Halloween releases.
Article continues below advertisement
On Oct. 14, 2022, David Gordon Green's Halloween Ends arrived to possibly close out the franchise, putting scream queen Jamie Lee Curtis' Laurie Strode up against the potentially immortal Michael Myers (James Jude Courtney) once again. Though they're mortal enemies, these two seemingly can't get enough of each other.
"Four years after her last encounter with Michael Myers, Laurie Strode finally decides to liberate herself and embrace life. However, a local murder unleashes a cascade of violence and terror, forcing her to confront the evil she can't control," the film's official Peacock synopsis reads.
Sure, the film may boast a spooky Rotten Tomatoes score of 46 percent as of this writing, but it surely won't stop super fans from tuning in to find out how the final knife-filled showdown between Laurie and Michael plays out. Will the masked, coveralls-donning serial killer finally be dragged to his rightful grave? Will Laurie sacrifice herself for the sake of her community (as hinted in the trailer)? Is there a post-credits scene to make us ponder over the rhetoric that Halloween Ends is the series' final film? We're here to discuss the bloody finale.
Article continues below advertisement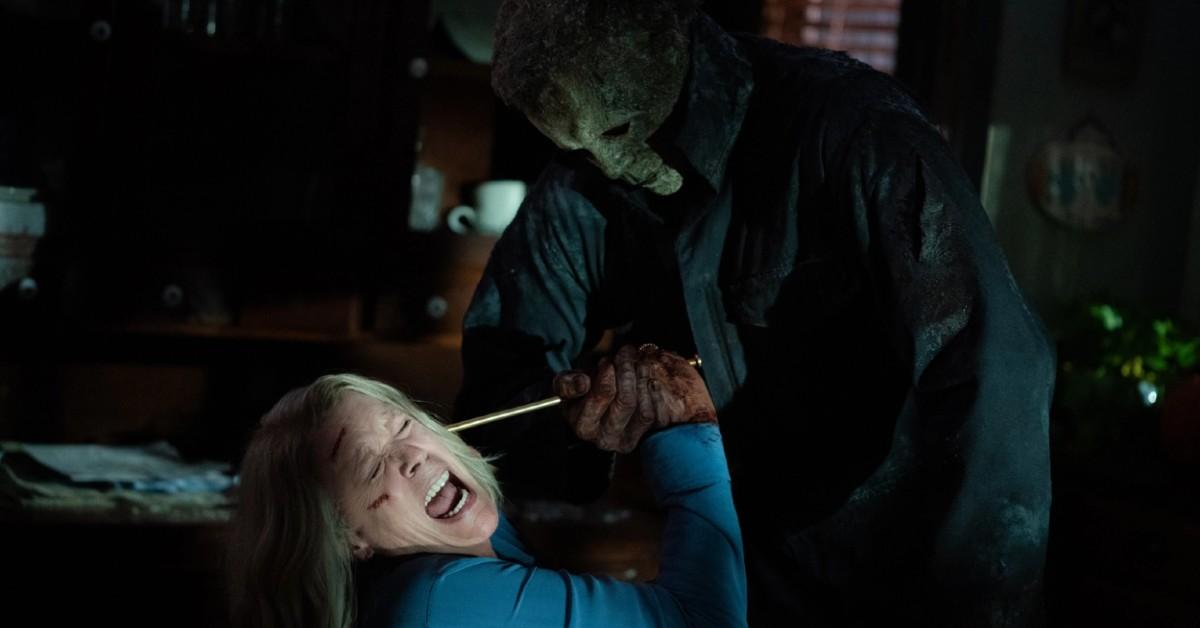 Does 'Halloween Ends' have a post-credits scene?
You Marvel stans are greedy! We know post-credits scenes have become customary, but sadly, Halloween Ends does not include one. After approximately 111 minutes of brutal slayings, Halloween Ends concludes with regular old credits that feature John Carpenter's OG Halloween theme music as well as Blue Öyster Cult's 1976 tune "Don't Fear the Reaper," as mentioned by Just Jared.
There are seemingly no Easter eggs or hints that another Halloween sequel is on the way.
Article continues below advertisement
'Halloween Ends' ending explained. Does Michael Myers finally die?
In hopes of keeping things interesting, a new character acts as a murderous boogeyman to Haddonfield, Ill., in Halloween Ends. The start of the film introduces us to Corey (Rohan Campbell), who babysits a little boy named Jeremy on Halloween night in 2019. It's very reminiscent of 1978's Halloween.
While it's our instinct to expect the grand arrival of Michael Myers (he's quite consistent), it's actually Corey who kills little Jeremy — albeit accidentally. After fatally knocking the boy over a banister, Corey is left with guilt and ultimately becomes the community's punching bag.
With good in her heart, Laurie — who is done living in fear — introduces the misunderstood Corey to her granddaughter, Allyson (Andi Matichak), four years after the events of Halloween Kills unfolded. If only she had known the scapegoat scrapyard worker would become Michael Myers' partner in crime.
Article continues below advertisement
See, after a group of bullies throws Corey off a bridge, Michael Myers emerges, dragging the boy to an underground tunnel he has seemingly been calling his home. Subsequent to a bizarre eye-locking moment that connects the two (some type of supernatural telepathy?), Michael and Corey team up, giving the new vengeful Corey an opportunity to off the people who have wronged him.
Article continues below advertisement
Eventually, however, Corey steals Michael's mask and embarks on his own solo carnage-filled journey. It isn't long before Laurie catches on, suspecting that he is "going down a dark path." Considering the rookie serial killer slaughters a handful of people — including his own mother — we'd say so.
In the end, Corey is no match for Laurie, who winds up tricking and shooting him in her home. Still alive, Corey stabs himself in the neck to frame Laurie for his death as Allyson walks in the door. But there's no time for the gang to unpack this puzzling scene, because Michael arrives with a thirst for murder.
Michael finishes copycat Corey off, which allows him to focus on his archenemy: Laurie Strode. But this time, Laurie ends things for good. And no, she doesn't wind up sacrificing herself in the process.
After pinning both Michael's hands to the kitchen table with a knife, even pushing a fridge on top of him, Laurie and her granddaughter slice into the iconic antagonist until he bleeds out.
Article continues below advertisement
But wait, there's more! Laurie and Allyson then tie Michael's body to the top of their car and parade him through the town, heading to the local scrapyard to obliterate his body (which has been shot at, stabbed, and set on fire throughout the years) once and for all. In an oddly ritualistic scene, Laurie shoves her opponent's body into an industrial metal crusher as all of the Haddonfield townies observe in awe. The evil has been defeated, finally! After nearly 45 years, Haddonfield can rest at last.
If Michael Myers can come back from this, we'll be thoroughly impressed.
Halloween Ends is currently playing in theaters and streaming exclusively on Peacock.