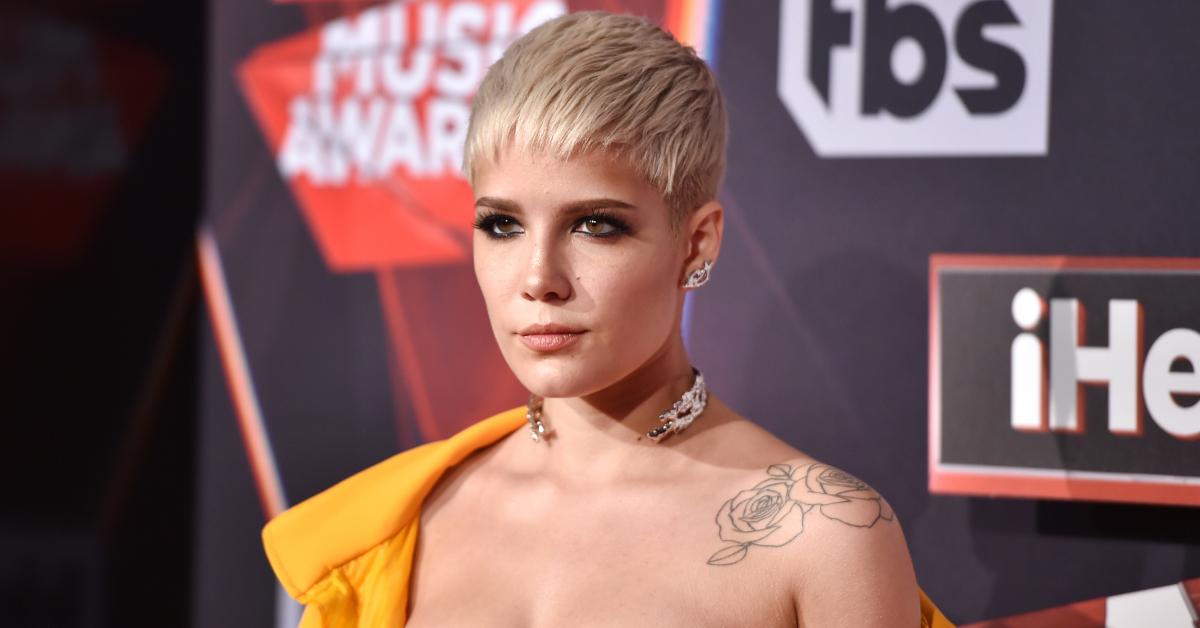 You'll Never Guess What Halsey Named Their Newborn Baby Boy
Pop star Halsey began their songwriting journey at only 17 years old, and nearly a decade later, they've developed an extensive resume. Along with becoming a Grammy-nominated and Billboard Award-winning artist, the singer recently hit another milestone.
On Monday, July 19, reports revealed that Halsey and their partner, Alev Aydin, have now become a family of three after Halsey gave birth to their newborn baby. Here's what we know about their bundle of joy so far.
Article continues below advertisement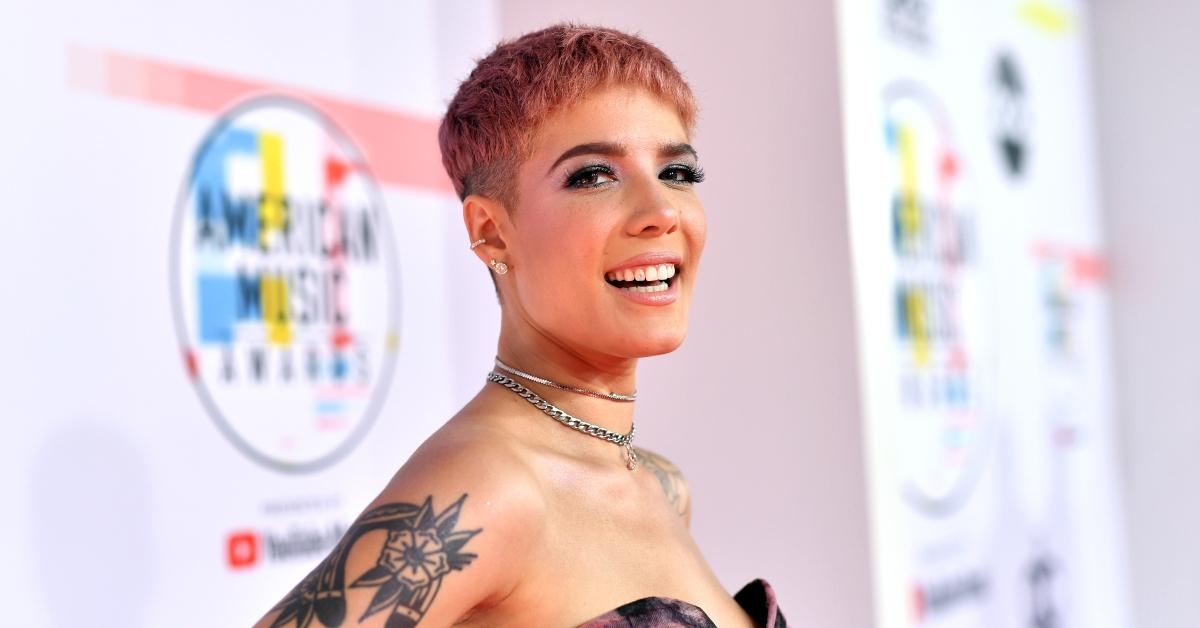 Halsey announced their pregnancy in January.
After Halsey's highly publicized breakups with rapper G-Eazy and actor Evan Peters, the singer was tight-lipped about their romantic life. This changed in January of 2021 when Halsey announced that they were expecting a bundle of joy with their partner, Alev Aydin. Halsey recently told Allure, "Part of the reason it took Alev and I so long to start dating was because I liked him so much."
Article continues below advertisement
According to Halsey, their pregnancy may have been a surprise to fans, but it was totally planned. She added, "Nobody knew I was dating someone. As if people were entitled to an update, like, 'I've met someone, we're going on dates, it's getting serious, they've moved in, we're planning a child, we are having a baby, we had a baby, this is the gender.' I signed up to give my whole life away; my loved ones didn't."
Article continues below advertisement
In the past, the "You Should Be Sad" singer has been candid about their battle with endometriosis and previous miscarriage, which ultimately inspired them to "be aggressive" about their reproductive health and freeze their eggs.
On a previous episode of The Doctors, Halsey explained, "I'm 23 years old, and I'm going to freeze my eggs. When I tell people that they are like 'why would you do that, you're 23'… doing an ovarian reserve is important to me because — and I am fortunate enough to have that as an option — I need to be aggressive about protecting my fertility, about protecting myself."
Article continues below advertisement
Halsey previously stated that their desire to be a mom was way stronger than their desire to be a platinum-selling pop star, but on July 19, Halsey became both. The singer proudly announced the arrival of their newborn baby on social media in a post captioned, "Gratitude. For the most 'rare' and euphoric birth. Powered by love."
Article continues below advertisement
Article continues below advertisement
What did Halsey and Alev Aydin name their baby?
Halsey's Instagram post revealed their new baby boy is named Ender Ridley Aydin, which fans think is a nod to Ridley Scott's 1985 novel, Ender's Game. Ender is also a popular name in Turkey, where Alev has roots.
The meaning behind Ender's name is unknown, but Halsey has opened up about their difficult pregnancy and what it meant for the singer to finally meet their baby boy. According to the new mom, prenatal vitamins caused Halsey to vomit, which ultimately made them question whether or not Ender was OK.
Luckily, Halsey made it through their pregnancy as well as labor and delivery and now has a healthy baby boy.