Hank Green Reveals His Cancer Diagnosis in Vlogbrothers Video
New York Times best-selling author Hank Green got candid about his recent journey to discovering he has Hodgkin's lymphoma. Here are the details.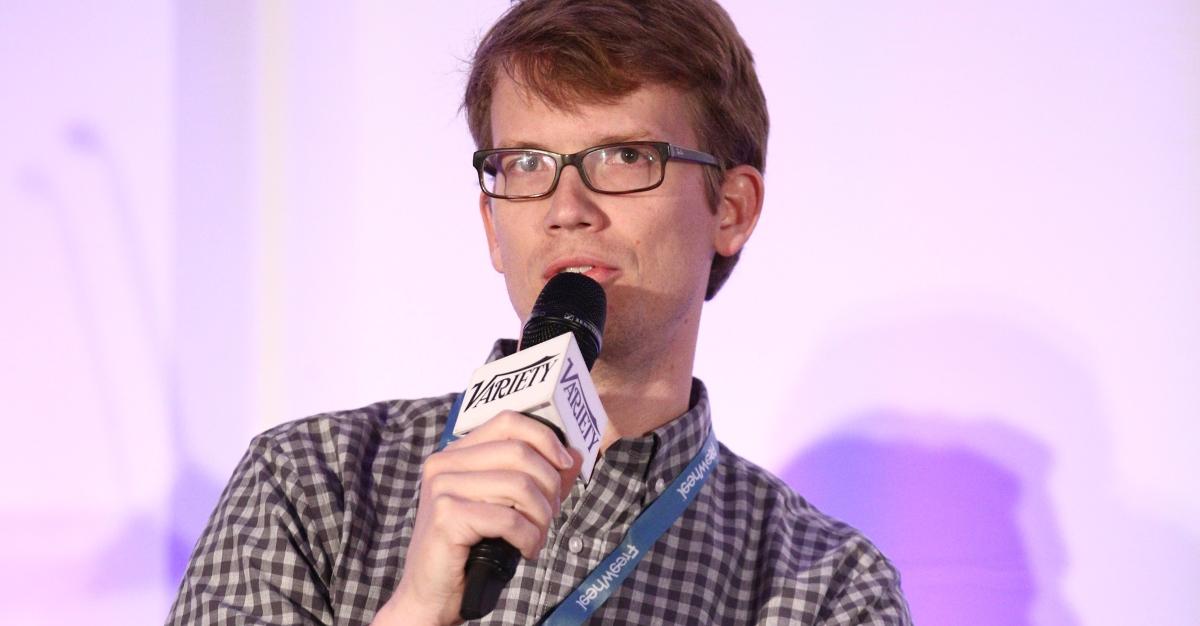 In a YouTube video titled, "So, I've got cancer," New York Times best-selling author Hank Green shocks the world by revealing he has Hodgkin's lymphoma. The long-time internet staple and brother of fellow author John Green first rose to prominence in the 2010s. Among Hank's many accolades includes his podcast, Dear Hank and John, and his creating VidCon, a convention for YouTubers.
Article continues below advertisement
The unprecedented announcement arrived on May 19, 2023, and the science expert explained his journey from the very beginning. Here are the main takeaways from the Vlogbrothers star's video, from diagnosis to treatment to final thoughts.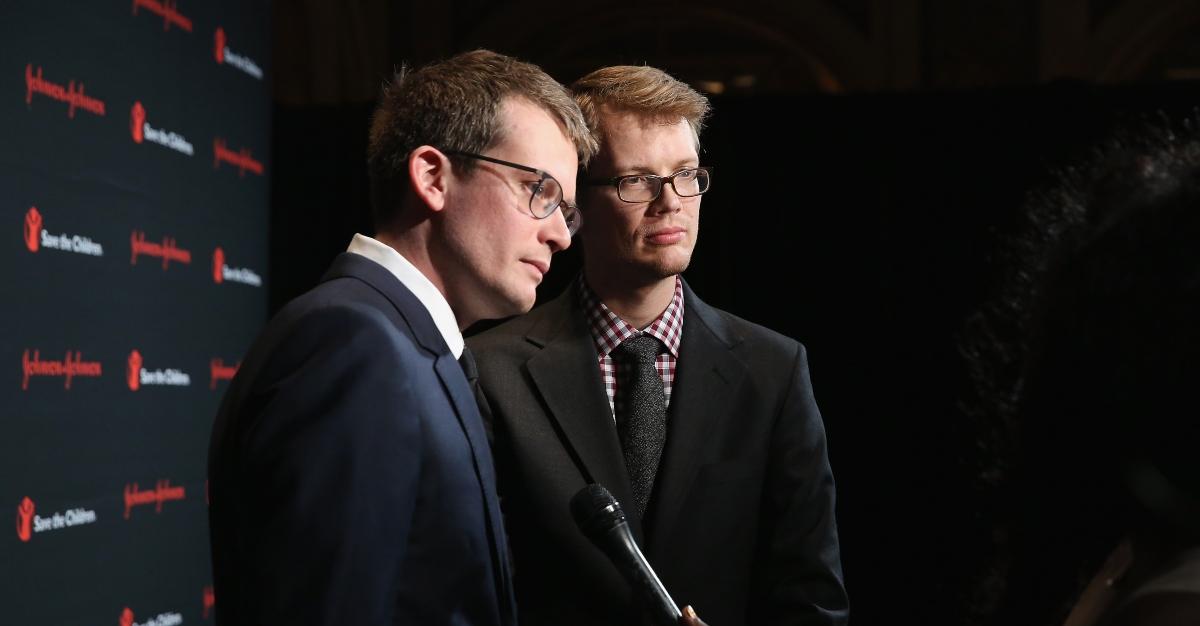 Article continues below advertisement
Hank Green opened up about his cancer diagnosis on May 19, 2023.
Hank wasted no time explaining how he ended up in his current situation in his YouTube video. He explained that he recently noticed his lymph nodes were abnormally large; he then got an ultrasound conducted to make sure everything looked okay.
However, after the ultrasound, the doctor said the results could indicate lymphoma and that Hank needed a biopsy immediately. The biopsy occurred the following day and confirmed the doctor's suspicion: he had cancer.
"It's a cancer of the lymphatic system," the science guru explained. "And good news, it's something called Hodgkin's lymphoma. It's one of the most treatable cancers. It responds very well to treatment. The goal is cure."
According to the American Cancer Society, the five-year survival rate for localized Hodgkin Lymphoma is currently at 93%, which is very positive for Hank's diagnosis.
Article continues below advertisement
In even more good news, one of Hank's friends received a similar diagnosis and treatment in the past and has been ten years post-Hodgkin's Lymphoma. The content creator admitted that knowing someone who has gone through what he's currently experiencing has been incredibly comforting.
Hank Green shed light on when his cancer treatment begins.
In the text section of Hank's YouTube video, the Vlogbrothers star revealed that his Hodgkin's lymphoma treatment begins the same date as his cancer announcement.
The podcast host explained that he is undergoing several rounds of chemotherapy for a minimum of four months and that he faces several risk factors, from his medication to his autoimmune disease to his childhood history of mononucleosis.
Article continues below advertisement
However, Hank continues to look on the bright side. "This is the best time in human history to get lymphoma," he argued. Meanwhile, his brother John countered, "Well, a year from now would've been better."
Hank Green got candid about his worries following his cancer diagnosis.
Ahead of beginning chemotherapy, Hank discussed several of his fears about his situation. As a well-known internet personality, the creator worries that the public's perception of him will change.
"It's an identity that I'm having thrust upon me," Hank explained. "I want to be fun, goofy science guy. Not like, struggling with anxiety, cancer guy."
Article continues below advertisement
Hank admitted to feeling anxious about how chemo will affect his career and productivity. However, he did tell his fans and viewers a few things that would ease his worries and help the process of recovery go more smoothly.
First and foremost, the TikTok creator does not want unsolicited health advice. He explained that he is in good hands and trusts his healthcare providers more than anything. The author also doesn't want his fanbase to turn his cancer diagnosis into a big deal.
Hank acknowledges that his current situation "sucks," but he will take it one day at a time. However, he did ask viewers for one more thing: film, television show, and video game recommendations that won't make him emotional.
Hank concluded his video in typical Hank fashion. "As you can tell, I'm fine," the science expert said. "But I'm not fine."