TikTok User Captivating Everyone After Claiming to Have Snuck Into NBA Bubble
A young TikTok user with the @Hanmaile handle claims that they managed to sneak inside the NBA bubble. Is it true or just hype? Get the details.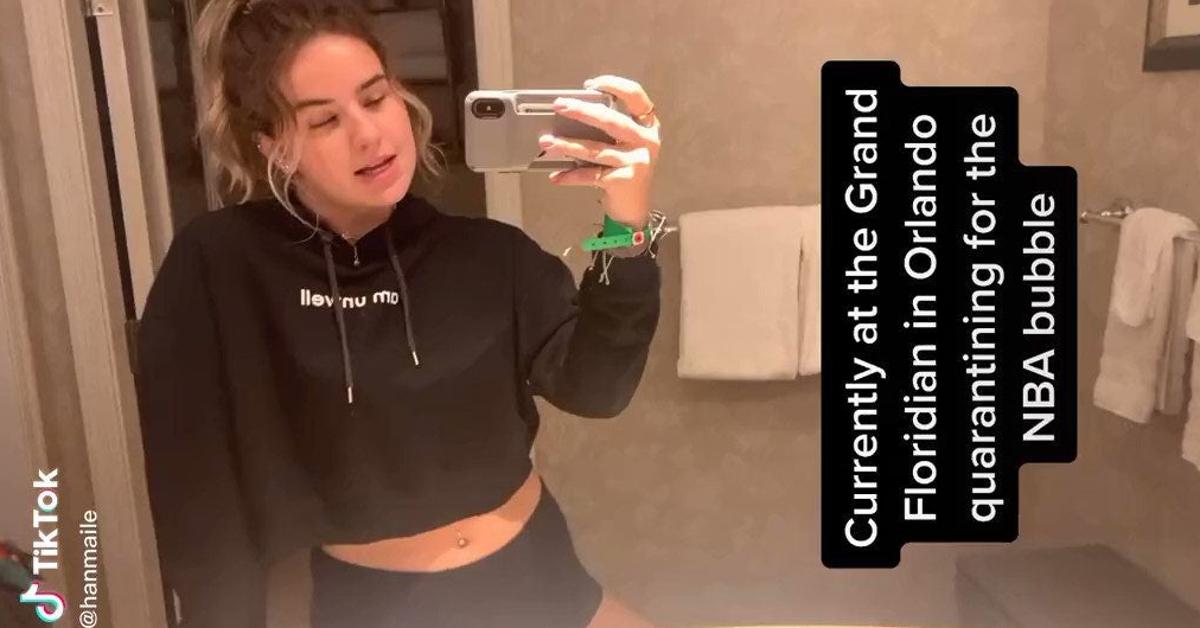 What is it about NBA stars sneaking people into the NBA bubble? Danuel House Jr. got in big trouble and was even suspended from games by Houston Rockets leadership after reportedly violating the rules by inviting a woman who wasn't his girlfriend or wife into the "quarantine zone" and potentially putting everyone else at risk for COVID. Now, @Hanmaile, a TikTok user with an affinity for IG butt shots claims she was paid $7,000 to be flown out to Orlando.
Article continues below advertisement
@Hanmaile shared videos of her stay at Disney on TikTok.
The young woman says that she is currently staying at Disney's Grand Floridian Hotel in the video, but the clip has since been deleted. Probably because, you know, violating the Bubble rules really isn't all that great and it's also hard to imagine that whatever NBA star that flew her out doesn't really want folks to know he's essentially sliding into people's DMs and paying them to keep him company.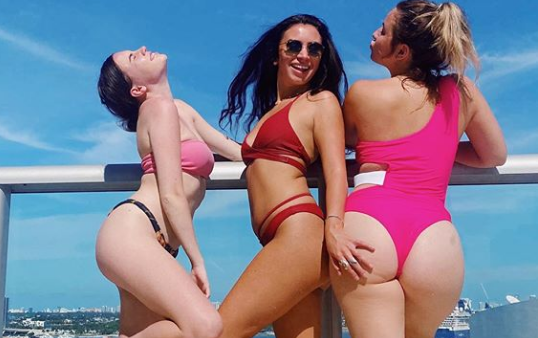 Article continues below advertisement
As we all know, however, nothing is ever really deleted on in the internet, and @Hanmaile's clip has already been saved and disseminated all across the web. Users have pointed out that the clip in question definitely shows off rooms that indeed appear to be from the Grand Floridian.
If you weren't aware, the Bubble was created at Walt Disney World in Florida in conjunction with the NBA.
The $170 million measure was taken to give 22 of the league's 30 teams a chance to finish out the rest of the NBA season and play games "behind closed doors" at ESPN's Wide World of Sports Complex. League talent stayed in Disney hotels when they weren't balling, and there's been a lot of interesting developments that have occurred as a result.
Article continues below advertisement
Some players and teams seemed to have taken the extra time off afforded to them from the COVID-19 pandemic to sharpen their skills and gel together better as a unit. The Miami Heat have been playing exceptionally well, especially bench player Tyler Herro, who's become an absolute force to be reckoned with on the court. His most recent game against the Celtics, Game 4 of their Playoffs series saw him nab a career-high 37 points.
Article continues below advertisement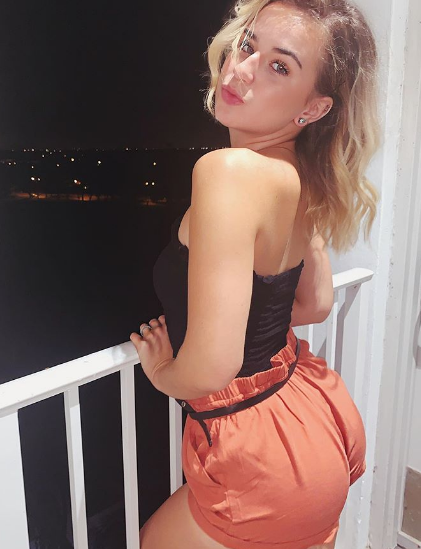 Article continues below advertisement
He also secured six rebounds and three assists. Butler, as always, made huge differences on the floor both offensively and defensively, securing 24 points of his own. Adebayo nabbed 20, and Dragic scored 22 himself.
If the Heat can manage to win Game 5, then they're going to the NBA Finals, where many believe they'll be meeting the Los Angeles Lakers, who currently enjoy a 2-1 lead over the Denver Nuggets.
Folks are leaving some hard-hitting comments on Hanmaile's Instagram and TikTok posts.
Tons of users on social media want to know if Hanmaile is really breaching the NBA Bubble and others are pressing the young woman to reveal who flew her to Orlando. Some people even began calling for a thorough investigation from NBA officials because they didn't like the idea of a "non-essential" person, like Hanmaile, being flown in by a player for a "booty call."
Article continues below advertisement
Article continues below advertisement
Others were way harsher with their comments, "NBA players that invited family/friends as their guests to the bubble >>>>>>>>> NBA players inviting random groupie b---hes that serve no value to their lives."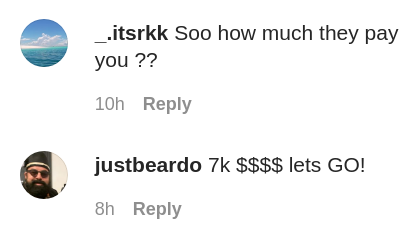 Article continues below advertisement

What do you think? Should players be allowed to fly in whoever they want? Or should the Bubble rules be respected no matter what's going on?