Meet Hannah Everhart, the Sassy Singer Who Amazed the Judges of 'American Idol'
The Season 4 premiere of American Idol introduced viewers to extraordinarily talented singers like DJ Johnson, Anilee List, and Grace Kinstler, and the next episode of the show is expected to up the ante even further.
The second episode features performances by rising stars like Hannah Everhart, a 17-year-old artist from Canton, Miss., whose larger-than-life personality and unmatched stage presence left Katy Perry, Luke Bryan, and Lionel Richie in awe. So, did she get a golden ticket?
Article continues below advertisement
'American Idol' contestant Hannah Everhart is bound to attain a cult following.
A devoted horse rider and barbecue rib enthusiast, Hannah is about to garner unmatched popularity with her strictly no-filter approach, unique observations, and, of course, her incredible singing chops.
"I never thought I'd be on a camera, on TV. The bright lights are ... bright," Hannah said in an American Idol promo.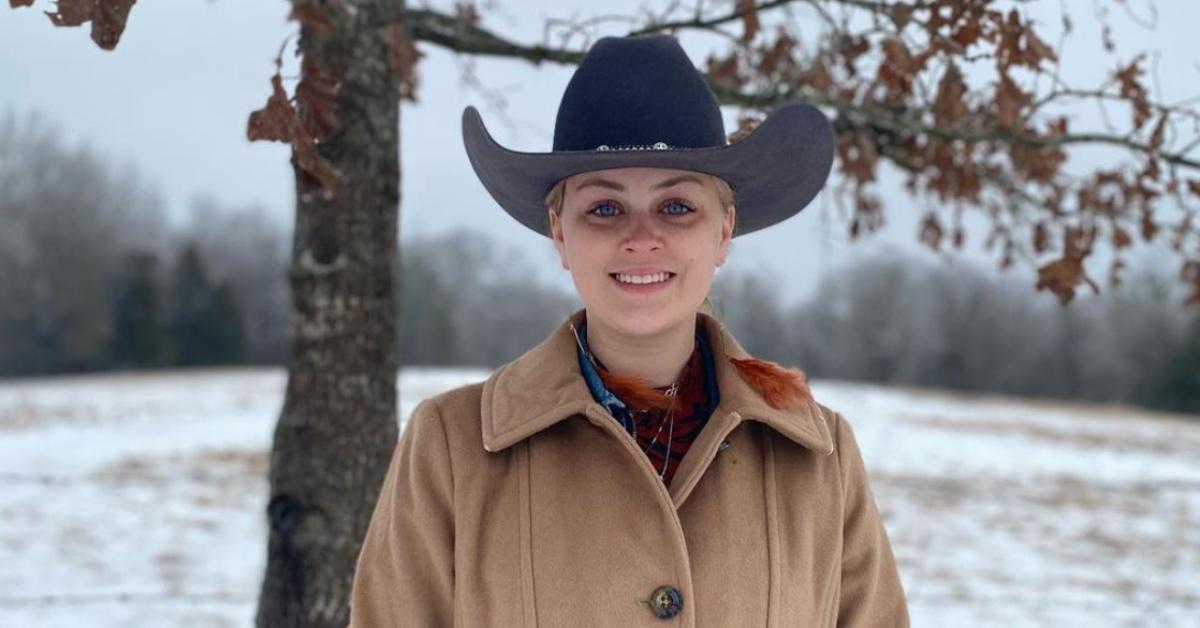 Article continues below advertisement
In the same clip, the 17-year-old chanteuse walked viewers through some of her favorite activities, such as riding her horse or stopping by the gas station for a generously-portioned serving of barbecue ribs.
Asked about whether she knew she looked uncannily similar to Katy Perry, Hannah said that she gets the comparison all the time. She modestly chalked it up to her eye color — which is blue, just like Katy's.
"Every time I get my hair done ... 'Wow, she looks like Katy Perry!' Maybe it's the eyeballs. We've both got blue ones, and they are big!" she said.
Article continues below advertisement
"Are you the country version of me?" Katy asked Hannah in the clip, before she went on to add that, "Were we separated at birth?"
"Something like that," Hannah responded mysteriously.
Article continues below advertisement
Hannah started her 'American Idol' audition with a brilliant rendering of "The Wayfaring Stranger."
To kick off her audition, Hannah delivered a performance of the folk and gospel song, "The Wayfaring Stranger." But the judges stopped her halfway through to encourage her to give it all her might.
"Go full slab on this," Katy said.
"Your 50 percent whoops everybody in your little hometown. But if you start going 100 percent, you are going to start whooping people on American Idol," Luke Bryan told Hannah.
Hannah showed her real strengths the second time around. She also presented a beautiful rendition of "At Last" by Etta James. Although the judges seemed to agree that Hannah is a promising singer, it's uncertain if she received a golden ticket.
Article continues below advertisement
Hannah has already been introduced to fellow 'American Idol' contestant Alex Miller.
Hannah's unique personality shines through her Instagram content as well. The 17-year-old often takes it to the social media platform to post impeccable selfies.
Occasionally, she shares posts celebrating those closest to her, such as her dad, David. Sporadically, she also treats her followers to videos capturing music-making sessions. Take a clip posted on Feb. 5, 2021, for instance, in which Hannah and her dad perform "Girl Crush" by Little Big Town.
Article continues below advertisement
As a recent Instagram Story reveals, Hannah even got the chance to meet fellow American Idol contestant Alex Miller, which could potentially indicate that she got the chance to spend more time on set.
We only have one question left: Did Hannah receive a golden ticket?
Catch new episodes of American Idol every Sunday at 8 p.m. EST on ABC to find out.