How to Find All of the Limited-Edition Items in 'CoD' Haunting of Verdansk Event
'Call of Duty: Modern Warfare' and 'Warzone' just rolled out the Haunting of Verdansk event. Here are all of the locations where loot will spawn.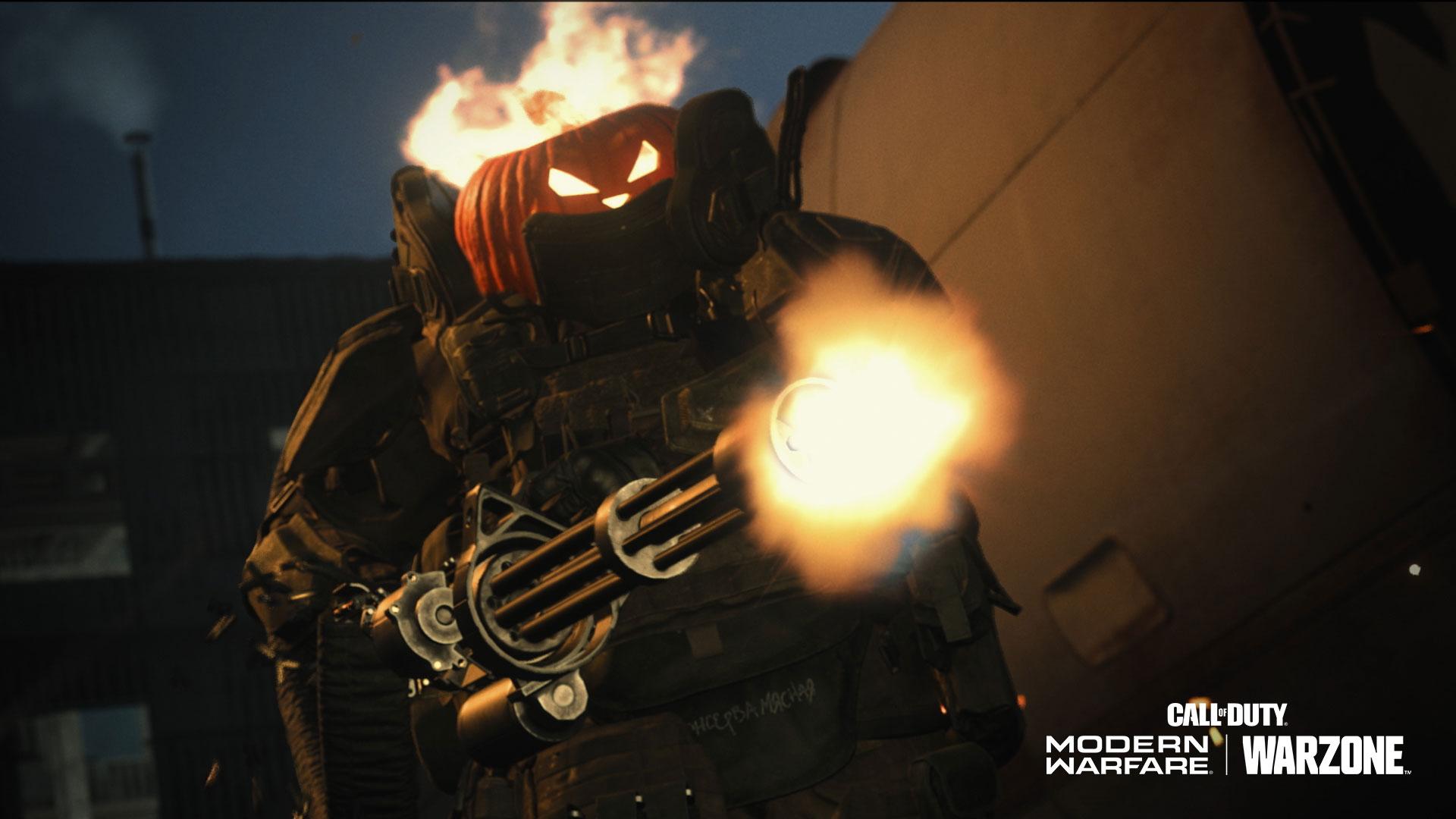 The newest update to Call of Duty: Modern Warfare and Warzone brought with it the season's monstrous (pun intended) Halloween event, the Haunting of Verdansk. Whether you're too old for typical trick or treating, or you'll have to skip it this year because of the COVID-19 pandemic, Call of Duty introduced their own version of trick or treating to the game with this update.
Article continues below advertisement
Thanks to some strategically placed loot crates around the maps, players can search them out to find either cool new blueprints and accessories for their characters and weapons, or a jumpscare intended to throw you off your game. These loot crates are separate from the Saw, Texas Chainsaw Massacre, and Dr. Karlov bundle packs, offering completely free limited-time items.
Here are all of the known loot crate locations in Call of Duty: Warzone and Modern Warfare.
Article continues below advertisement
Here's where to find the Haunting of Verdansk loot crates.
In total, there are 15 different locations where loot crates can spawn on the map, though not all of them will reward you with a "treat." Some of these crates will trigger a jumpscare, offering you a "trick" instead, meaning even if you find a crate, you still might not receive one of the limited edition items.
There are no specific coordinates in these locations that the loot crates will spawn, so you'll just have to keep your eye out for them in these locations while playing.
The possible spawn points for these loot crates include:
Verdansk International Airport
Arklov Peak Military Base
Gora Dam
Downtown
Karst River Quarry
Verdansk Stadium
Storage Town
Zhokov Boneyard
Hospital
Novi Grazna Hills
Gorengard Lumber Yard
BCH TV Station
Atlas Superstore
Port of Verdansk
Zordaya Prison Complex (aka, the Gulag)
Article continues below advertisement
Players will have until Nov. 3 to collect all of the limited edition items. In these crates, you can find everything from emblems, stickers, and sprays, to blueprints for a new melee weapon or assault rifle, and even the Time of the Season watch.
If you're set on finding all of these rewards, just be prepared to be scared.
Article continues below advertisement
Unlocking all 16 rewards reveals a special blueprint.
While finding all of the treasures hidden in these loot crates isn't necessary to enjoy the new update, it is the only way to earn the blueprint for a limited edition weapon. In total, there are 16 different rewards you can find in these crates, though as previously mentioned, not every crate you find will produce one of the rewards.
That being said, if you survive all of the frights you have to go through to find all 16 limited-time items, you'll receive the blueprints for the Pumpkin Punisher.
This blueprint is for an orange assault rifle, featuring a spooky jack-o-lantern face on the side. There's nothing else particularly special about this weapon, besides the skin, though it's one of the game's legendary items, especially considering the work you'll need to go through to get it.
If you're not into collecting the weapons, though, don't feel the need to check every crate — especially if each "trick" one throws you too much off your game.