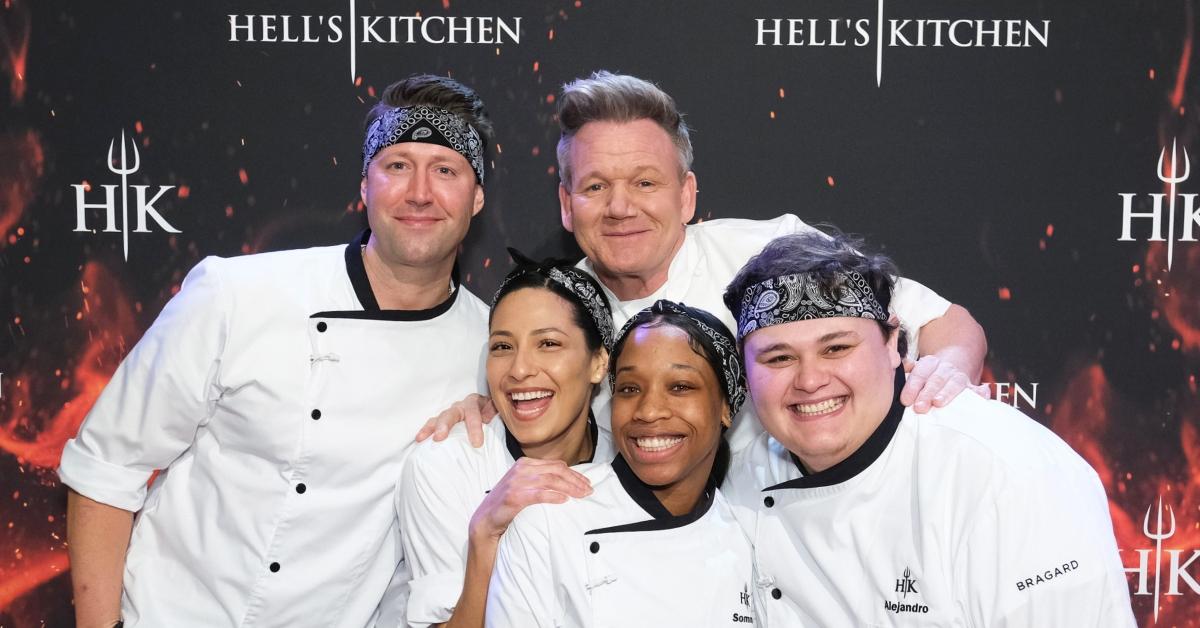 Who Will Make It to the Finals of 'Hell's Kitchen' Season 21? (EXCLUSIVE CLIP)
After a grueling season that has so far lasted four months and 13 episodes, we've finally reached the home stretch on Season 21 of Hell's Kitchen. When the series returns with an all-new episode on Thursday, Feb. 2, only four chefs remain — Alejandro Najar, Dafne Mejia, Alex Belew, and Sommer Sellers.
Article continues below advertisement
To prove they have what it takes, the chefs are tasked with creating a stunning seafood dish which will be featured in Entertainment Weekly. Later, at dinner service, each of the chefs take a turn running the pass while Gordon Ramsay tests their attention to detail with deliberate sabotage.
But of course, only three can make it through to the next round and continue competing for the job of head chef at Gordon's Atlantic City restaurant. Who will it be?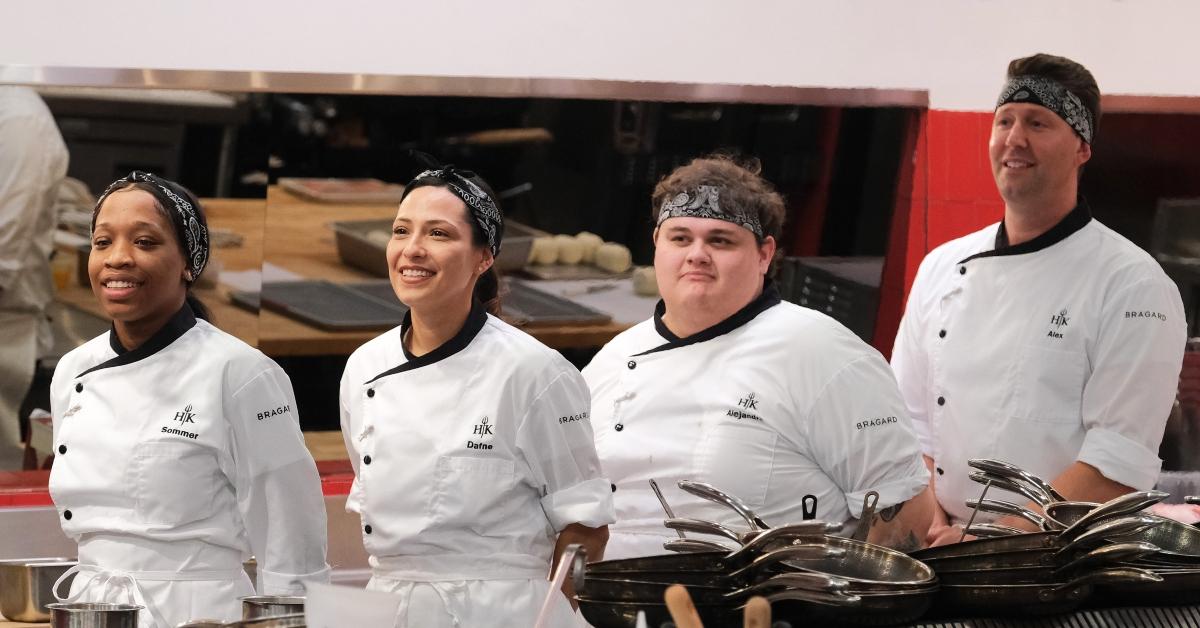 Article continues below advertisement
Of the 'Hell's Kitchen' Season 21 Final Four, who will make it to the finale?
Before he makes his choice, Gordon gives the chefs one last chance to state their case. In an exclusive clip shared with Distractify, Gordon asks each of them to explain why they deserve to compete in the final challenge.
Alejandro speaks to his strong palate and leadership skills, while Dafne promotes her creativity and positive vibes in the kitchen. Alex believes that his consistency and persistence would make him an asset as head chef, while Sommer talks up her passion, talent, and ability to bounce back from mistakes.
Gordon admits that the final four chefs have made the decision difficult for him, but it's still a choice that needs to be made.
Who will make it to the final three and who will have to hand over their chef's coat just before the finale? Tune in when Hell's Kitchen continues on Thursday at 8 p.m. ET on Fox.
Hell's Kitchen: Battle of the Ages is produced by ITV America's ITV Entertainment in association with A. Smith & Co. Productions.