The 'Hell's Kitchen' Restaurant Is Real — Here's How Much It Costs to Eat There
Hell's Kitchen Las Vegas prices vary, but there are some dishes you could get without breaking the bank. Details on the restaurant.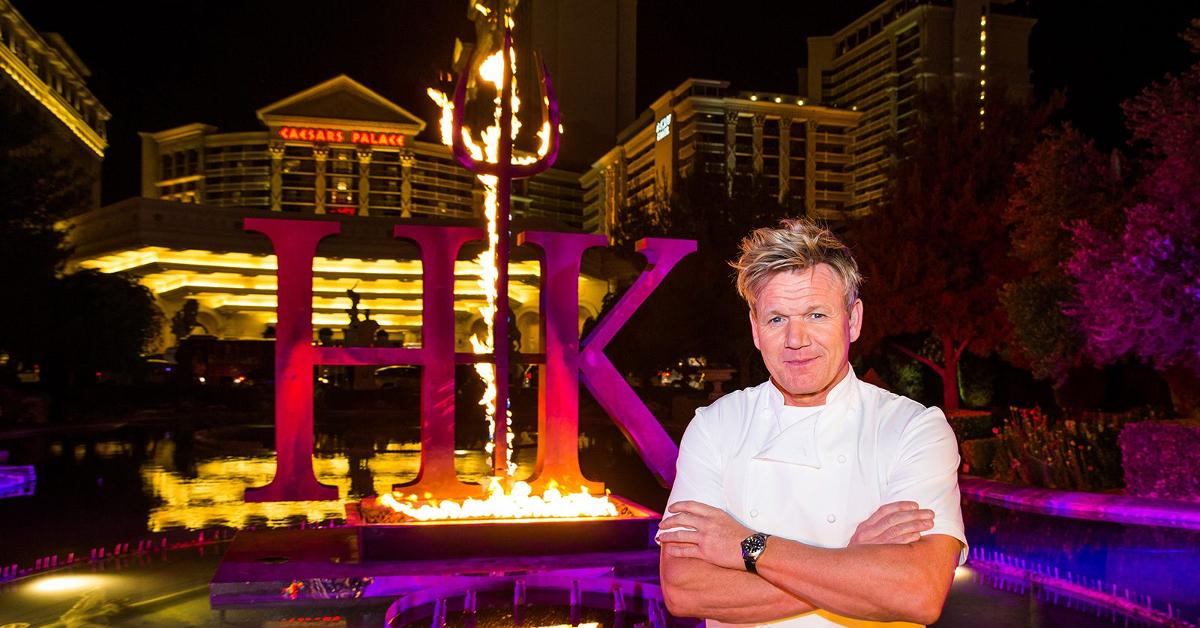 When it comes to celebrity restaurants, especially ones that are on the main drag in popular cities, they're often deemed tourist "traps" for a reason — they're all about making big money. Many hungry people have overpaid for an unimpressive meal fancily arranged on a plate in places like South Beach, Miami; Times Square in New York City; or almost anywhere in Los Angeles. When eating in Las Vegas, it can also be a gamble.
Article continues below advertisement
However, Gordon Ramsay Hell's Kitchen restaurant, which is located in Caesars Palace in Sin City, is actually somewhat reasonable in terms of the quality of food. As of the time of this writing, its nearly 9,000 Yelp reviews have left it with a 4.4-star rating, which isn't too shabby either. So, if you're planning a trip to Las Vegas and want to know if dining at Hell's Kitchen will break your bank and your soul, here's how much it costs to eat there.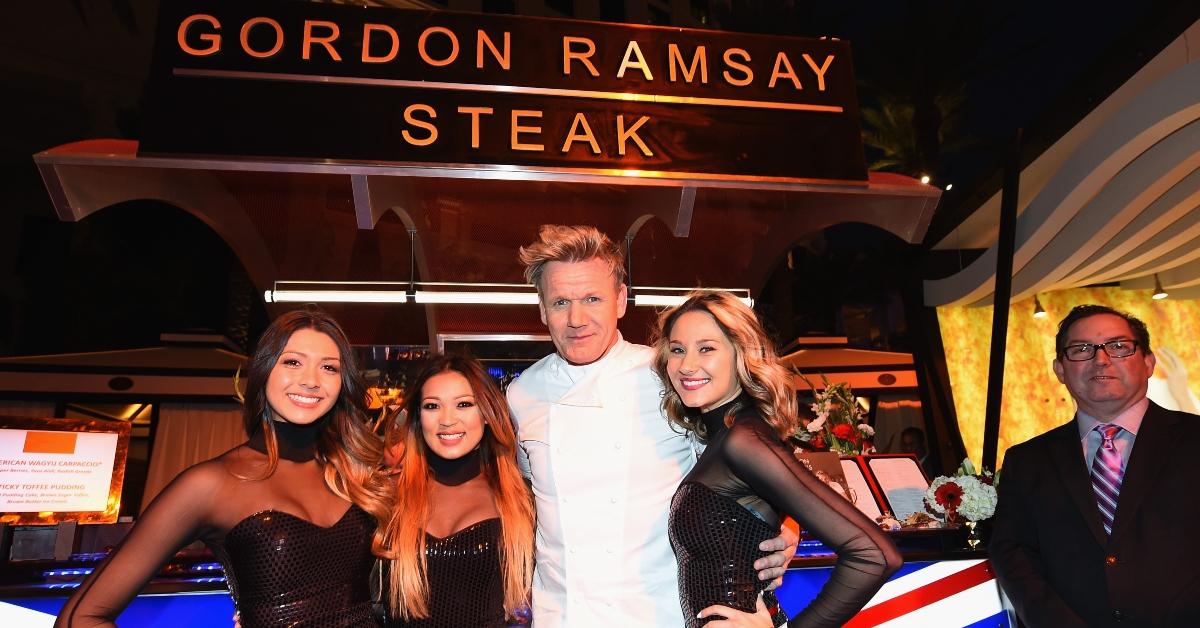 Article continues below advertisement
How much does it cost to eat at Hell's Kitchen?
We're going to focus on the dinner menu, as that's a classic dining time for Hell's Kitchen. A popular way to go if you're someone who has trouble making decisions is a prix fixe menu. Let them choose for you! We don't have to live a life of confusion. The three-course fixed menu costs $89.95 per person and is bumped up to $148.95 per person if you pair it with wine. We always say yes to wine. With dishes like pan seared scallops, golden beet salad, beef Wellington, and sticky toffee pudding, you will not leave hungry.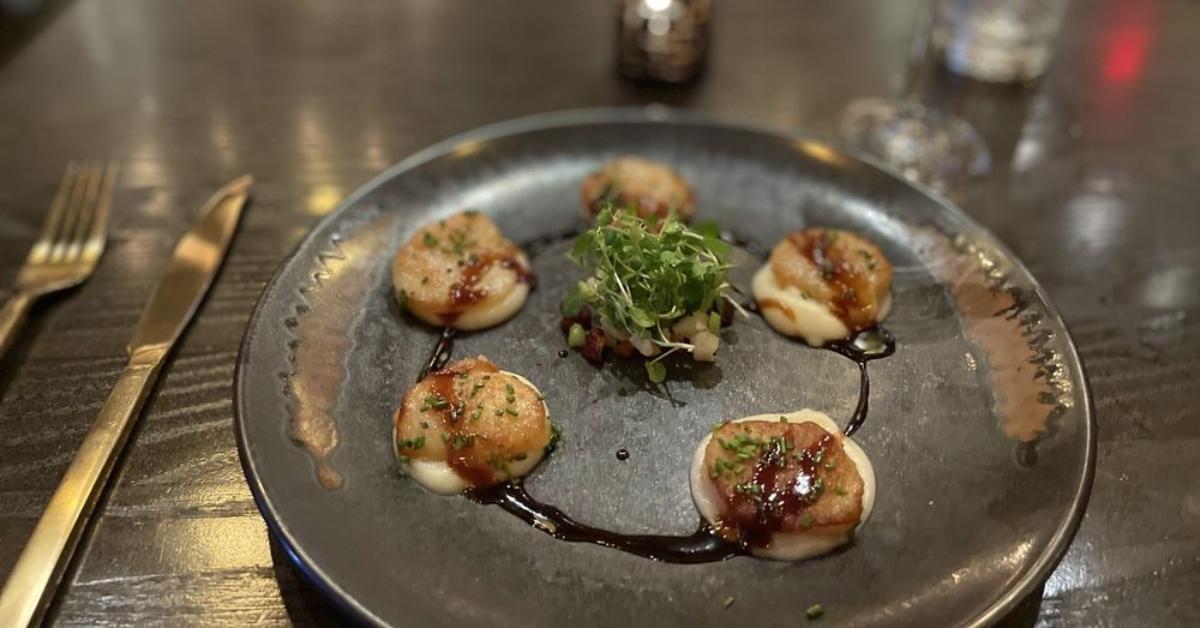 Article continues below advertisement
Thinking you might go rogue with their regular dinner menu? Great, we love food confidence. The cheapest option that isn't a side is the pumpkin soup, which will cost you $16.95. Over on the higher end, you're looking at $79.95 for the mishima reserve wagyu ribeye. In between those two things lives a wide range of meals in the 20- and 30-dollar ranges, with the non-prix fixe beef Wellington coming in hot at $69.95 (nice). We also love an entire meal of sides, which all cost $14.95 each.
What's to drink at Hell's Kitchen in Las Vegas?
Obviously we know people will be drinking in Vegas, and Hell's Kitchen is certainly accommodating when it comes to their alcohol menu. If you're feeling celebratory or just plain sassy, then a bottle of wine is the way to go. For the "money is no object" crowd, we're placing our bets on the 2014 Hundred Acre Ark Vineyard, cabernet sauvignon which is a jaw-dropping $1,050.95. Not into spending your rent on a bottle of wine? How about 2017's Marsanne Tahbilk for which you will spend $65.95.
Article continues below advertisement
For the less committed, there is the old fashioned way of drinking by the glass. In fact, feel free to order an old-fashioned even though it's not listed on the menu. You can, however, grab an array of cocktails featuring bourbon, mezcal, gin, and vodka for under $22 each. A glass of wine won't cost you more than $40, and if that's too much, just order a beer. Hell's Kitchen even serves Coors Lite for $10.95. Gosh, how much is a Coors heavy?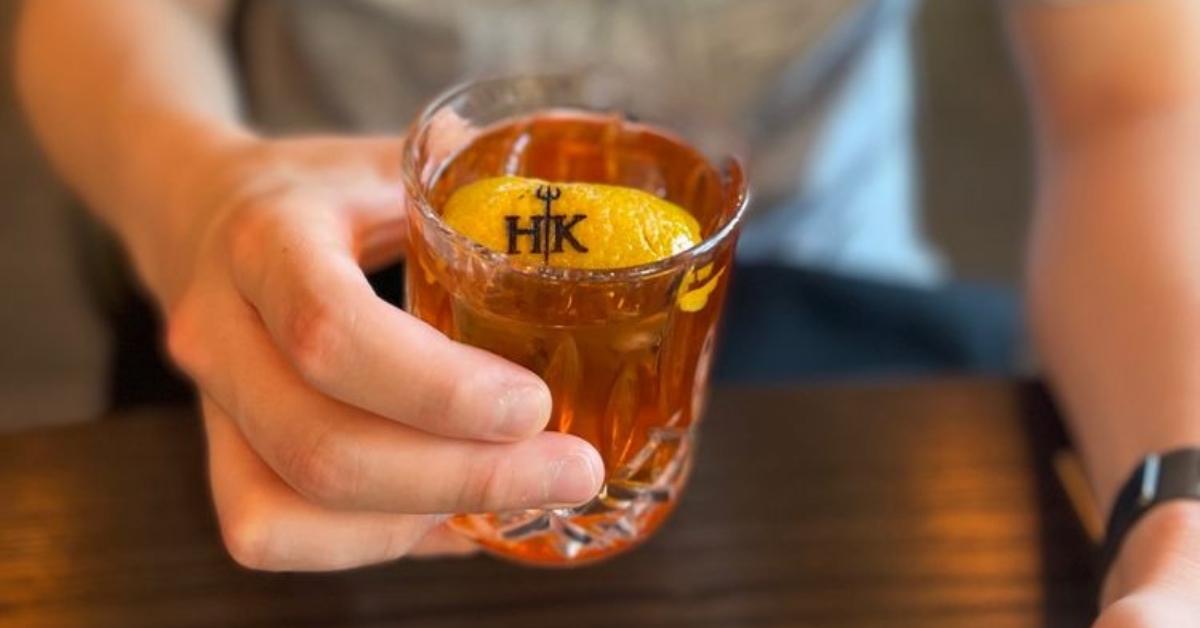 Article continues below advertisement
Gordon Ramsay's Hell's Kitchen also offers a vegan/vegetarian menu.
Despite the British chef's proclivity for beefing with vegans on social media, his restaurant does offer dining options for those who adhere to vegetarian and vegan diets, including dessert. Vegan/artichoke risotto, pan seared tofu scallops, quinoa salad, and a host of other options are ready to be consumed. It's not as fully formed as the other menus the restaurant offers, but there are a bunch of different dishes to choose from that all cost significantly less than the other options.
At this point you should be ready to make a reservation. Hell's Kitchen is open seven days a week from 11:00 a.m. to 11:30 p.m. every night. You can reserve a table online or give the restaurant a call. The suggested attire is business casual but we say go all out. Feel free to look like you just dropped in from heaven when spending an evening in Hell's Kitchen.