'Hell's Kitchen: Battle of the Ages' Season 21 Winner Dishes on Finale and Life Post-Show (EXCLUSIVE)
'Hell's Kitchen: Battle of the Ages' — The Season 21 winner opened up exclusively with 'Distractify' about the finale, life today, and more.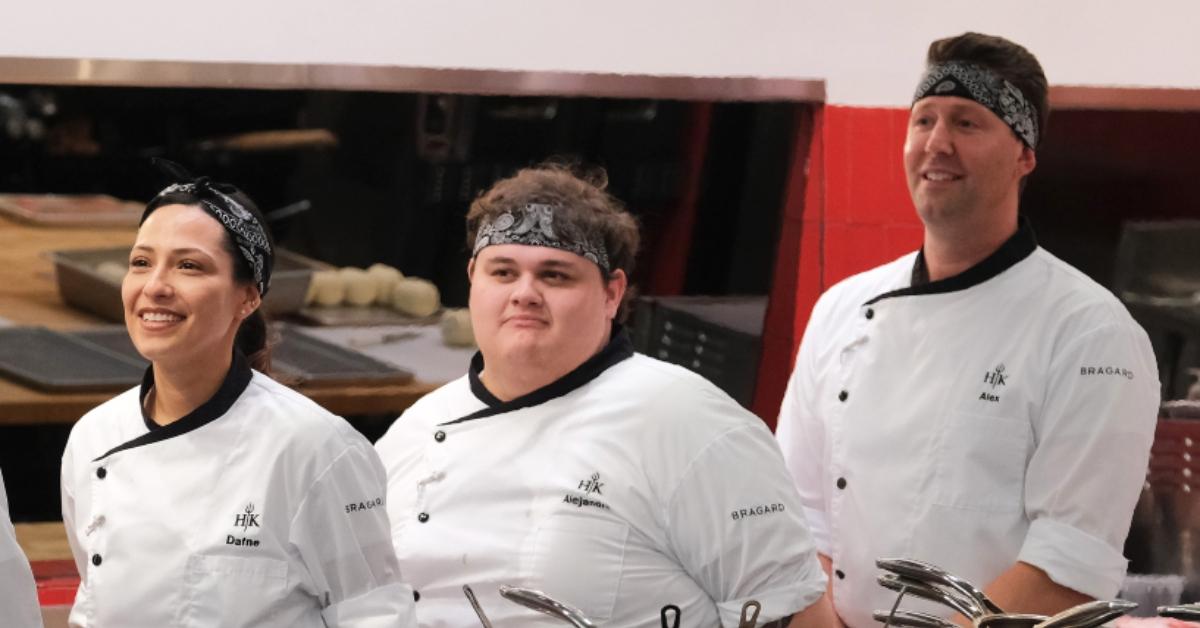 Spoiler alert: This article contains spoilers for Hell's Kitchen: Battle of the Ages.
Yes, chef!
After weeks of high-pressure tests and successful (as well as not-so-successful) kitchen services, the Season 21 winner was finally announced on Hell's Kitchen: Battle of the Ages. With only three chefs remaining — Alejandro Najar, Alex Belew, and Dafne Mejia — only one could be crowned the winner and named the head chef at Gordon Ramsay's new restaurant at Caesers in Atlantic City, N.J.
Article continues below advertisement
Ultimately, Chef Ramsay named Alex Belew as the winner of Hell's Kitchen Season 21.
In an exclusive interview with Distractify, Alex opened up about the Hell's Kitchen finale, including what surprised him most about the competition and if he's currently working at Gordon Ramsay's restaurant in South Jersey.
Check out our Q&A below. [Editor's note: This interview has been edited and condensed for clarity.]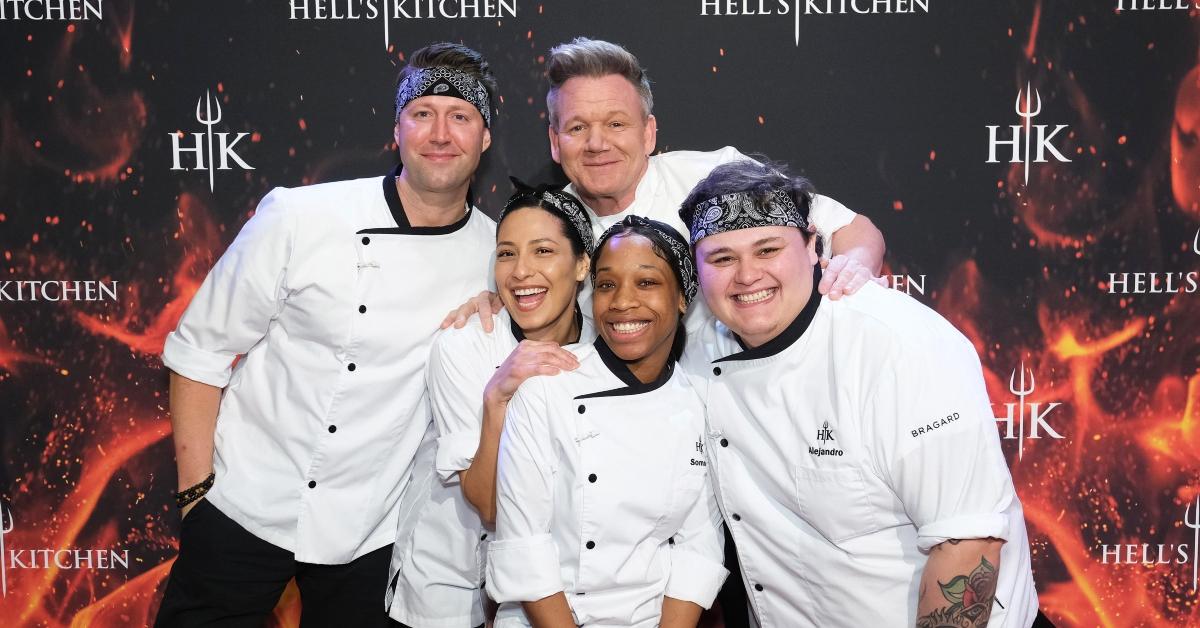 Article continues below advertisement
'Hell's Kitchen: Battle of the Ages' Season 21 winner Alex Belew talks finale, life today, and more.
Distractify: When you walked through that door, you immediately fell to your knees. What was going through your mind at that moment when you were announced the winner of Season 21?
Alex Belew: That was 100 percent disbelief. I mean, if you pause it, when I opened the door ... my eyes are as big as they [could] possibly get. I couldn't believe it. I was sure that Dafne was going through that door.
Before Hell's Kitchen, you were already an award-winning chef. What made you want to compete on the show?
A.B.: I was very unsatisfied with where my life was at the time, with COVID shutting down my restaurant [Dallas and Jane], and I pivoted to a meal prep company. You know, I was used to making a different menu almost every day. We would go to the farmers market and deal with producers and purveyors, and I had a full team and my dining room was full. And then that was taken away. Then I switched to a meal prep company. And it was really just me, and another lady working. And we were doing just volume, mass manufacturing, packaging meals. And it was successful.
Article continues below advertisement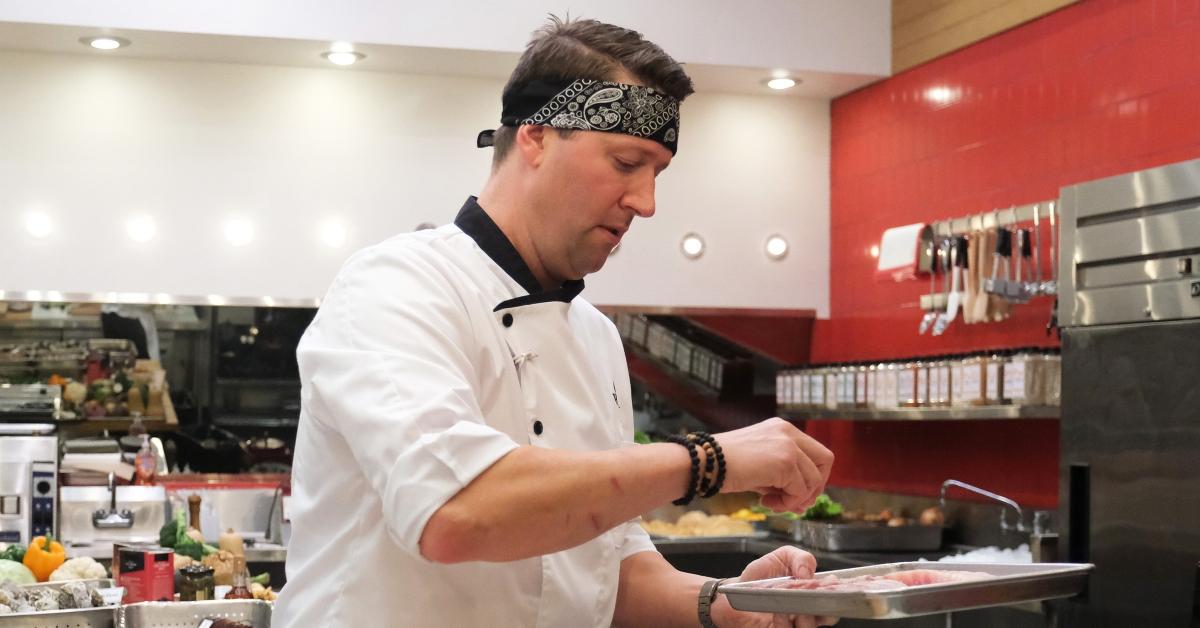 A.B. (continued): But creatively, I was just so stuck. I felt so bored. And I mean, my wife and I, we were both talking about let's just move to Montana. ... I was just sitting at the restaurant one day. And I was like, 'There's got to be more to life than this.' I was on Facebook and a guy that I went to culinary school with had posted the link to the application to Hell's Kitchen on his page. ... So, I clicked it and filled out the application. Five minutes later, there was a phone call from a producer. And six months later, they called me and told me that I'd made the show.
Article continues below advertisement
Overall, what did you think of the competition?
A.B.: I think it's like looking at a picture of the Grand Canyon [versus] actually standing in the middle of the Grand Canyon. When you watch it on TV, you're like, 'Yeah, it's not gonna be hard. That's simple.' And then you go live it, and just the amount of work that we put in every day was, you're talking 20-hour days. ... You have no contact with your family; you don't realize how hard that'll be. I missed both my boys' birthdays. ... But you know, you don't have your support system, your normal life is gone. You're sleeping in a strange environment with four other dudes that are all snoring, and you never know what each moment is going to bring. So, you're in this constant state of like, fight or flight.
Article continues below advertisement
What surprised you the most about this competition?
A.B.: The one thing that I loved the most about it was that all of us, even the people that went out first, everybody that was there was legitimately pushing as hard as they possibly could. We all wanted the same thing. And so everybody was giving their all and when you're surrounded by people that are all going for the same thing, all like-minded individuals, it makes you work harder. ... It was cool to be surrounded by people that were creative, talented, humble for the most part, and really giving their all every day. It's fun to be surrounded by people like that.
Have you started working at Caesars in Atlantic City?
A.B.: I've had a conversation with the director of food and beverage. I am going up there in March to make introductions. And we are actively talking about a plan. [It's] exciting! I mean, you know, to be able to still work with Gordon in some capacity. I mean, obviously, he's an incredibly busy man but to be in an environment where I get to learn something brand new ... I'm all about getting as much knowledge as I can out of life and trying to better myself. And so to be able to put myself in a situation where I've never worked in a restaurant that would do that much volume, it would be really cool to watch and to learn and to absorb. And to just become a more well-rounded chef at the end of the day.
You can watch Hell's Kitchen: Battle of the Ages on Fox.