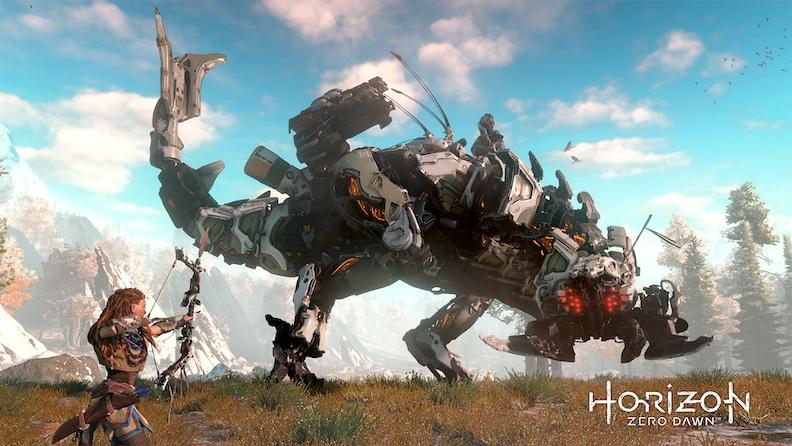 'Horizon Zero Dawn' Is Getting a TV Series on Netflix
It isn't a surprise that some of the most critically acclaimed video games to have been released in recent years are quickly being adapted for both the big and small screen. The Uncharted video game franchise received its own movie starring Tom Holland recently, while The Last of Us is currently being adapted for HBO.
Article continues below advertisement
Both of these Sony-led video game franchises received praise for their storylines in the games, Now, those who don't consider themselves gamers will get to experience the tales on screen. But the company isn't stopping there.
Horizon Zero Dawn, another PlayStation exclusive title that recently released its sequel, Horizon Forbidden West, has also reportedly been optioned for a TV series with Netflix. Here's what we know about the series so far.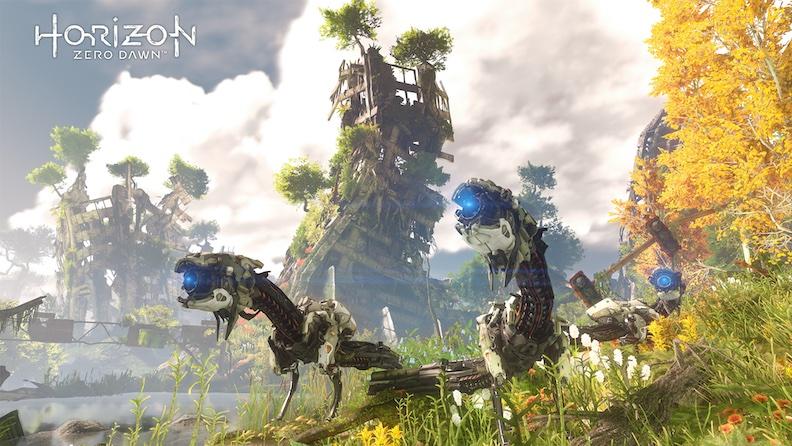 Article continues below advertisement
The 'Horizon Zero Dawn' TV series is in "early development" with Netflix.
According to Variety, Horizon Zero Dawn will soon be adapted for a television series on Netflix. This is just one of a series of video games created for PlayStation consoles to get the Hollywood treatment, and this 2017 title has many fans hopeful for the adaptation.
The title, which was originally released for the PS4, received high praise from critics and was quickly nominated for a series of awards, including Game of the Year, Best Narrative, and Best Game Direction at the 2017 Game Awards.
Horizon Zero Dawn follows Aloy, an outcast in a post-apocalyptic America where robotic creatures roam the land and pose a threat to humans. When she attempts to rejoin the Nora tribe at the Proving, the group is attacked by another tribe. Aloy is forced to venture out on her own journey to not only find answers to her own lineage but to understand what's causing the machines to become more hostile toward humans.
Article continues below advertisement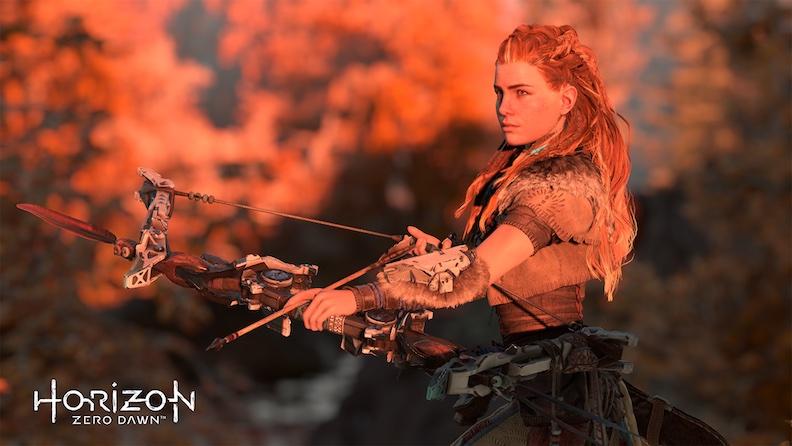 When will 'Horizon Zero Dawn' come to Netflix?
Since the title was just confirmed to be in development for the streaming service, it will likely be a few years at the least before we see Horizon Zero Dawn come to Netflix. The upcoming HBO series for The Last of Us announced its casting choices in early 2021, but there still isn't a release date tied to the title. At this time, it's too early to know when the series will be coming out, but it will likely be long after fans of the series have finished the original game's sequel.
Article continues below advertisement
Who will be in the 'Horizon Zero Dawn' TV series?
Since the title was just confirmed to be in the works, it's a little too early to know for sure who will be connected with the project. If the names tied to other PlayStation adaptations is any indicator, the cast will likely be stacked with some big names.
The Last of Us currently has The Mandalorian star Pedro Pascal cast as Joel and Game of Throne's Bella Ramsay as Elli. Variety also confirmed that a film adaptation of The Ghost of Tsushima will be directed by John Wick's Chad Stahelski.
While it's too early to know for sure, it's never too early to begin fan-casting the adaptation with your best picks.