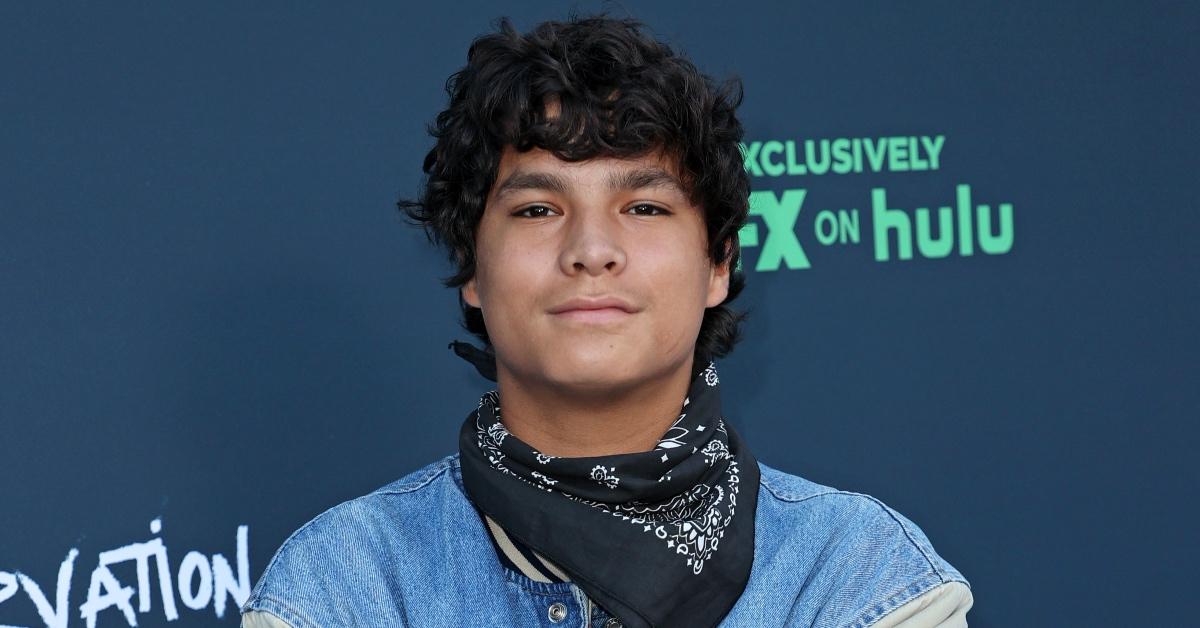 The Season 2 Premiere of 'Reservation Dogs' Revisits Daniel's Tragic Death — What Happened?
Content warning: This article mentions suicide and might be triggering to some readers.
Sterlin Harjo and Taika Waititi's comedy-drama series, Reservation Dogs, plunges viewers into the strange microcosm of rural Oklahoma, a place where a group of friends try to find an escape by raising enough money to travel to California.
Article continues below advertisement
The Season 2 premiere of Reservation Dogs addresses how the events captured in Season 1 have shaped the lives of Elora (Devery Jacobs), Bear (D'Pharaoh Woon-A-Tai), Willie Jack (Paulina Alexis), and Cheese (Lane Factor).
Article continues below advertisement
Daniel lost his life in Season 1, Episode 7 of 'Reservation Dogs.' Here's what happened.
The Season 2 premiere of Reservation Dogs features a scene in which Willie Jack tells Daniel (Dalton Cramer), her recently deceased best friend, about the latest occurrences shaping the lives of the friendship group and the broader community.
Daniel's tragic death left the whole group in tatters, with the teenagers all having to find a way to move past the tragedy and process the loss as best they can. Daniel died by suicide in Season 1, Episode 7.
Daniel and Elora embark on a spontaneous adventure in Season 1, Episode 7, hitting up a honky tonk that plays good enough music and has a magical enough atmosphere. Elora convinces Daniel to dance, and they end up having a great time.
After leaving the bar, Daniel and Elora promise each other they will go to California. Daniel starts walking, and Elora asks him to text her if anything comes up. The next day she finds his dead body in a building next to the hideout. He had hung himself.
Article continues below advertisement
The heartbreaking scene left a lasting impact on viewers.
"TW: suicide. Reservation Dogs has hit me in the gut many times. My friends and I also wanted to GTFO of Pine Ridge and SD … but Denver was our plan. I was afraid to leave what I knew, however, so I went to USD during my freshman year of college. Then my friend died the same way as Daniel," tweeted @notdbird.
Article continues below advertisement
"TW for suicide. Just watched the Reservation Dogs episode where Elora finds Daniel's body. I've never been brought to tears so fast. My heart and chest are so heavy," tweeted @piratewebkinz.
Article continues below advertisement
Daniel's death in Season 1 of 'Reservation Dogs' is bound to influence the events of Season 2.
The Season 2 premiere of Reservation Dogs casts light on how the group has been coping with the traumatic event.
As the person to come up with the idea for the trip to California, Daniel was instrumental where everyone's lives were headed. The hideout is about to be demolished, which further exacerbates Willie Jack's sense of guilt. Devastated by what happened, she starts to blame herself, believing the curse she was trying to put on Jackie in Season 1 has come back to bite her.
In Season 2, she sets out on a mission to reverse-engineer the perceived effects of the curse in the hope she may restore the old order of things. Will she manage? There's only one way to find out.
Season 2, Episodes 1 and 2 of Reservation Dogs are available on Hulu now. New episodes drop Wednesdays.