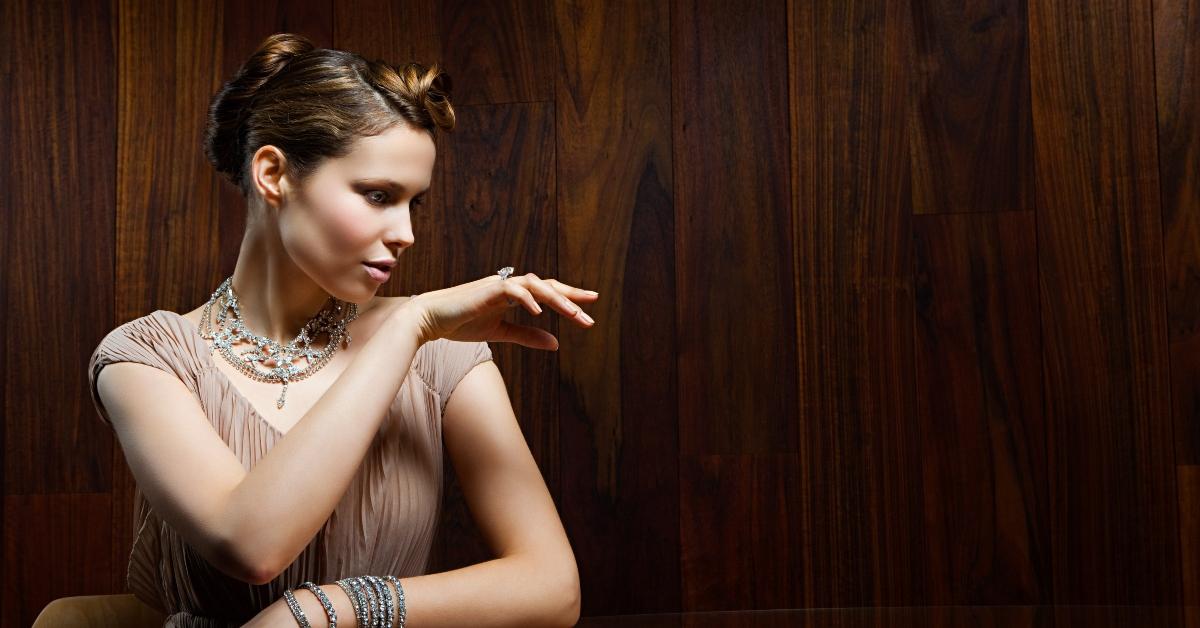 Let's Get Groovy! Exploring the Science Behind Color-Changing Mood Rings
In January 2023, journalist Laura Spitalniak tweeted a photo of a "vibe check ring" from American Eagle along with the hilarious caption "These are MOOD RINGS respect your ELDERS."
The so-called "vibe check" accessory claims to convey six different, well, vibes: ugh (orange), chill (blue), hopeful (yellow), amused (green), crushing (pink), and extra (purple).
Article continues below advertisement
Initially popularized in the groovy '70s, making a comeback in the grungy '90s, mood rings typically come with a color-coded key and are said to mimic the wearer's emotions — often narrowing down the nuanced complexities of human feelings to categories like "ugh."
Whether they feature a bulbous color-changing stone and a thin band, or the band itself holds the mystical mood-reflecting abilities, mood rings have always been an enigma, a fashion mystery, if you will. So, how do they work? Flip your mood to "curious," because we're about to reveal the science behind the gimmicky jewelry.
Article continues below advertisement
How do mood rings work?
Invented by Joshua Reynolds (who also designed the ThighMaster) in 1975, mood rings — originally called Mood Stone Rings — are essentially liquid crystal vessels. Huh? According to Lancaster Online, the former Wall Street stockbroker abandoned his established career to "examine biofeedback as a way to relax."
During an experiment, Joshua "chemically treated a clear quartz stone with a liquid crystal material that changes color with alterations in finger temperature," a move that spawned one of the greatest fashion fads of the 20th century.
Studies have shown that both emotions and stress levels can be read via hand temperature. With this information, the inventor turned his temperature-sensitive, thermotropic liquid crystal-infused stones into popular jewelry, even enticing celebs like Barbara Streisand.
Article continues below advertisement
Warm hands typically turn a mood stone cobalt blue — which signals "happiness or passion" — while cold hands turn a mood stone black — which signals "high stress and anxiety" (or a damaged stone). A range of colors and moods lie on the spectrum.
Article continues below advertisement
As for why the thermotropic liquid crystals change color, ThoughtCo. wrote that they twist in response to temperature changes. "The twisting changes their molecular structure, which alters the wavelengths of light that are absorbed or reflected."
"Wavelengths of light" is scientific jargon for color.
On average, a person's resting peripheral temperature is 82 Fahrenheit, which produces a bluish-green mood ring. As peripheral body temperature increases, the liquid crystals bend one way; as it decreases (which occurs when blood flows toward the internal organs), they bend the other way.
Though peripheral body temperature naturally fluctuates, external heat sources — like a hot coffee mug — can affect the accuracy of a mood ring.
Article continues below advertisement
We previously dubbed mood rings a gimmicky fad, but their inventor doesn't view them that way.
"It was part of the whole new movement to relax the nervous system," he said in an interview, per Lancaster Online. "Even today, there's not a widespread understanding of how it works, but it's more than a fad."
Fad or not, mood rings will forever represent a slice of fashion history, with a side of eye-catching science, of course.