HBO Max's 'Julia' Details How Beloved French Chef Julia Child Got Her Own Cooking Show in the 1960s
While it'd be easy to call Julia Child the reigning Queen of Butter (we don't talk about Paula Deen, folks), she's so much more than a cheap joke about a delicious fat product. American chef and cookbook author Julia Child will go down in herstory as a trailblazer of the culinary arts, as she became the first woman to be inducted into the Culinary Institute of America's Hall of Fame. She was girlbossing it up well before the likes of Dominique Crenn, Nadia Santini, and Giada De Laurentiis.
Article continues below advertisement
Today, we're used to seeing woman-led cooking shows like Rachel Ray's 30-Minute Meals and Giada De Laurentiis' Everyday Italian, but it wasn't the norm in the '60s. Julia Child was one of the first women to have her very own educational cooking show (just after Dione Lucas). Whether it be via her boeuf bourguignon or coq a vin, Julia brought the joy of French cuisine to American audiences with her legendary series The French Chef — which she won an Emmy Award for.
With memorable quotes like "The only time to eat diet food is while you're waiting for the steak to cook," and her eccentric personality, Julia Child undeniably laid down the ground work for, well, all of Food Network. To get to that point, however, she really had to fight. Julia's journey to The French Chef is detailed in HBO Max's limited series Julia — which premiered on March 31, 2022. Starring British actress Sarah Lancashire as Julia Child, Daniel Goldfarb's series is a love letter to the culinary goddess.
Article continues below advertisement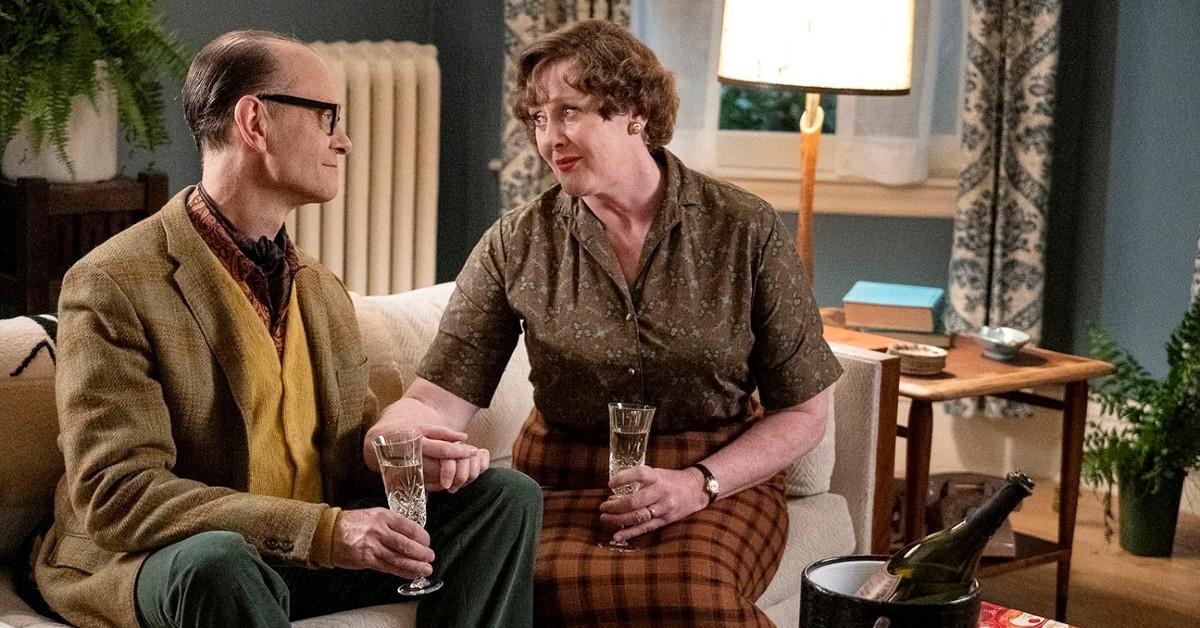 Julia Child found her passion for food while living in Paris, France.
Before becoming the Julia Child we know and love, she worked as a spy for the organization now known as the Central Intelligence Agency during WWII. While stationed in Asia, she met the love of her life, Paul Child, who she married in 1946. The two lovebirds moved to Paris, which was where she attended Le Cordon Bleu, a prestigious hospitality and culinary school known for being "the guardian of French culinary technique."
Article continues below advertisement
An eager Julia instantly felt stuck and bored in the "housewives" class, so she switched to a class full of Army men on the GI Bill, as stated by Bon Appétit. Her blissful connection to food only grew; and though she adored learning, she developed a love for teaching, which she would do in her apartment's kitchen. Famous for being a late bloomer, so to speak, Mastering the Art of French Cooking wasn't published until Julia was about 49 years old. We can all take a page from her book; age is just a number.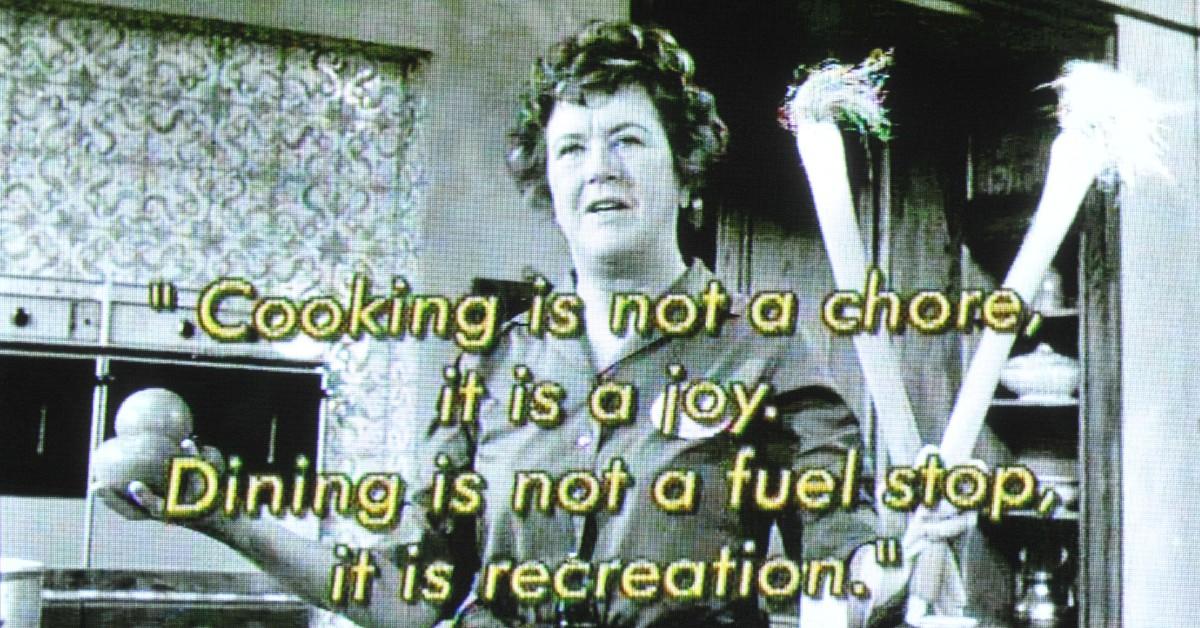 Article continues below advertisement
Julia Child's famed cooking show 'The French Chef' first premiered in 1963.
"At this stage of my life, I want to feel relevant," Julia says in the HBO Max series. Her cookbook was a hit with those enthralled by cooking — so, housewives, essentially. This was the early 1960s, people. With no desire to play by society's rules, she hustled to promote her cookbook, landing a promo spot on local Boston station WGBH. She was set to appear on a book review show called I've been reading; but Julia didn't simply talk about her work, she demonstrated it.
"I thought to myself, 'Who is this madwoman cooking an omelet on a book-review program?'" her producer, Russell Morash, told The New York Times in 2004. With her hot plate and whisk, this "madwoman" was so well-received by viewers — many of whom wrote to WGBH about their love of Julia's omelette segment — that skeptical bosses at the station gave her a chance when she pitched the idea of an educational cooking TV program.
Article continues below advertisement
"Shouldn't we go with someone with a more camera-friendly look and a less distinctive sound," a WGBH big-wig quips in the series' trailer. Despite facing oodles of misogyny and pushback from feminists who had a poor perception of women in the kitchen, Julia rose to the occasion when Russ Morash asked Julia to tape three pilot episodes in 1962.
Article continues below advertisement
And Julia's wonderful soulmate, Paul, was by her side, assisting with shooting and holding up cue cards when necessary. Though it had a rocky start, The French Chef was a groundbreaking success for a solid decade.
Peabody Award winner Julia Child went on to write over a dozen cookbooks and host more culinary shows, like Baking with Julia. Her brand of feminism didn't click with everyone, but she's forever important for breaking into a male-dominated industry with confidence, honesty, and heart. We'll be slurping French onion soup and sipping on French wine in her honor. Just as Julia Child would sign off, we'll just say, bon appétit.
New episodes of Julia release every Thursday on HBO Max.