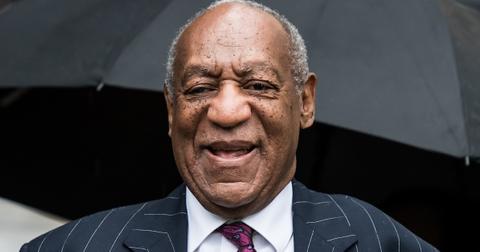 Bill Cosby Feels No "Remorse" Following Sexual Assault Conviction
By Distractify Staff

Updated
In his first interview since being sentenced to prison for sexually assaulting a woman, Andrea Constand, in his own home, Bill Cosby is speaking out about the verdict and his high profile trial. "It's all a set-up. The whole jury thing," the disgraced comedian told the National Newspaper Publishers Association's BlackPressUSA.com during a phone interview. 
The 82-year-old also told the outlet that when he is up for parole, he will not show any remorse. "I was there. I don't care what group of people come along and talk about this when they weren't there. They don't know," he said. 
Cosby is currently serving out his sentence in SCI Phoenix, a state prison near Collegeville, Penn. after being convicted of sexually assaulting a former Temple University employee in 2004.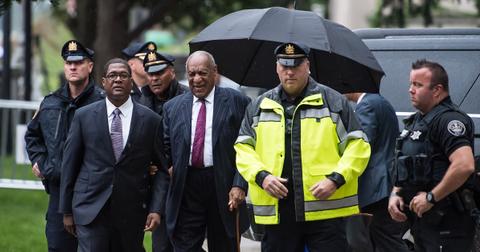 How long is Bill Cosby serving jail time?
In September 2018, Cosby was sentenced by a Pennsylvania judge to serve 3 to 10 years for the three counts of sexual assault. "I have eight years and nine months left," Cosby told BlackPressUSA.com. "When I come up for parole, they're not going to hear me say that I have remorse."
Cosby was convicted on three counts of aggravated indecent assault after Constand came forward claiming the actor drugged and sexually assaulted her in 2004 in his mansion. More than 60 women have come forward with similar allegations of assault; though, the statute of limitations on their claims had expired, which prevented others from filing charges against the comedian.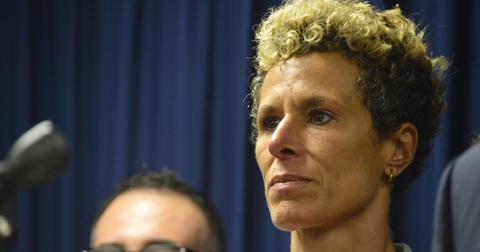 Currently, there are reportedly eight women who have filed civil suits against Cosby, claiming the former star defamed them after he denied their assault accusations (via People). Cosby has denied all accusations made against him.  
"I know what they've done to my people," he said during the interview. "But my people are going to view me and say, 'That boy looks good. That boy is strong.' ... This is political. I can see the whole thing." Adding, "I am a privileged man in prison." 
Bill Cosby gives an update on his life in prison.
During Cosby's phone interview with BlackPressUSA.com, he revealed that he is currently working with fellow inmates in a prison reform program called Mann Up. "I've got a wife and a family, and friends, not in prison, who are so happy that I have something ... that my spirit is up," he said during the 15-minute interview.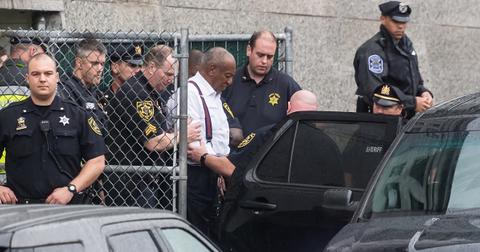 Cosby continued, "I go into my penthouse (his cell) and I lay down and I start to think, now how can I repeat the message, and say it and give it to them on Saturday ... so that they will hear and feel things." In February, a spokesperson for the state prison told The Associated Press that inmates have been assigned to help the former TV dad, who is legally blind. 
If you need support, The National Sexual Assault Hotline is available 24/7 at 1-800-656-4673. You will be connected with a trained staff member in your area. Or visit RAINN.org to chat online with a support specialist at any time.