Paris Hilton's Wedding Cost a Pretty Penny — But Are We Surprised?
Paris married Carter Reum at a lavish mansion in Beverly Hills. They say love don't cost a thing... but seriously, how much was her wedding?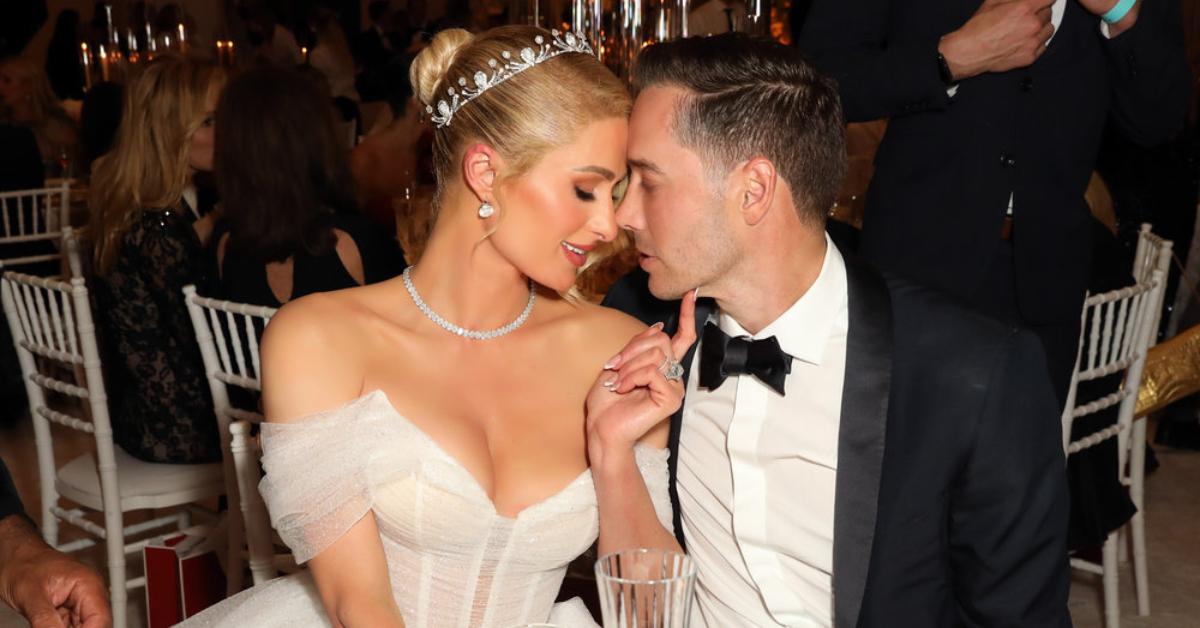 Love doesn't cost a thing — that is, of course, if you're Paris Hilton. The Hilton Hotel heiress first announced her engagement to her now-husband Carter Reum in February of 2021. On his 40th birthday, Carter proposed to Paris on a private island with a Jean Dousset-crafted engagement ring worth an estimated $2 million.
Article continues below advertisement
Soon after Carter's proposal, wedding planning ensued. Traditionally, it's up to the mother of the bride to foot the bill, and Kathy Hilton has it covered in Peacock's Paris in Love. The limited series gives viewers a behind-the-scenes look at Paris and Carter's big day. But how much did Paris Hilton's wedding cost?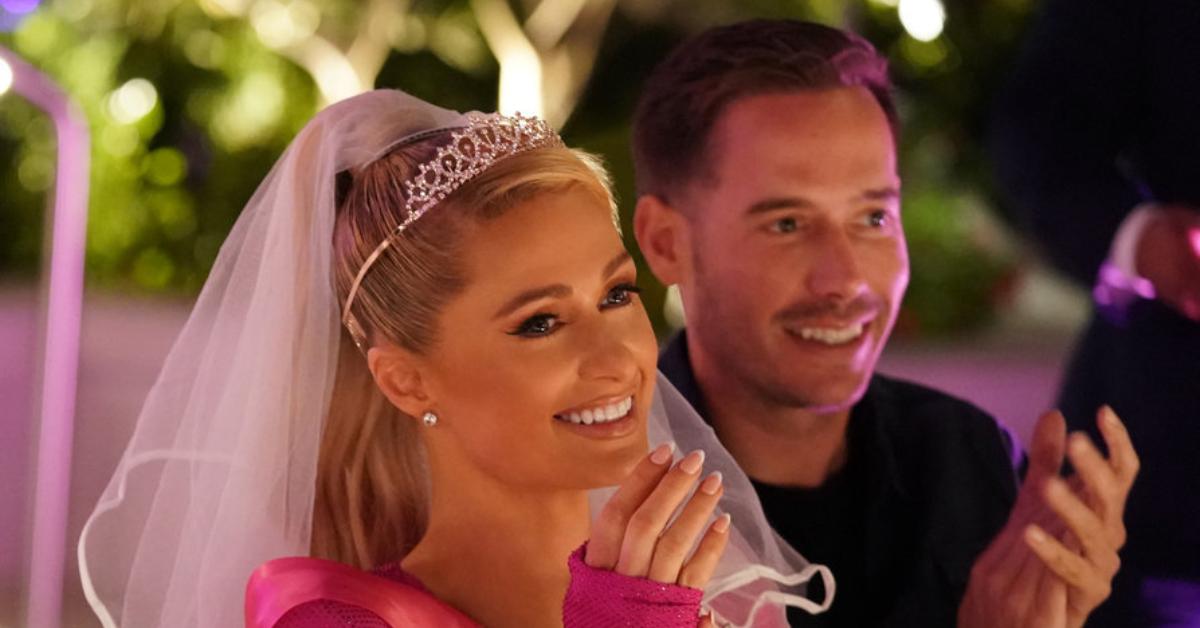 Article continues below advertisement
How much did Paris Hilton's wedding cost?
Longtime fans of Paris know that her life has been anything but simple, so we should expect nothing less for her wedding day. Paris and Carter's gift registry alone was worth more than $60,000. Not to mention, Paris had an Alice in Wonderland-themed bridal shower that featured a champagne vending machine — yes, you read that right.
Though it's unclear exactly how much Paris and Carter's wedding cost, reports estimate that Kathy spent a pretty penny on her daughter's big day.
After the now-newlyweds switched their wedding plans last minute (they originally planned to get married in a church), the couple tied the knot at a Beverly Hills estate that had been in the Hilton family for 60 years. (It was sold to Google CEO Eric Schmidt for $61.5 million in May 2021.)
Article continues below advertisement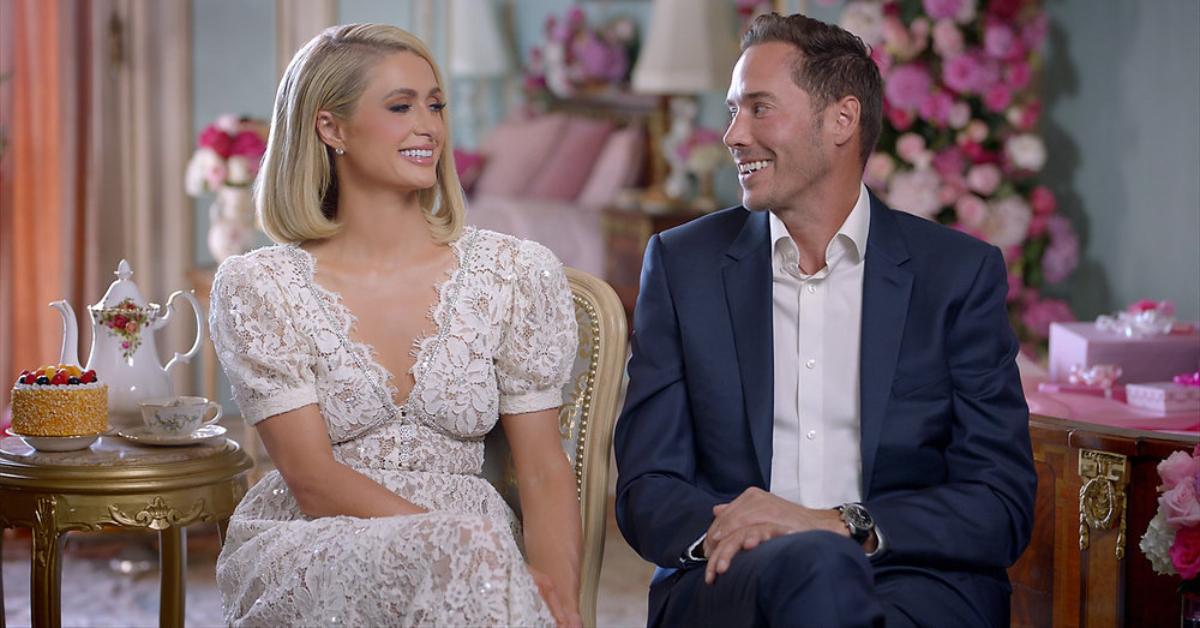 Los Angeles-based event coordinator Mindy Weiss was in charge of wedding planning — alongside Kathy and the groom-to-be, of course. Luckily, Paris was happy to let her mom and fiancé handle the heavy lifting.
Paris told Vogue, "On top of wedding planning, I launched my new media company, 11:11 Media, this year and am in the process of filming and producing a TV show with Peacock called Paris in Love."
"Thankfully, my mom and groom had a lot of opinions on the planning, so I let them take the reins."
Article continues below advertisement
Paris Hilton's wedding dress reportedly costs upwards of $25,000.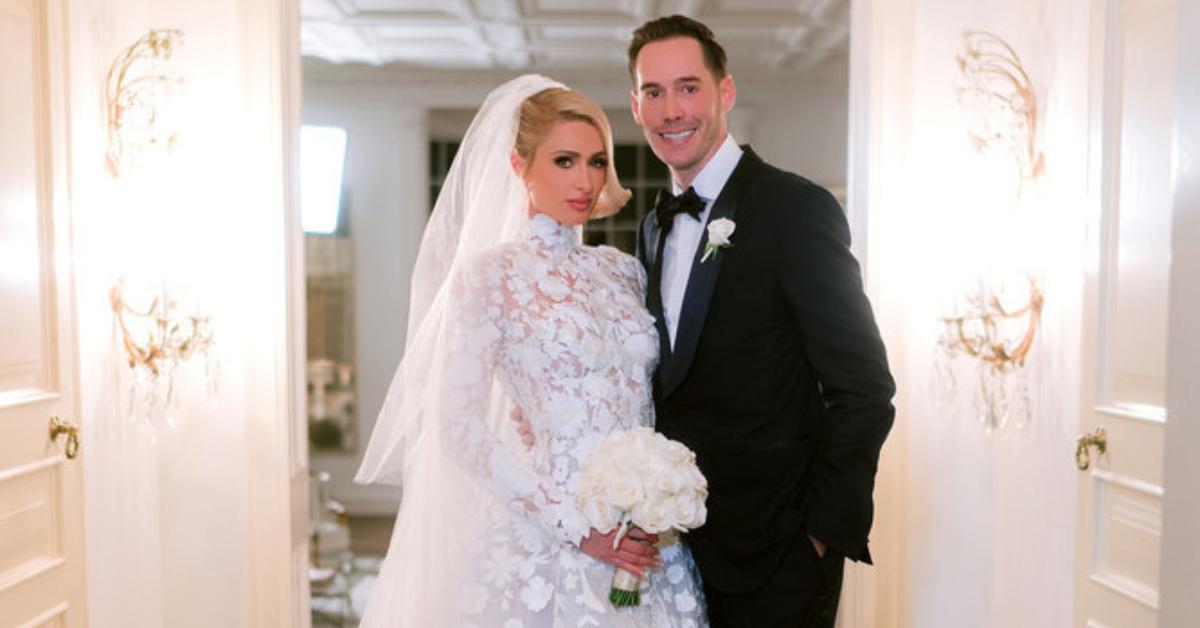 Although Paris initially planned to wear 10 dresses during her three-day wedding celebration, ultimately, she *only* wore six of them.
Paris walked down the aisle in a custom Oscar De La Renta wedding dress. While the price of the dress has not been revealed, reports estimate that the designer piece costs upwards of $25,000.
"I love how it turned out. I wanted something that was timeless, elegant, chic, and iconic, and I am so happy," Paris said of her wedding dress.
As pricey as the couple's wedding was, unsurprisingly, their honeymoon was just as lavish. After their wedding, Paris and Carter invited 12 of their loved ones on a week-long trip to Bora Bora. They followed that with another six weeks spent traveling around the globe to locations such as the Caribbean, London, the Maldives, and Dubai.
Episodes of Paris in Love are available for streaming on Peacock now.