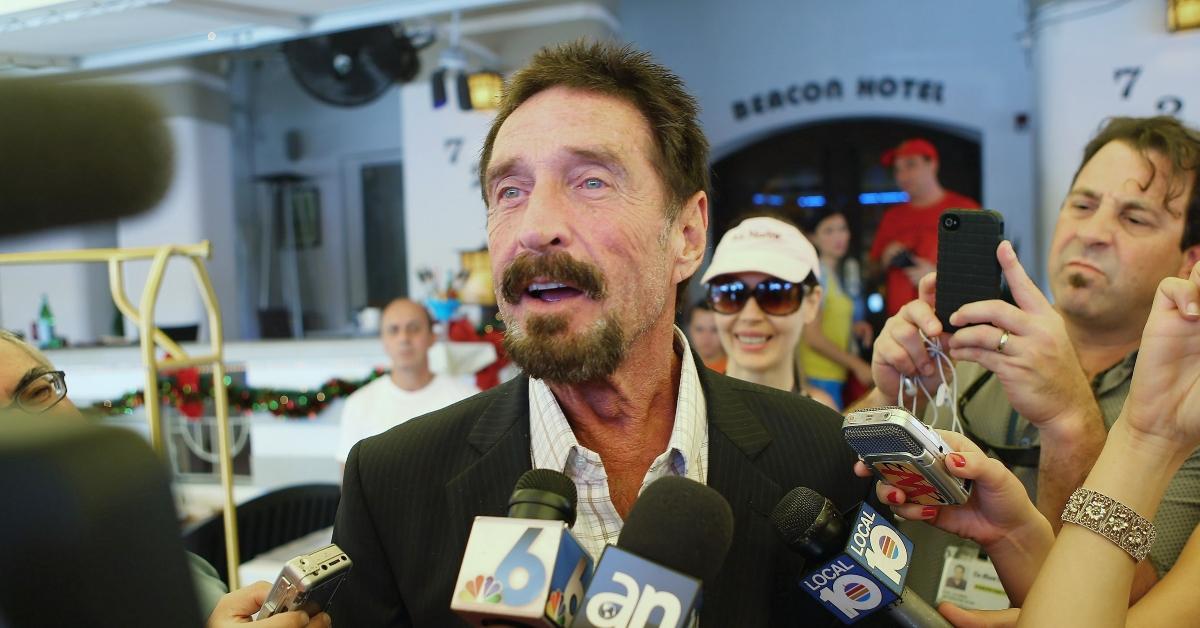 How Much of His Fortune Did John McAfee Have Left by the End of His Life?
A new Netflix documentary about the chaotic life of John McAfee aims to shed light on a genius and a madman. How much of his fortune was left by the end?
It's kind of ironic that the man who designed an anti-virus software program used to protect computers, would end up being so unpredictable and terrifying in his later years. It's not a stretch to say that tech guru John McAfee, inventor of McAfee security, was a genius. On the other hand, he was also incredibly paranoid, reckless, and at one point was even accused of murder.
Article continues below advertisement
A new Netflix documentary titled Running With the Devil: The Wild World of John McAfee sporadically follows the last nine years of McAfee's life, which ultimately ended with McAfee fleeing from the United States government due to tax evasion. Eventually McAfee was caught and would be found hanging in his Spanish jail cell just eight months after his arrest.
Despite being incredibly wealthy at one point in his life, McAfee was notoriously bad with money. What was his net worth?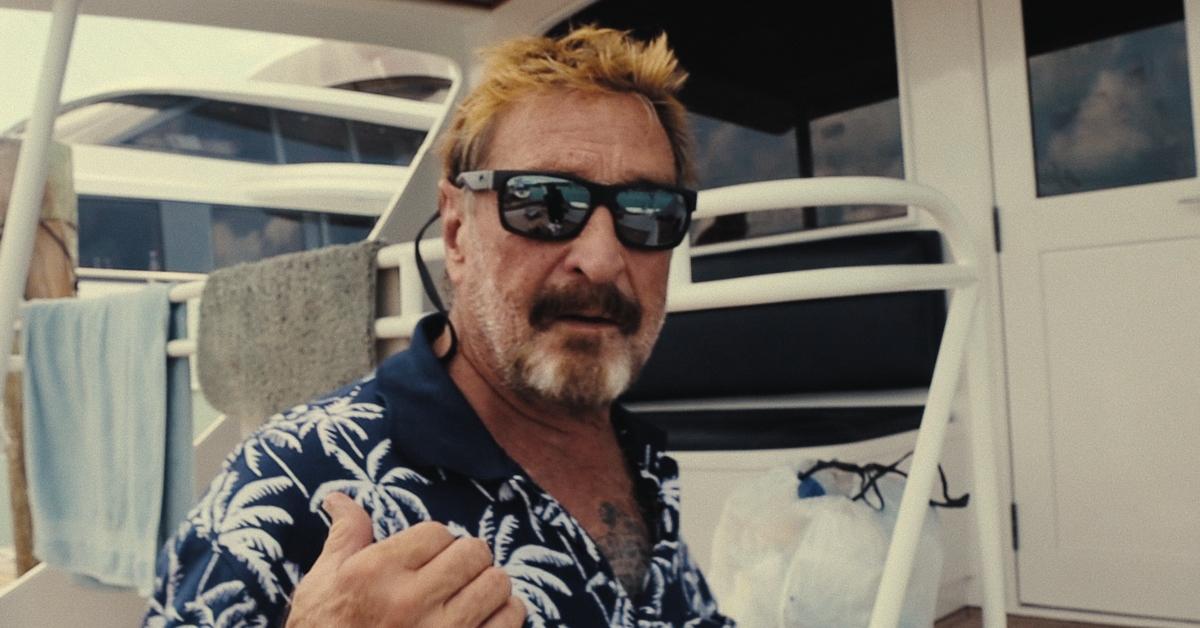 Article continues below advertisement
What was John McAfee's net worth?
The answer to this question differs depending on when we find John McAfee in his life. According to an August 2009 article in the New York Times, McAfee was once worth $100 million until the 2008 recession hit. When that was all said and done, he was worth $4 million after the housing market crash.
"I had no clue that there would be this tandem collapse," he told the outlet while preparing to auction off property in order to pay bills.
McAfee founded his company in 1987 but stepped down in 1994. Sixteen years later it would be acquired by Intel for $7.68 billion, per The Verge. Naturally he didn't see a dime of that money, or the $14 billion shelled out by an investor group in November 2021. Things went south for McAfee, emotionally, professionally, and literally, after his retirement.
Article continues below advertisement
John McAfee died without a penny to his name.
Mark Eglinton, a writer co-authoring a book with McAfee, told The Daily Mail that the former millionaire "blew his $100 million fortune on 'bizarre' mansions and really was broke when he died in a Spanish prison" in June 2021. A week before his death, McAfee tweeted about his financial situation.
"The U.S. believes I have hidden crypto. I wish I did but it has dissolved through the many hands of Team McAfee (your belief is not required), and my remaining assets are all seized." He went on to say, "I have nothing. Yet, I regret nothing."
Article continues below advertisement
In conversations with McAfee, Mark learned where a great deal of his money went. Throughout his life McAfee, owned "large mansions and compounds in Belize, Texas, Colorado, Hawaii, and Tennessee, among other locations," some of which were sold at a tremendous loss because of the 2008 recession. His main home in Woodland Park, Colo. was at one point worth over $25 million but sold for a scant $5.72 million in 2007.
McAfee also said that $100 million can go fast, but that probably isn't true for most people.
Unfortunately, McAfee couldn't even scrape together what was needed to pay Mark, who was in the process of writing No Domain: The John McAfee Tapes. Evidently the book was documenting Mark's "extensive interviews with the outlaw." He's planning on finishing the book on his own and feels no ill will towards McAfee. "I don't doubt that if he could have helped, he would have," said Mark.