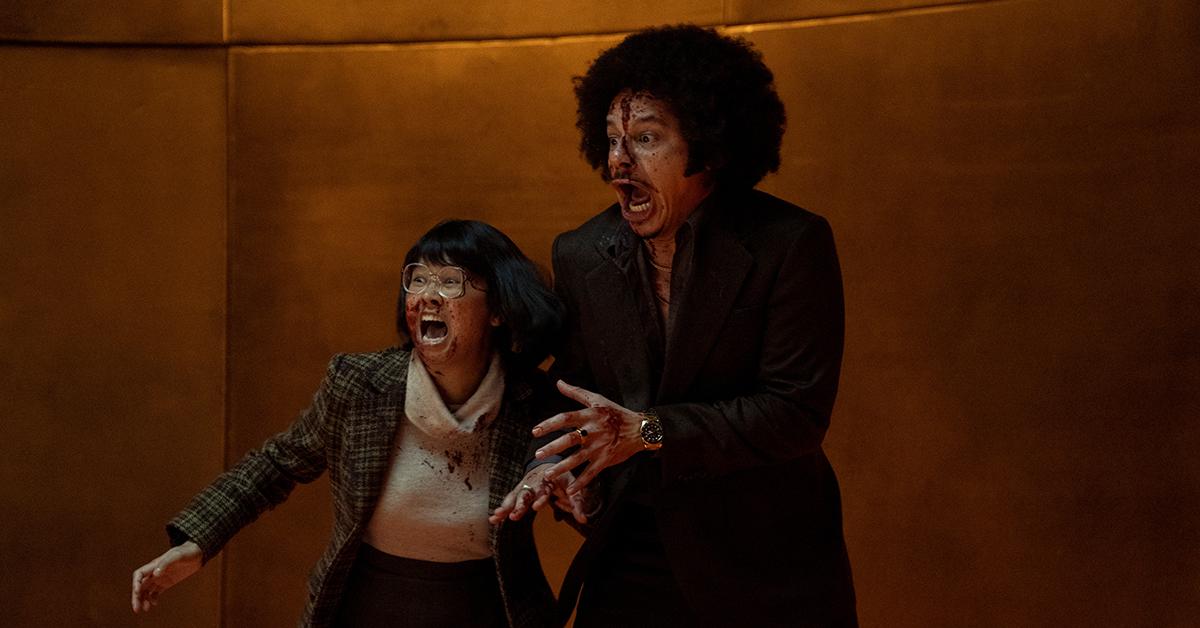 How Scary Is 'Cabinet of Curiosities' on Netflix? Your Mileage May Vary Between Episodes
How scary is 'Cabinet of Curiosities' on Netflix? Guillermo Del Toro's new show is a horror anthology featuring several horror shorts.
Spoiler warning: This article contains minor spoilers for Cabinet of Curiosities on Netflix.
Halloween is one of the few times of the year where we actually want to be scared out of our minds. As an entire month dedicated to horror and spooks, the only way to celebrate other than gorging on candy and pumpkin-spiced beers is to watch some horror movies or TV shows. If you don't have the time to have a whole movie marathon of horror flicks, then a horror anthology might be the next best thing.
Article continues below advertisement
Horror anthology series are a great way to get a proper dose of spooks without having to dedicate several 90-minute segments to being terrified. For the most part, you can get your fix on horror in short bursts of independent stories that present monsters and ghouls in a variety of ways. Think of it as a mystery box of horror where you can get a surprising variety of scary stories.
In recent releases, we have Cabinet of Curiosities on Netflix. But how scary is this new miniseries?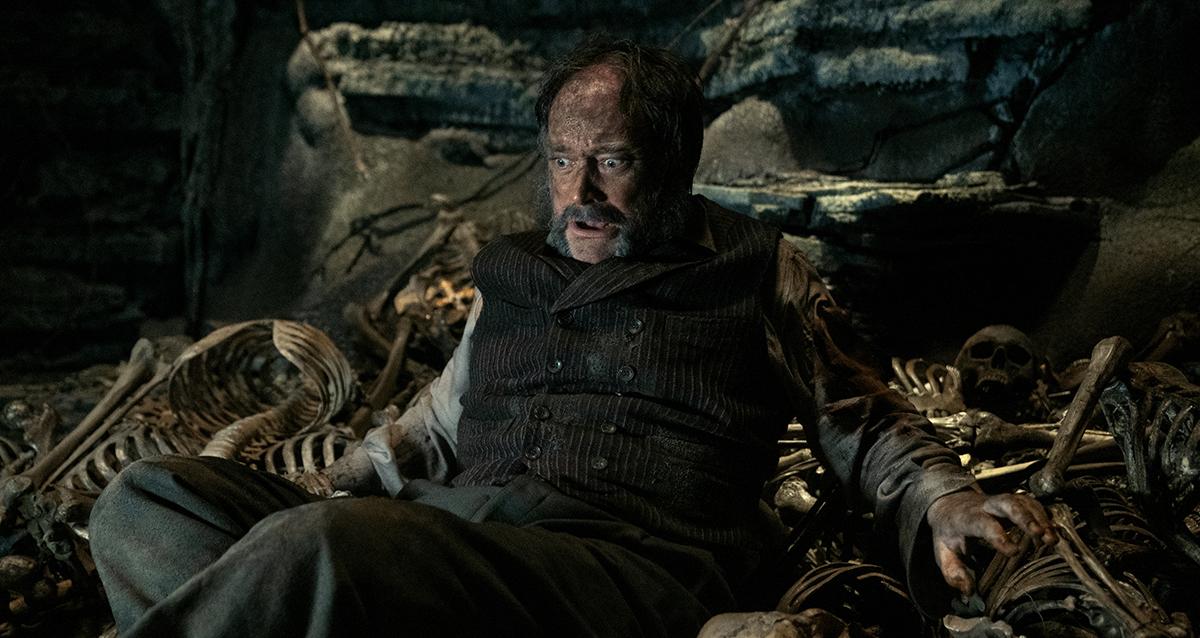 Article continues below advertisement
How scary is 'Cabinet of Curiosities' on Netflix?
Cabinet of Curiosities is a new Netflix series created and hosted by acclaimed film director and horror visionary Guillermo Del Toro. The series is a horror anthology of different scary stories, each showcasing the talents of a different director. Every episode is a new tale, typically involving everyday folks having run-ins with the strange and supernatural. Del Toro introduces the theme of the episode at the beginning of each segment.
The eight-episode series tells wildly different stories, but how effective are they at scaring the pants off of you? Honestly, your mileage may vary on different episodes.
The first episode, "Lot 36," is a bit of a mish-mash of elements loosely tied together with a monster at the end of the story. While the monster itself is pretty horrifying to behold, the buildup doesn't necessarily flow well with its spooky elements.
Article continues below advertisement
The second episode, "Graveyard Rats," is a little more cohesive. There's a palpable sense of sensory horror wherein one grave robber's claustrophobia is put to the test. Tight shots within enclosed spaces do really well to highlight the protagonist's inherit fear, even if the horrors he faces within don't necessarily make much sense.
Later episodes tell much cleaner stories with more consistent elements of terror within these tales.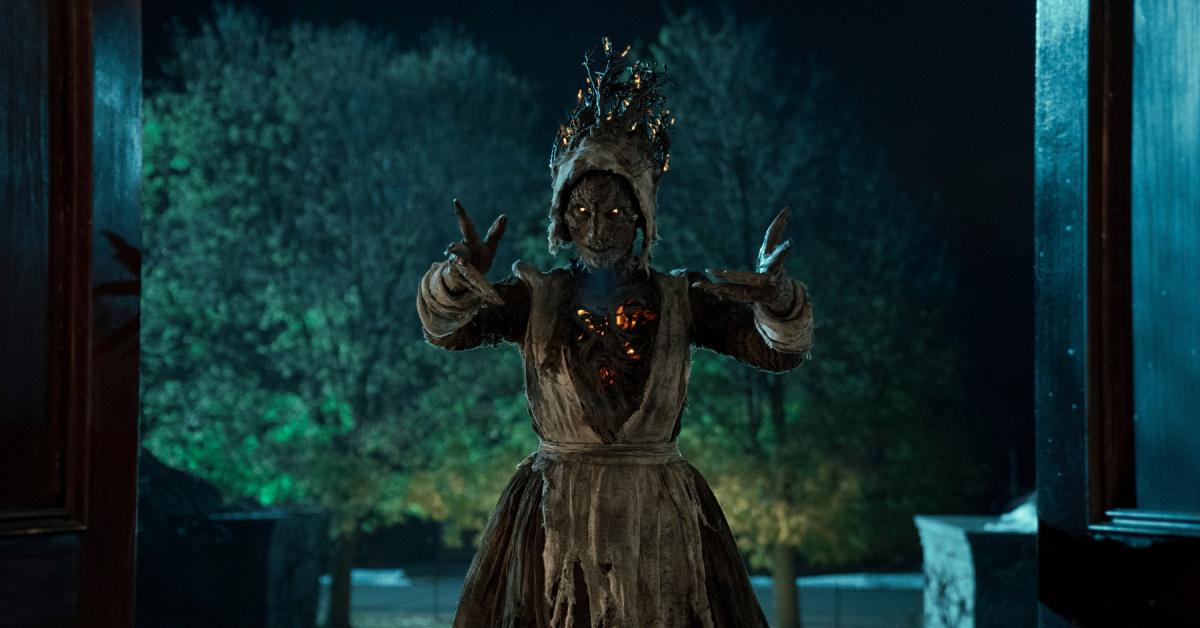 Article continues below advertisement
"The Autopsy" succeeds with some unique set-up and delicious payoff as a coroner digs deep into a collection of bodies and discovers horror within.
"The Outside" may have loosely followed the assignment laid out by Del Toro, but it manages to instill urgency and within an age-old story of a person trying to be beautiful by any means necessary.
All this is to say that not every episode of Cabinet of Curiosities is necessarily a guaranteed spookfest. Some try to coast by with some easy thrills and visual creepiness that just barely hit the mark. Luckily, others manage to be bonafide horror stories that may just have you crawling under the sheets.
Want to see how scary the show is for yourself? Cabinet of Curiosities is now streaming on Netflix.