Blue Beetle Is Stronger Than You Think — Details on His Powers and Abilities
The official trailer for 'Blue Beetle' is finally here, and many DC fans need a refresher on the superhero. For starters, how strong is Blue Beetle?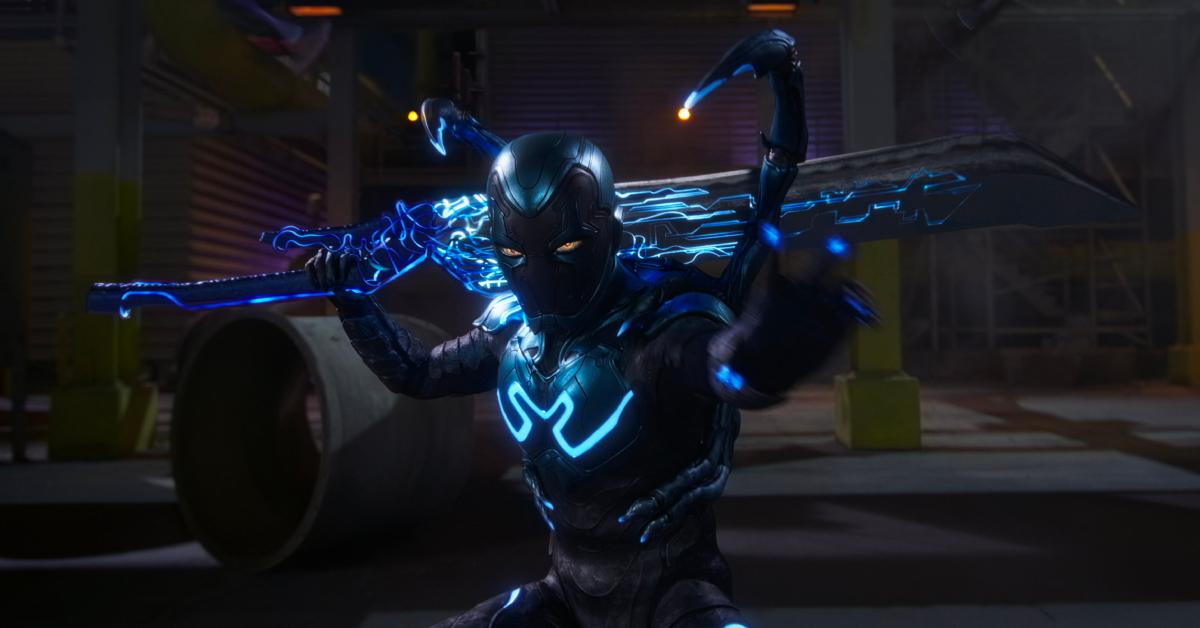 He's a superhero, whether he likes it or not.
After months of anticipation, DC has finally released the official trailer for Blue Beetle. The upcoming film, which is the first Latino solo superhero movie in live-action, centers on recent college grad Jaime Reyes (Xolo Maridueña). As he seeks his purpose in the world, Jaime "unexpectedly finds himself in possession of an ancient relic of alien biotechnology: the Scarab," per the synopsis.
Article continues below advertisement
"When the Scarab suddenly chooses Jaime to be its symbiotic host, he is bestowed with an incredible suit of armor capable of extraordinary and unpredictable powers, forever changing his destiny as he becomes the superhero Blue Beetle," the official synopsis added. Now, as we all bask in the glory of the nearly three-minute trailer, some have questions about the superhero.
For starters, how strong is Blue Beetle? Keep reading to find out!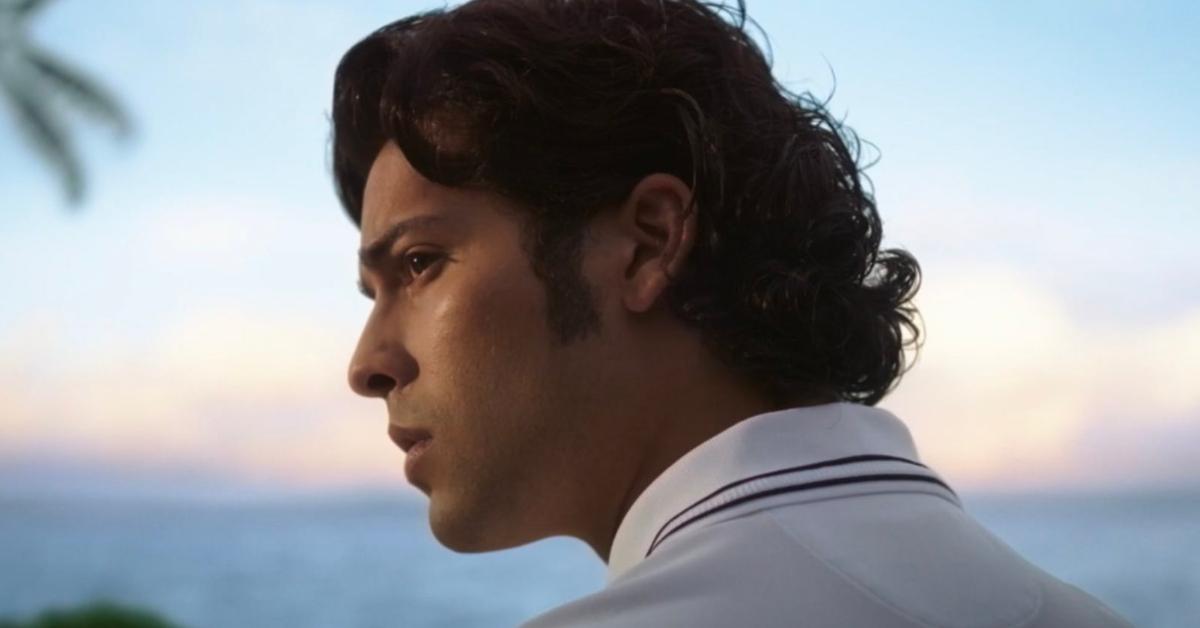 Article continues below advertisement
So, how strong is Blue Beetle?
After bonding with Dan Garrett's (the original Blue Beetle) mystical scarab, Jaime discovers that it provides him with a suit of extraterrestrial armor that he uses to defend his hometown from threatening figures.
The Blue Beetle scarab fuses itself onto Jaime's spine and can manifest many superpowers of its own volition, an act typically accompanied by blue energy emitted by the scarab's antennae. These powers include alien technology, durability, flight, super strength, instant weaponry, combat skill, and many, many more.
Article continues below advertisement
Regarding the instant weaponry, the Blue Beetle suit can rearrange itself to produce a wide array of armaments. The movie's official trailer teased this, showing off how the getup can reconstruct itself to create a sword, shields, and a set of foot-long powered blades. As for the suit's retractable wings, they also act as shields.
Article continues below advertisement
The scarab also offers Jaime a strange form of sight to perceive extra-dimensional objects, which gathers intel about the alien artifact's adversaries. In Blue Beetle vol. 7 #25, fans learn that the scarab can communicate with Jaime, and its language slowly morphs into a format resembling English, declaring Khaji Da as its own name and Jaime as its first real friend.
If it's necessary, Jaime can have the scarab take over in Infiltrator Mode — when this happens, "the suit becomes taller and more muscular, grows spikes, and allows the scarab to fight without Jaime's conscience as a restriction. This lets it fight more brutally, but Jaime and the scarab do not like this and only resort to it in desperate situations."
Article continues below advertisement
Angel Manuel Soto revealed 'The New 52' influenced the live-action suit.
Following a screening of the official trailer, leading man Xolo Maridueña and director Angel Manuel Soto participated in a Q&A and talked all things Blue Beetle. When asked how much of the lore in the film is from Jaime's run in the comics (and if there will be things from earlier versions that the movie will offer Jaime's spin on), Angel said The New 52 was a "big inspiration."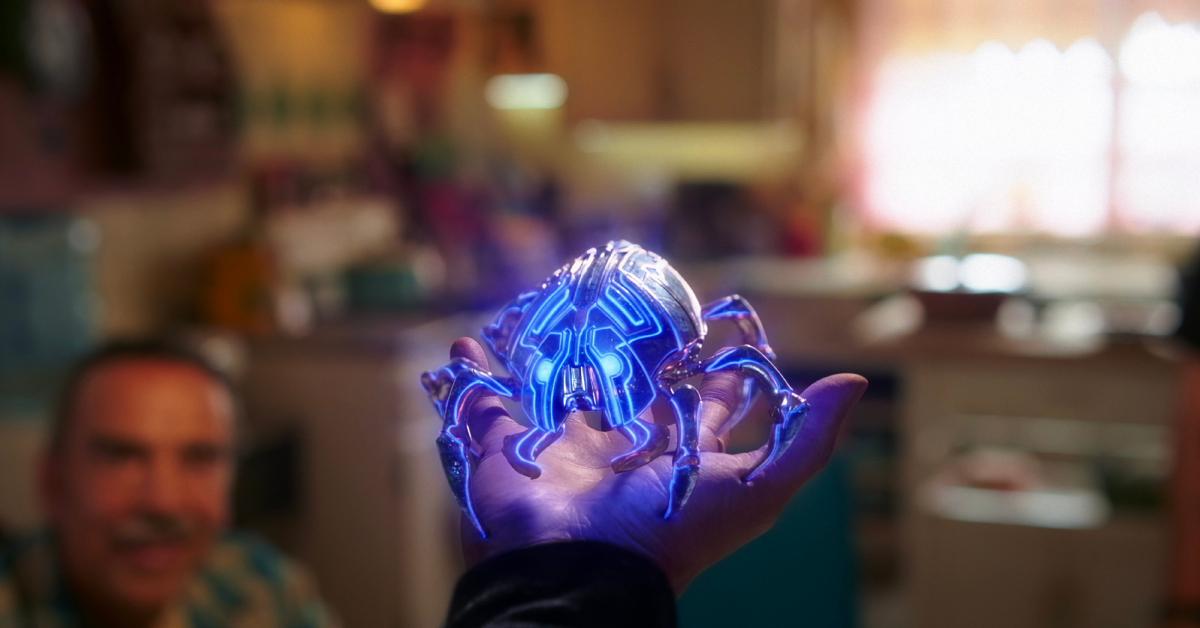 Article continues below advertisement
"New 52 was a big inspiration, as far as the suit goes and other aspects of the story, but we took a lot from bits and pieces," he disclosed, per Collider. "There's a lot of great stuff in all the different runs. We were like, 'Man, how do we choose one? Do we choose one?' So, it was like, 'No, let's do whatever the f--k we want. Let's have fun and create something awesome. Let's create something really interesting that takes the greatest hits, even from the Injustice 2 game.'"
Angel added, "We really dove into that because it's fucking dope. There are so many great things that go back to Infinite Crisis, and then even to the new one, Graduation Day, which actually took a lot from what we did in the movie."
Blue Beetle hits theaters on Aug. 18, 2023.