Tired of Getting Knocked Out of First Place? Here's How to Avoid Blue Shells in 'Mario Kart'
The dreaded Blue Shell in 'Mario Kart' tracks down whichever racer is in first place. If that happens to be you, here's how to avoid the attack.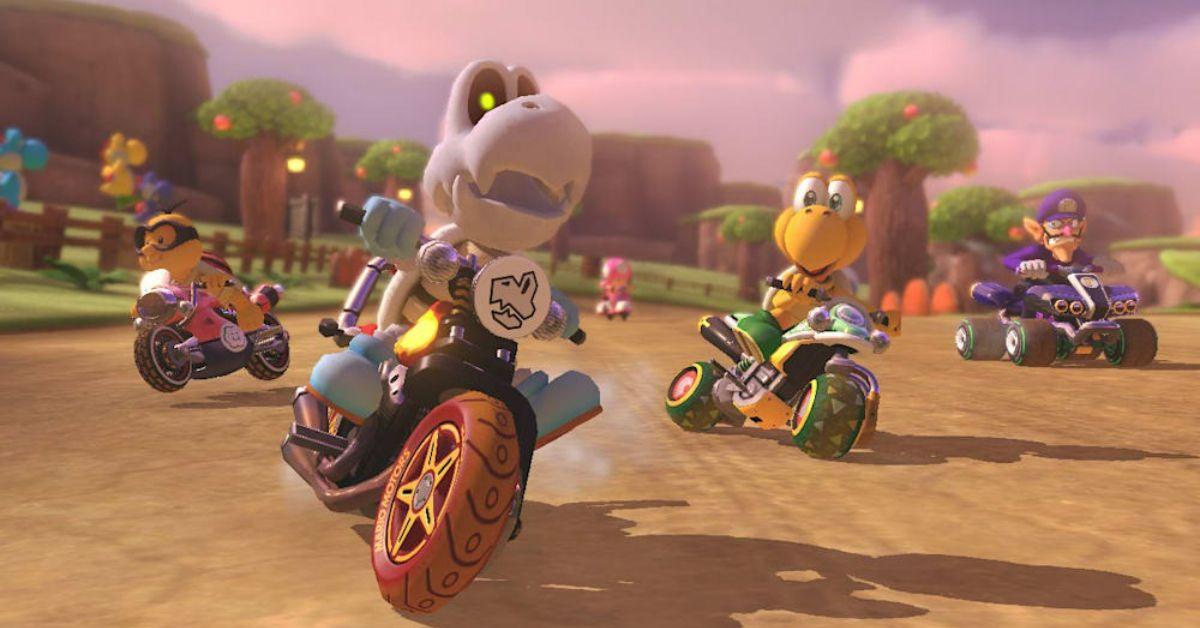 There are tons of useful items for you to pick up in Mario Kart, but none are as powerful as the Blue Shell. This terrible (or wonderful, depending on your position) item tracks down the race leader and hits them with a powerful explosion — temporarily disabling their vehicle and allowing the rest of the racers to catch up.
Article continues below advertisement
It's a great way to even the odds when racing against players of all skill levels, but it's also incredibly frustrating if you happen to be the racer in first place. Thankfully, there are a few ways for experts to avoid Blue Shells in Mario Kart and hang onto their position.
How to avoid Blue Shells in 'Mario Kart.'
The easiest way to avoid the Blue Shell in Mario Kart is to let another racer pass you and claim first place. Keep in mind that the Blue Shell will hunt down whoever was in first place when it was launched — so if you fall into second while the Blue Shell is airborne, it'll still have you as its target.
Article continues below advertisement
A better method is to use the Super Horn, which can destroy the Blue Shell if timed properly. Try using it when the Blue Shell starts circling your racer, as the Super Horn creates a blast that eliminates anything in its vicinity.
Article continues below advertisement
Super Horns might not be common item drops in Mario Kart, but Mushrooms are. And, if you have incredibly good timing, you can use a Mushroom to boost away from a Blue Shell explosion. The window for this to work is tight, so don't try this method unless you're an expert.
Article continues below advertisement
Here are a few other items that can avoid Blue Shells in Mario Kart:
Boo: Using a Boo will make you immune to Blue Shell damage.
Star: Of course, the invulnerability offered by a Star extends to Blue Shell explosions. And since the invulnerability lasts for quite a few seconds, it's an easy way to avoid a Blue Shell.
Bullet Bill: Not only will this make you invincible, but it'll boost you forward and extend your lead.
If you find yourself without an item, there are two other options at your disposal. The first is to simply let the Blue Shell hit you. However, because it makes a massive explosion, you'll want to try and position yourself near other racers. Doing this will drag down a few opponents with you and gives you a better chance to retake the lead.
Article continues below advertisement
And if push comes to shove, you can drive off the map. Falling off the course at the right time will confuse the Blue Shell and it won't be able to hit you. You'll still lose some precious time, but it's nothing compared to the devastating effects of the dreaded shell.