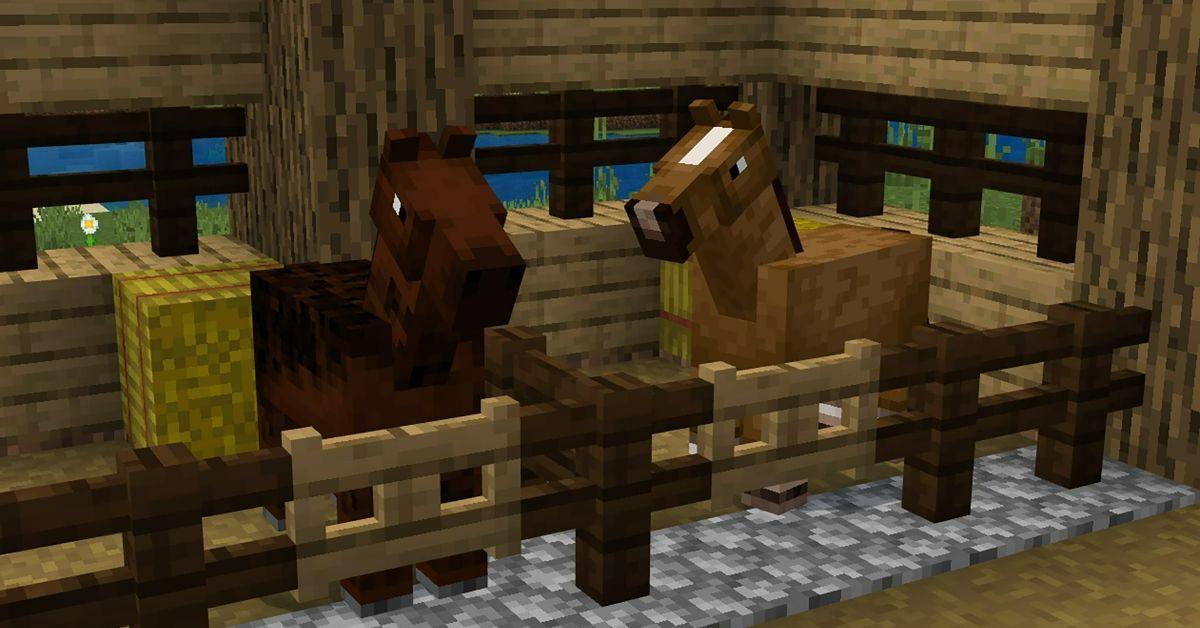 Want to Quickly Navigate the Overworld in 'Minecraft'? Here's How to Breed Horses
With more than a dozen unique biomes to explore and a world that stretches out endlessly in all directions, Minecraft is an absolutely massive game. But trying to explore its blocky world on foot gets old fast. Riding a horse is the perfect way to speed up your travel times, and learning how to breed horses is a great way to build up a stable of animals for you and your buddies to ride.
Here's everything you need to know about how to breed horses in Minecraft.
Article continues below advertisement
How to breed horses in 'Minecraft'.
To breed horses in Minecraft, you'll need to have two tame horses and some very specific food. But before getting into specifics about how to breed horses, you first have to find two wild ones. Wild horses can typically be found in biomes with lots of grass – such as plains – and are often found in groups of up to six individuals.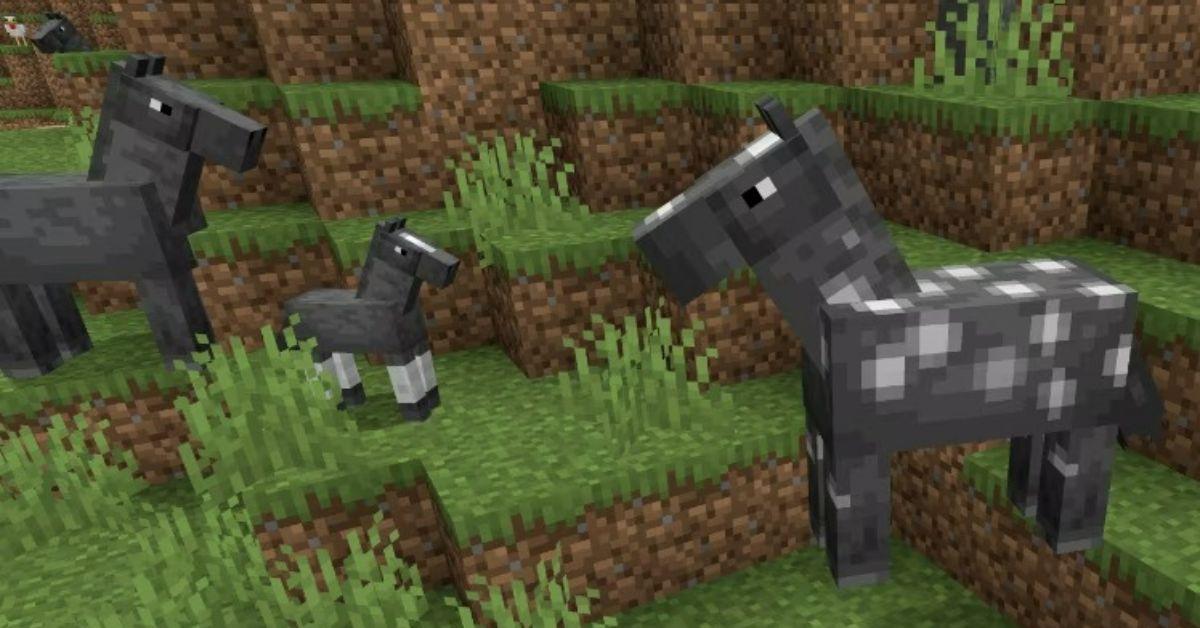 Article continues below advertisement
Once you've spotted a horse, you can tame it by interacting with it. This will have you climb on top of the horse for a short ride. It might buck you off a few times, though you'll eventually see a bunch of floating hearts appear when your taming attempt was successful. If a horse bucks you off, just keep interacting with it until these hearts appear.
Do this to a second horse to acquire two tamed horses. Be sure to keep your eye on the first horse so it doesn't wander off (you can use a Lead to tie it down or build a makeshift stable around it with any blocks in your inventory).
Now that you've tamed them, here's how to breed horses in Minecraft.
Article continues below advertisement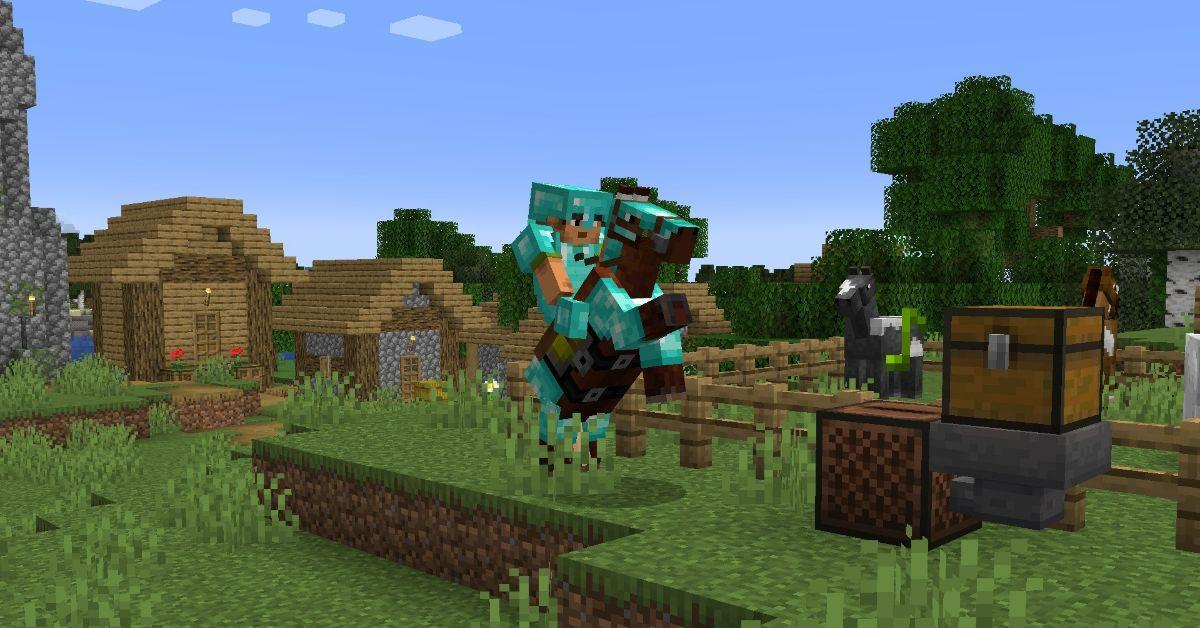 Bring your two tamed horses into close contact with each other. This is easily done by building a small stable around them.
Feed each one either a Golden Apple or Golden Carrot. This will cause hearts to appear and activates their breeding mode. (Note: A Golden Apple can be crafted by placing an apple in the middle of the crafting table and surrounding it with Gold Ingots. A Golden Carrot is crafted by crafting a carrot surrounded by Gold Nuggets.)
Article continues below advertisement
If the two horses will eventually mate and create a baby horse. This will grow into an adult in less than an hour, although you can speed up the process by feeding it food items like hay and wheat.
Keep in mind that your baby horse will have stats that are based on its parents. So, if you're trying to bred a fast horse, you'll want to bred the two fastest horses in your stable. And while color patterns have a slight chance of being random, breeding two horses with the same pattern are more likely to result in offspring with the same pattern.
Once you've successfully bred a horse, be sure to craft a saddle so you can ride it.