Gimmighoul First Appeared in 'Pokémon GO,' But How Do You Catch It in 'Pokémon Scarlet' and 'Violet'?
Originally seen in 'Pokémon GO,' Gimmighoul is a treasure-themed Pokémon that appears in 'Scarlet' and 'Violet.' Both games have it, but where do you catch it?
Pokémon GO players were surprised when Gimmighoul popped up on the screen and started following them around if they ever happened to find a mysterious coin.
The little guy is a new Pokémon in Pokémon Scarlet and Violet, and while it couldn't be caught in Pokémon GO,'that changes soon.
Article continues below advertisement
By linking Scarlet and Violet to Pokémon GO, you'll be able to catch the roaming Gimmighoul. But where exactly does Gimmighoul appear in Scarlet and Violet? Keep reading to find out.
How do you catch Gimmighoul in 'Pokémon Scarlet' and 'Violet'?
Gimmighoul is a Pokémon that's obsessed with gold coins. In one form, it's enclosed in its treasure chest, which raises its defense, and in the other, it's roaming about looking for coins.
When you see Gimmighoul in its roaming form, this is often the way you'll encounter it. However, they can't be caught out in the open like that, as it can only be caught in its treasure chest.
Article continues below advertisement
If you interact with the roaming Gimmighoul, though, you'll get some Gimmighoul coins. Just because you can't catch them, doesn't mean you should pass up on interacting with them for the coins. You'll need those coins to eventually evolve Gimmighoul into Gholdengo.
Where to find Gimmighoul in 'Pokémon Scarlet' and 'Violet.'
You can find the little guy in his chest randomly, but he tends to appear in certain spots. It often appears in its roaming form on top of signs placed around the map or hiding in various crevices. As a Ghost-type Pokémon that loves tricking people into giving it gold, you can find it in its treasure chest old abandoned places like ruins. There are some ruined towers to the west of Artazon where you can sometimes find them.
Article continues below advertisement
There's also a way to find this Pokémon at the lighthouse where you first fight Arven. If you come back when you've acquired your riding Pokémon and go to the top, there's an area you can reach by jumping where Gimmighoul is sometimes found.
Gimmighoul can appear at random, and it isn't guaranteed to appear in its chest. The story we're given about the Pokémon describes it as a kind of fairy tale creature that lures people into acquiring money to help it evolve.
Article continues below advertisement
According to the story, once the Gimmighoul was given 999 coins, it disappeared. In the game Gimmighoul only levels up if you have at least 999 Gimmighoul coins. That's not 999 of the normal game currency — that's 999 of the Gimmighoul coins you acquire from the Pokémon's roaming form.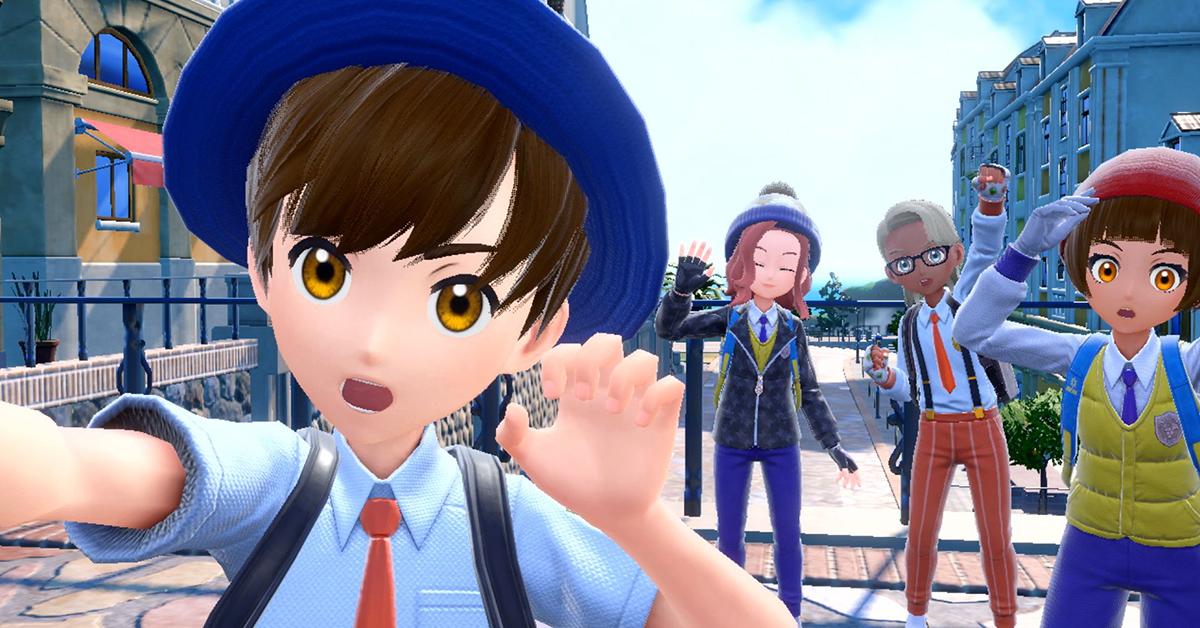 The gold-loving Pokémon excels in defense and special defense, and has a good special attack, making it a decent tank. The evolved form Gholdengo gains a type as a Steel and Ghost-type.
That's actually a very useful typing, as it allows you to have a Steel Pokémon without the normal weakness to Fighting-types.
Overall, this Pokémon has decent defense, good typing, and unique mechanics. Plus, having it will feel exclusive because of how time-consuming it is to acquire and evolve.