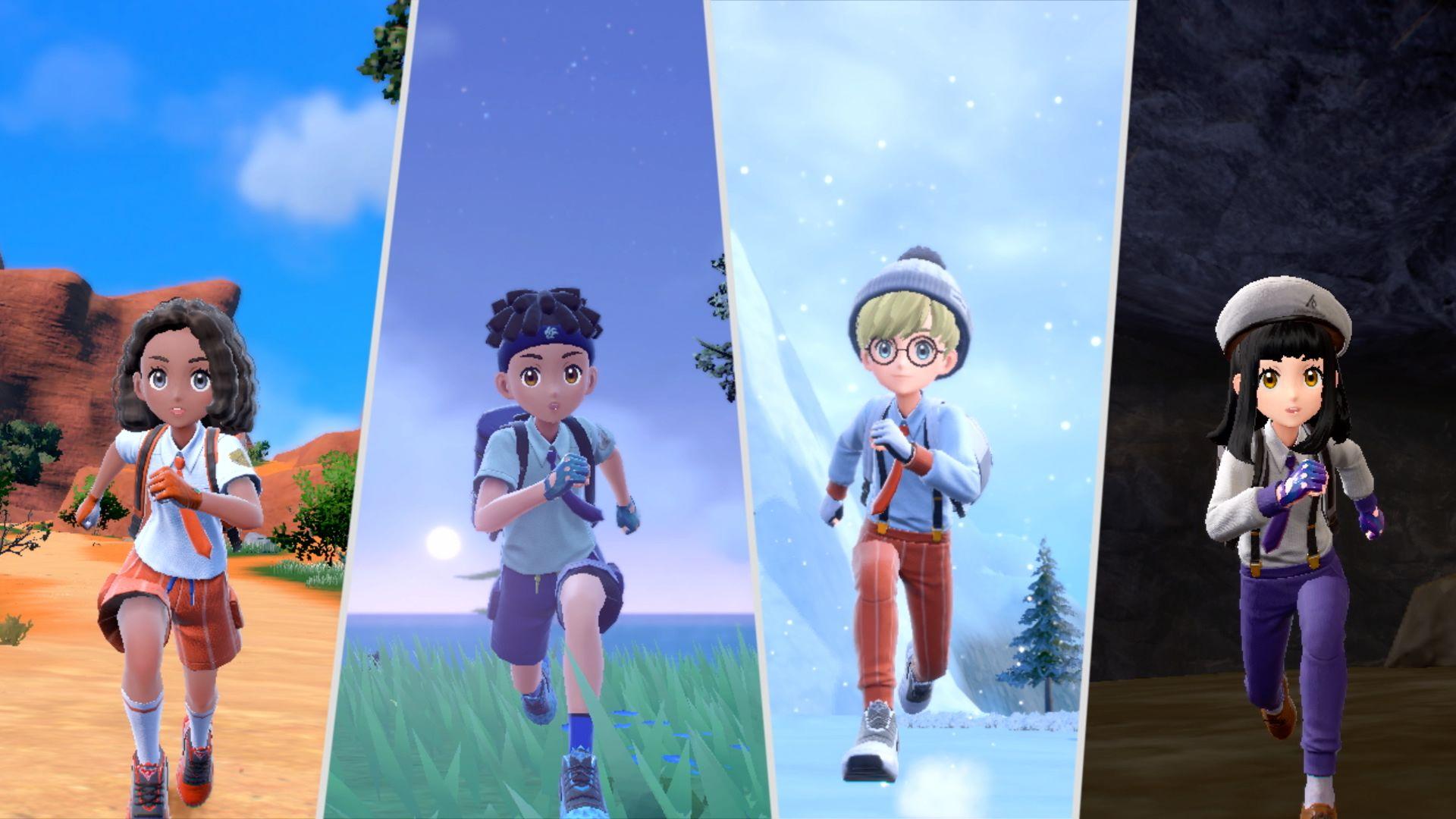 'Pokémon Scarlet' and 'Violet' Introduces Co-Op Play With the Union Circle
To say that it's been an eventful couple of years for Pokémon fans would be an understatement. Not only did players get an entirely new type of gameplay experience for the franchise with the release of Pokémon Legends: Arceus in January 2022 (shortly following the release of some remakes the previous November), but the ninth generation of Pokémon is already on its way to us.
Article continues below advertisement
In addition to two new games in the franchise, there's going to be an entirely new generation of Pokémon introduced in the upcoming titles Pokémon Scarlet and Violet, and fans are already freaking out over the adorable new starters.
Not only is the game going to bring new characters and Pokémon, but it also seems the franchise's co-op experience is getting a makeover as well.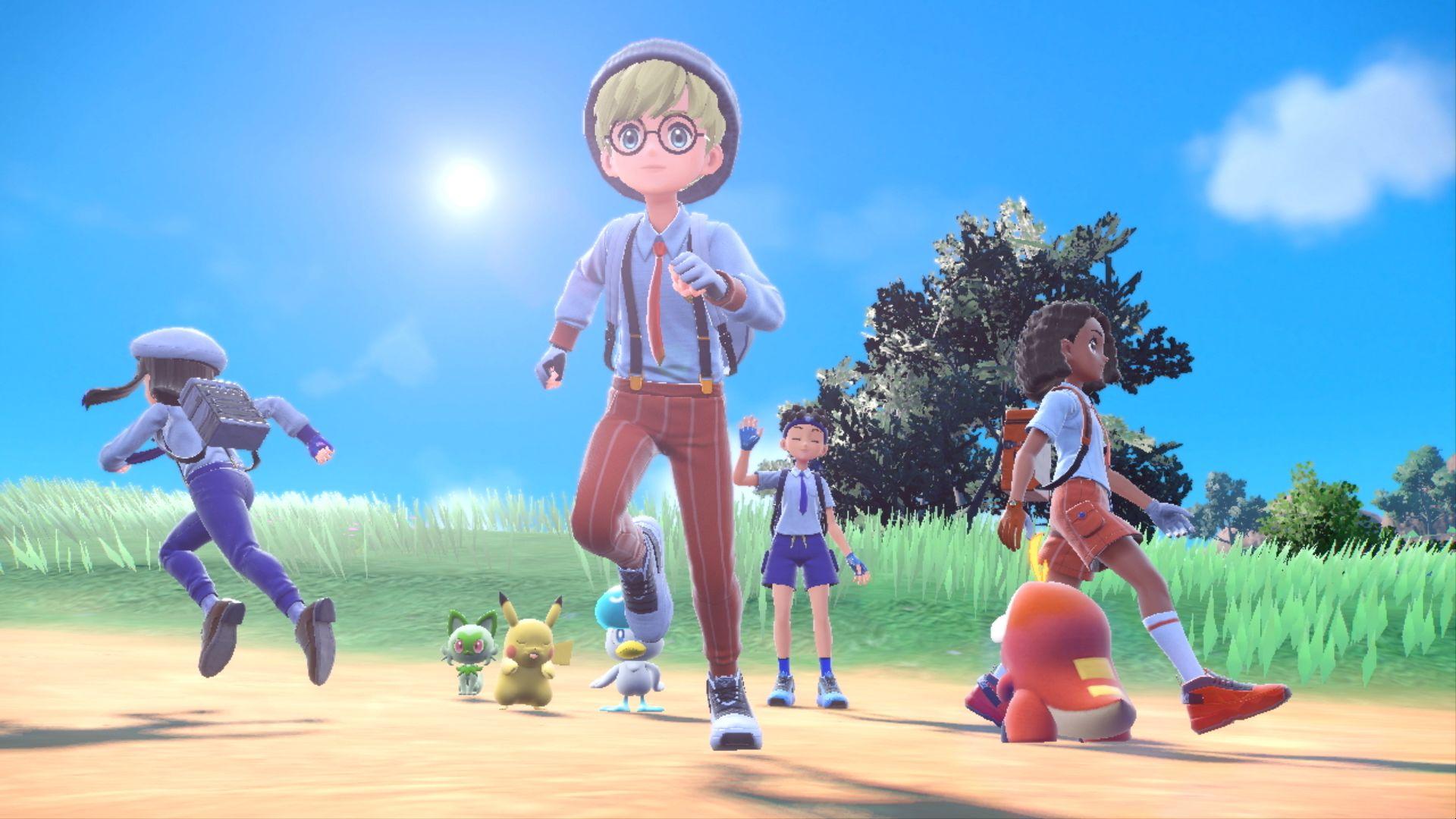 Article continues below advertisement
'Pokémon Scarlet' and 'Violet' will feature four-player co-op options through the Union Circle.
As new generations of Pokémon games continue to release, developer GameFreak has continued to introduce different ways to play the game with friends. In some of the older generations of games, players would need a cord to connect their two consoles so they could battle and trade Pokémon, while later generations let players do so using the internet.
But in Pokémon Scarlet and Violet, which will be released in November 2022, players get to experience co-op play with up to three friends using a new feature called the Union Circle.
Accessible through the Poké Portal online system, the Union Circle allows players to explore unfamiliar areas with their friends and family as well as discover new Pokémon. Each player will also be able to capture, trade, and battle the wild Pokemon that they've caught while playing with others.
Article continues below advertisement
But besides that, players can also participate in Tera Raids, aka encounters against Terastillized Pokémon, with up to three others, too. Tera Raids lets each player catch powerful Pokémon that might not always be the same type you're used to. For example, a Terastillized Pikachu might be a Flying Type during a Tera Raid encounter.
Article continues below advertisement
Will you need a Nintendo Online subscription to play with friends in 'Pokémon Scarlet' and 'Violet'?
Unfortunately, if you have not already purchased a subscription to Nintendo's Online service, you will probably have to for Pokémon Scarlet and Violet if you would like to play the game with friends. All of GameFreak's previous Pokémon games have required the service to play online with friends, so it's unlikely that it will deviate from that for the upcoming titles.
In fact, there are very few games available for the Nintendo Switch that do not require a Nintendo Online subscription if you wish to play with others. Both of the franchise's recent mainstream releases, Pokémon Legends: Arceus and Pokémon Brilliant Diamond and Shining Pearl, require a subscription to trade with friends.
That being said, if you're a fan of the MMO title Pokémon Unite, you do not need a subscription to play the free-to-play title with your friends.