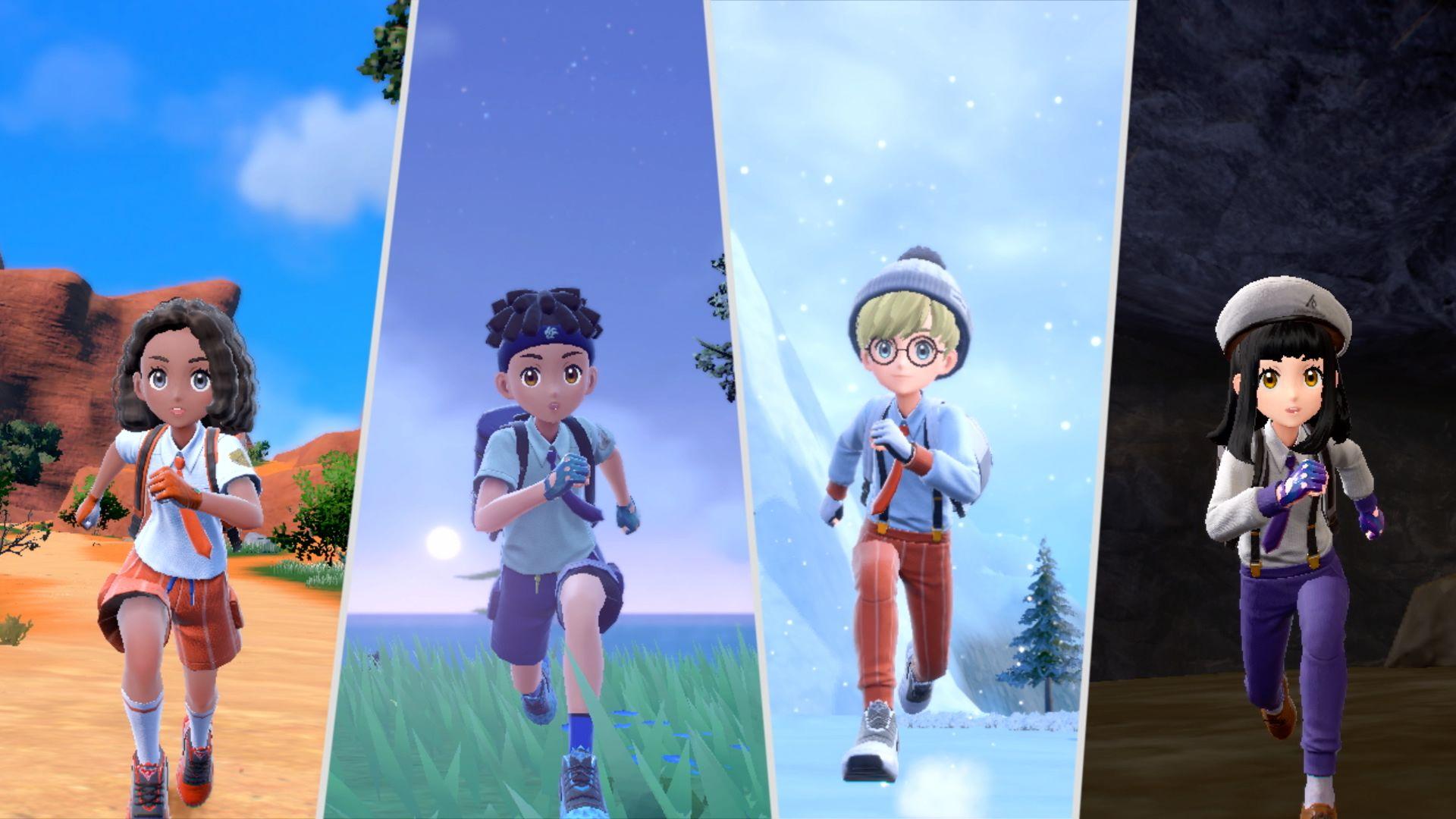 'Pokémon Scarlet' and 'Violet' Will Allow You to Play With Four Players at Once
To say that it's been an eventful couple of years for Pokémon fans would be an understatement. Not only did players get an entirely new type of gameplay experience for the franchise with the release of Pokémon Legends: Arceus in January 2022 (shortly following the release of some remakes the previous November), but the ninth generation of Pokémon is already on its way to us.
Article continues below advertisement
In addition to two new games in the franchise, there's going to be an entirely new generation of Pokémon introduced in the upcoming titles Pokémon Scarlet and Violet, and fans are already freaking out over the adorable new starters.
Not only is the game going to bring new characters and Pokémon, but it also seems the franchise's co-op experience is getting a makeover as well.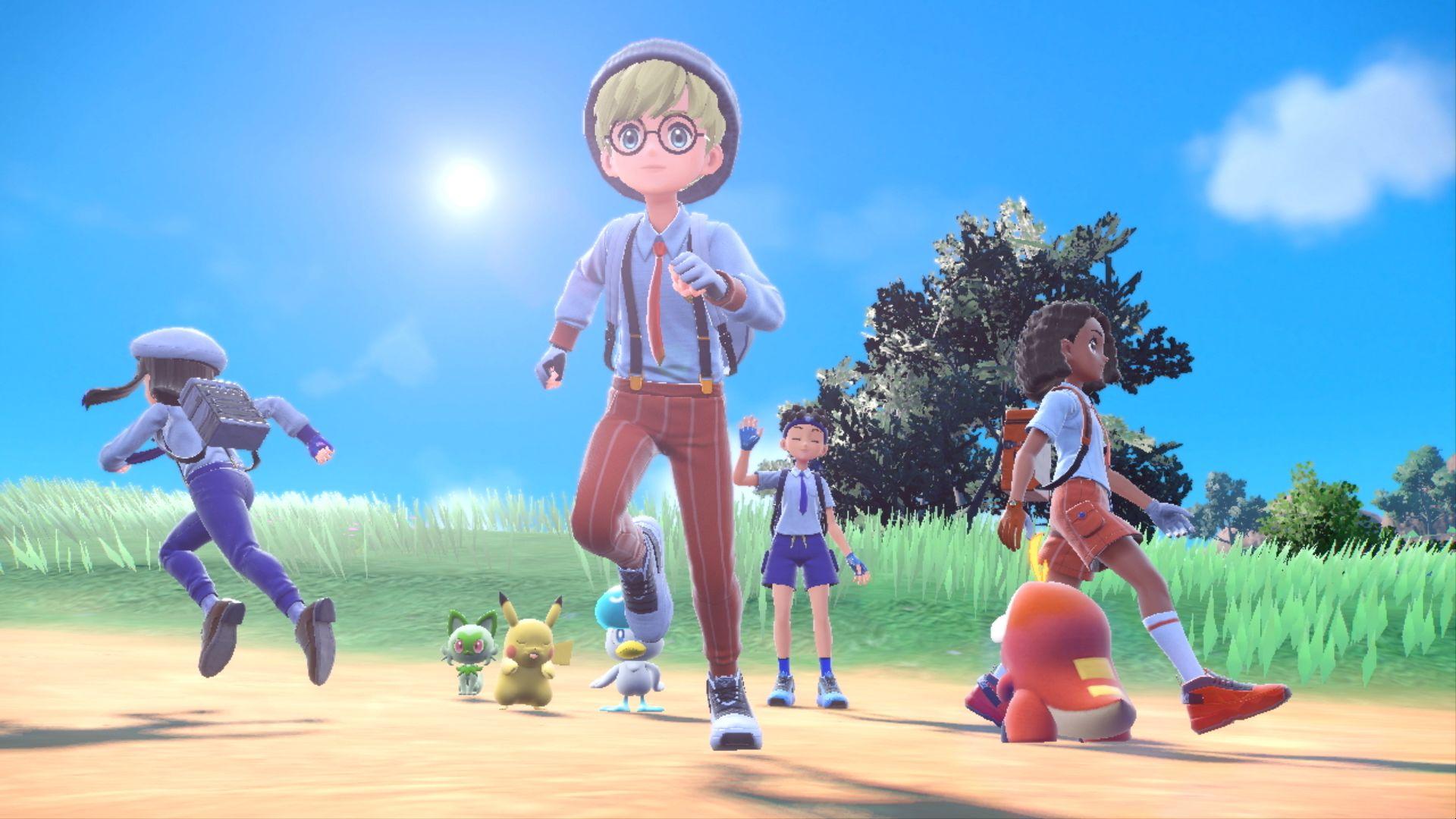 Article continues below advertisement
'Pokémon Scarlet' and 'Violet' will feature four-player co-op options.
As new generations of Pokémon games continue to release, developer GameFreak has continued to introduce different ways to play the game with friends. In some of the older generations of games, players would need a cord to connect their two consoles so they could battle and trade Pokémon, while later generations let players do so using the internet.
Unfortunately, the most recent game, Pokémon Legends: Arceus, did not feature multiplayer options for players.
According to the official Pokémon Scarlet and Violet website, the upcoming games will feature "a deeper experience with multiplayer gameplay."
"You will be able to explore the various locations of the region in these games with other players," the site says. "You can discover new Pokémon and explore unfamiliar areas with your friends and family, opening the door to an adventure more previous and fun than ever."
Article continues below advertisement
A recent trailer unveiled that for the first time in the franchise's history, up to four players will be able to play through portions of the game's map with other players. Whether this means you can complete the game's campaign alongside friends (a feature many new games have been implementing in recent years), or if there will only be certain areas where co-op is possible, GameFreak has not yet revealed the details at this time, though we can expect to know more before its November 2022 release.
Article continues below advertisement
Will you need a Nintendo Online subscription to play with friends in 'Pokémon Scarlet' and 'Violet'?
Unfortunately, if you have not already purchased a subscription to Nintendo's Online service, you will probably have to for Pokémon Scarlet and Violet if you would like to play the game with friends. All of GameFreak's previous Pokémon games have required the service to play online with friends, so it's unlikely that it will deviate from that for the upcoming titles.
In fact, there are very few games available for the Nintendo Switch that do not require a Nintendo Online subscription if you wish to play with others. Both of the franchise's recent mainstream releases, Pokémon Legends: Arceus and Pokémon Brilliant Diamond and Shining Pearl, require a subscription to trade with friends.
That being said, if you're a fan of the MMO title Pokémon Unite, you do not need a subscription to play the free-to-play title with your friends.