Everything You Need to Know to Catch the Jellyfish in 'Dredge'
Alongside the creepy critters swimming around, players can catch jellyfish in 'Dredge.' Here's everything you need to know to catch them.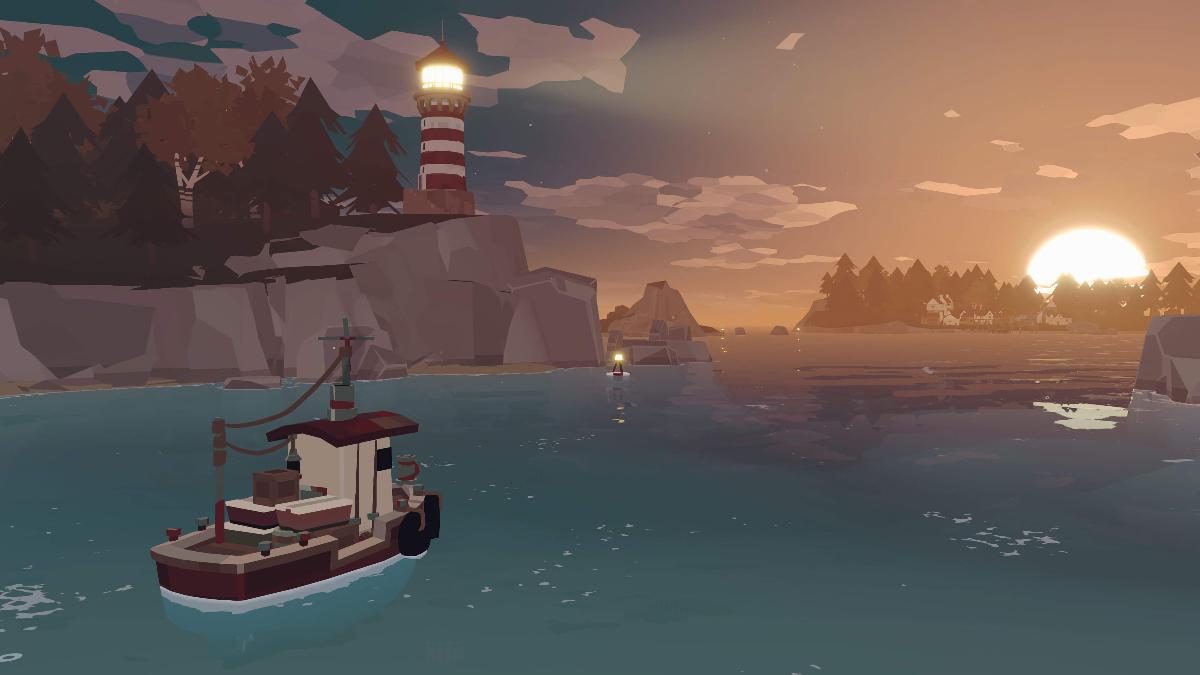 As players get deeper into the cosmic horror fishing game Dredge, they'll expand their fishing gear by using research parts and solving shrine puzzles. New rods will let players scoop up particular types of fish, while a larger crab pot can grab more than a few in one haul.
Article continues below advertisement
Outfitting your vessel with fresh bits and bobs goes a long way and even helps open methods for catching unique fish. For instance, the Aurora Jellyfish is one of several fish in the game that could be tricky to grab without the right equipment.
Here's everything you need to know in order to catch the jellyfish.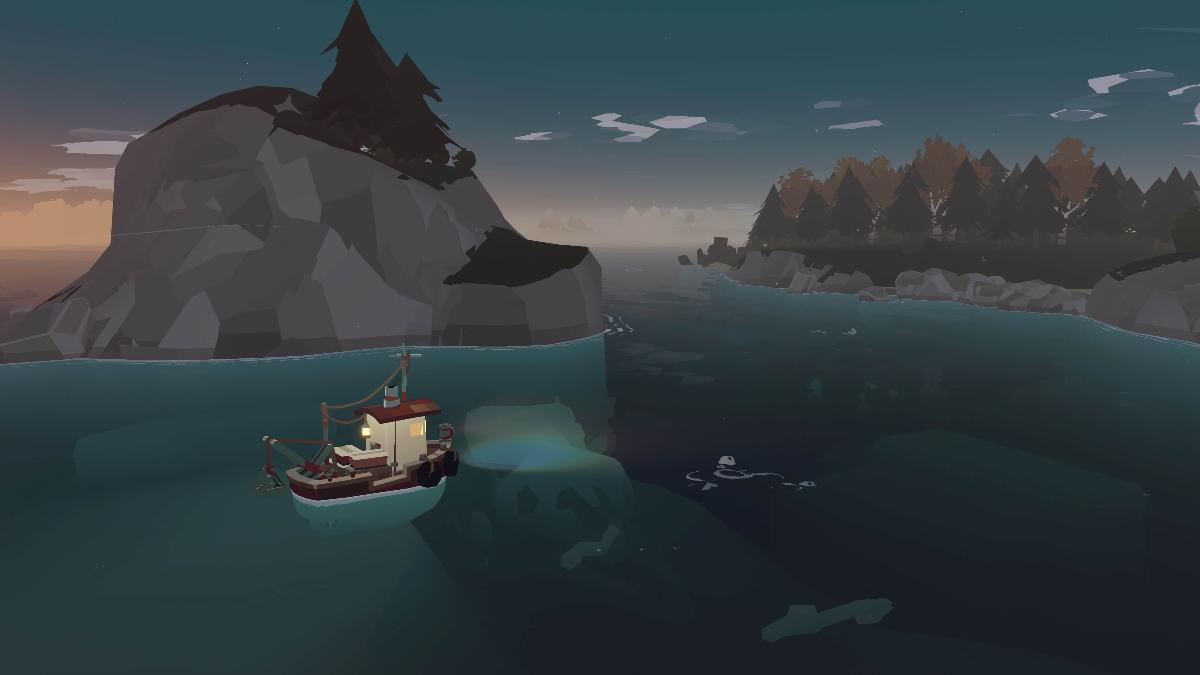 Article continues below advertisement
How to catch the jellyfish in 'Dredge' explained:
In Stellar Basin, one of the eerie remote regions within the archipelago, you will stumble across a Research Assistant at an Old Fortress studying the monster in the middle of the region. To further her analysis, she asks for your help to catch three fish in the area: Glowing Octopus, Firefly Squid, and Aurora Jellyfish.
The first two require sailing at night and reeling them with a rod, but the Aurora Jellyfish is a bit more special. You must install a Trawl Net on your vessel to catch the jellyfish.
You can buy a Trawl Net in Dredge at a shipwright's shop or from the traveling merchant after using research parts to unlock one. Then, install the fishing device on your boat's equipment slots.
If you're struggling to make room for your other gear, upgrading the hull of your ship will help increase cargo space.
Article continues below advertisement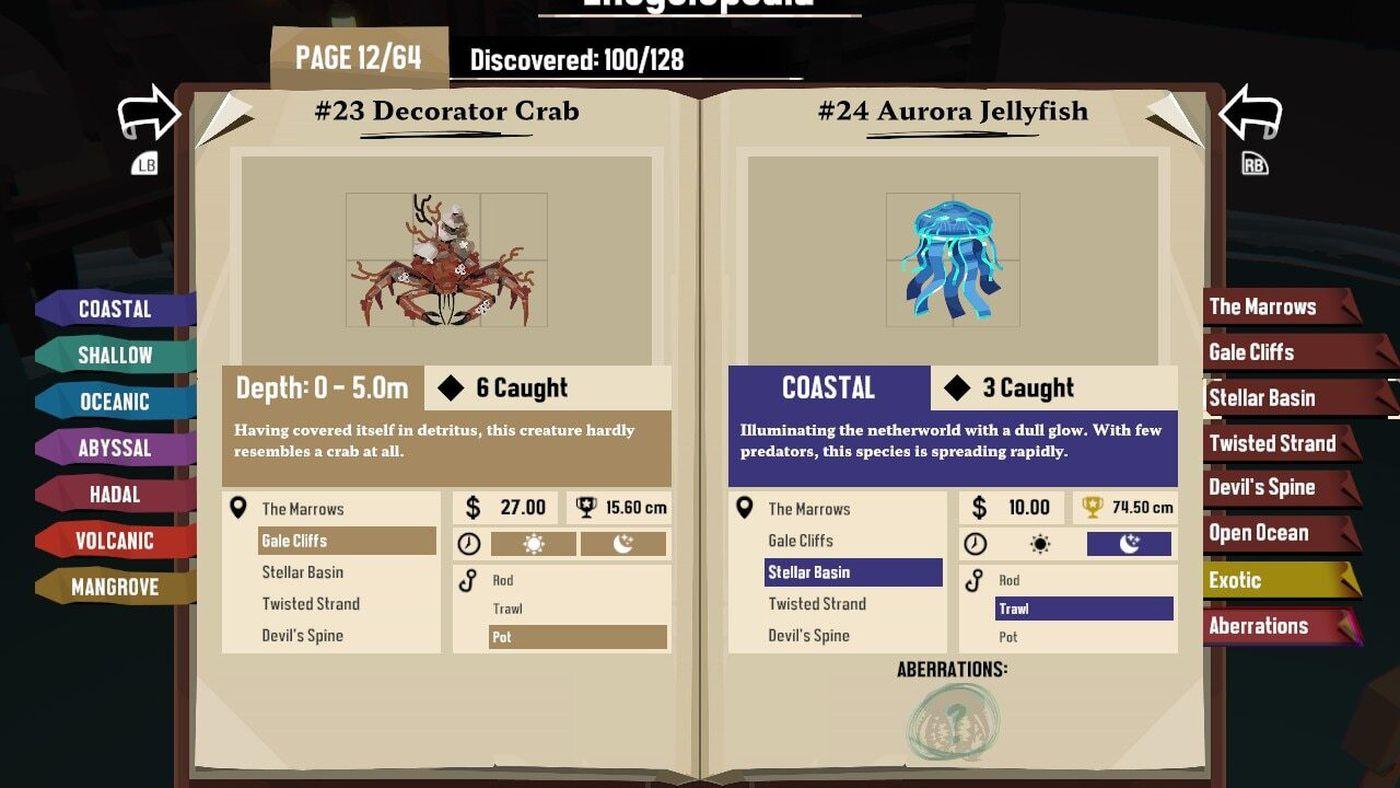 With your new Trawl Net, you can cut across the waves during the day or night and progressively catch fish without stopping at bubbling surfaces. It's a neat device for earning cash if you're between Pursuits or traveling far distances and want to save daylight.
The Aurora Jellyfish will only be around during nightfall in the Stellar Basin, so simply sail around until you grab one with your Trawl Net.
Article continues below advertisement
Can you catch the red jellyfish in Stellar Basin?
During the nighttime, explosive red jellyfish will appear above the corral reef in Stellar Basin. Carelessly stopping nearby one floating up to the surface will blow up and damage your ship.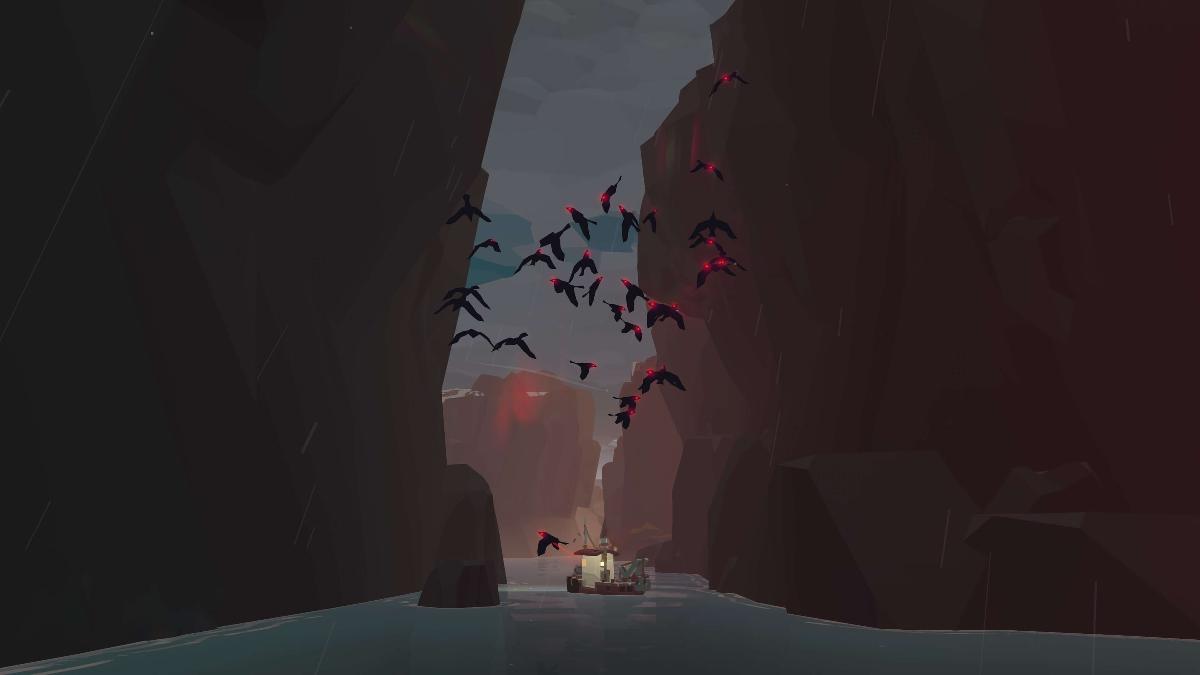 Despite being able to reel in so many twisted and strange fish, you can't actually catch the red jellyfish in Stellar Basin.
Like the illusions of rocks and whispering voices over the dark waves, the red jellyfish is another hazard in your path that aims to make night voyaging more challenging.
Dredge is now available on PlayStation 5, PlayStation 4, Xbox One, Xbox Series X/S, Nintendo Switch, and PC.