Yes, the Name Trick Does Work for Espeon in 'Pokémon GO'
There are a couple of different ways you can get Espeon in 'Pokémon GO.' Here are all of the methods to getting the coveted Eeveelution.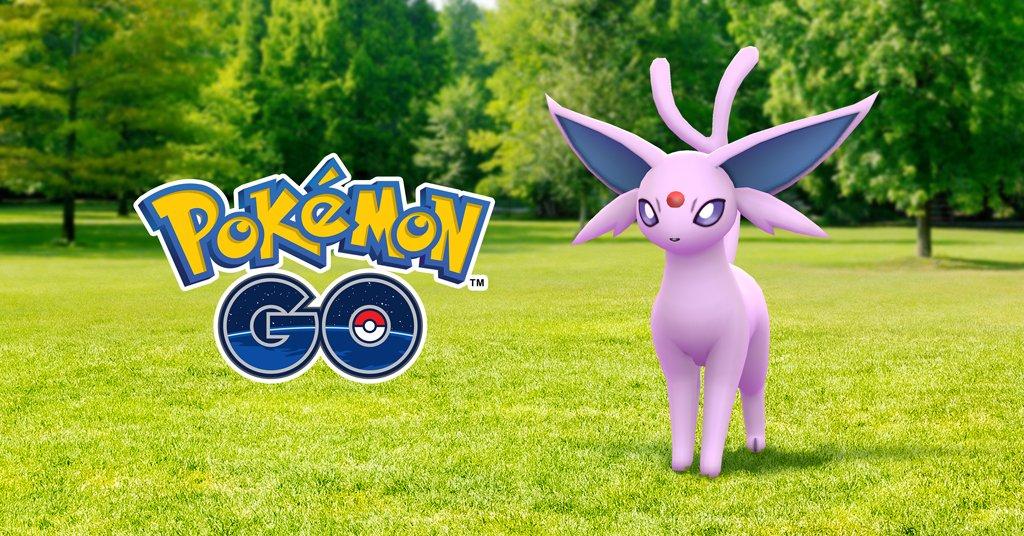 Any Pokémon trainer will tell you that the different evolutions of Eevee are highly coveted in any Pokémon game, and Pokémon GO is no exception. All nine evolutions of the popular Pokémon are available in the game — but they're not easy to get.
While we have an entire guide on how to get the different Eeveelutions in the game, Espeon is a particularly tricky one that requires some grinding to achieve. So how do you get Espeon in Pokémon GO? Here's what you need to know.
Article continues below advertisement
How to get Espeon in 'Pokémon GO.'
There is a chance that you may find an Espeon in the wild, though the easiest way is to evolve your Eevee into Espeon using the name trick. Name your Eevee of choice "Sakura," and then use the required amount of Eevee candies to evolve it. This only works once, though, so choose which Eevee you want to evolve into Espeon carefully.
Article continues below advertisement
After this, evolving Eevee into Espeon is no easy task. First, you'll have to make an Eevee your buddy (we have a guide with tips on how to do that). Once the Pokémon is your buddy, you'll have to increase your friendship with it, which can be done by walking and playing with it. You'll have to walk the Eevee about 10km and earned two candies with it before you'll be given the opportunity to evolve it.
From there, you'll have to make sure you evolve the Eevee (while it's still your buddy) during the daytime to get the Psychic-type Espeon.
How to get more Eevee candies.
Of course, to evolve this Pokémon, you'll need Eevee candies — but these also require some grinding to get. To earn more Eevee candies, you'll need to catch a multitude of Eevees in the game. Each Eevee will give you at least three candies every time it's caught, though if you feed it a Pinap berry before catching it, the number of Eevee berries you will receive increases.
While certain types of Pokémon are more likely to spawn in specific locations, since Eevee is a Normal-type Pokémon, it can spawn just about anywhere — but they're much more likely to appear in highly populated areas.
As it goes with catching most of the Pokémon in the game, if you're looking to increase your chances, Lure Modules and Incense are a good way to go, as they increase spawns. Use these items at your discretion to help you get more Pokémon.